Chinese Commercial Bank Tests Biometric Hardware Wallet for Digital Yuan Payments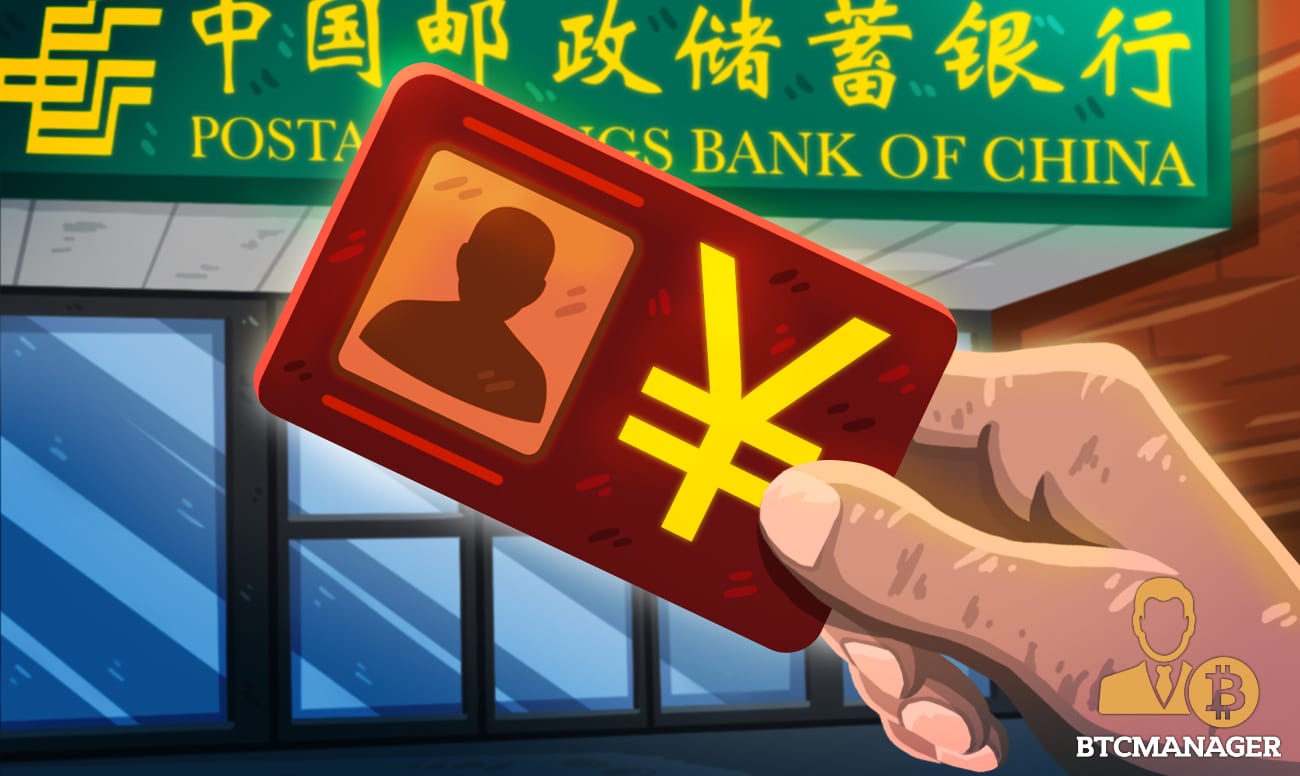 The Postal Savings Bank of China (PSBC), a Chinese commercial bank, has created another hardware wallet for digital yuan payment, as part of China's efforts to carry out large-scale trials for its proposed central bank digital currency (CBDC) project.
Dual Purpose Digital Yuan Hardware Wallet Targets the Elderly
According to local media outlet Xinhua News on Tuesday (FeB., 16, 2021), PSBC is trialing a biometric card which Chinese residents can use for digital yuan payments. The card comes with a biometric sensor which helps to verify the user's identity via fingerprint and also authenticate payments both online and offline.
Apart from enabling digital yuan payments, consumers who use the biometric hardware wallet can also access healthcare services. Meanwhile, the card is still in the pilot stage and was developed specially for the elderly. Further commenting on the hardware wallet, the bank said:
"With this card, it is much more convenient to enter and exit public places, and you can pay with just one touch. It is especially suitable for the elderly who have difficulty using smartphones."
China continues to carry out a widespread trial of its CBDC project, the Digital Currency Electronic Payment (DC/EP), with financial institutions playing an active role. As previously reported by BTCManager earlier in February, the Xiongan branch of the Agricultural Bank of China (ABC) developed the first digital yuan hardware wallet. The ABC also launched a mobile application to enable testing for the DC/EP.
Also, Chinese cities have been involved in carrying out large-scale digital yuan trials, by conducting various airdrop events. Suzhou carried out its latest airdrop, distributing $5 million in digital yuan to 150,000 lucky winners, Other places like Shenzhen have also been involved in a series of digital rmb airdrops.
While CBDC tests are ongoing in different parts of China, the country's central bank, the People's Bank of China (PBOC) and the Hong Kong Monetary Authority (HKMA) are looking to trial the digital yuan for cross-border transactions.
Also, there were reports that the DC/EP would be introduced at Macau casinos. However, casino operators were not enthusiastic about using the digital yuan, as it could cause a decline in the already struggling casino industry.