Latin America crypto wave helps offset economic instability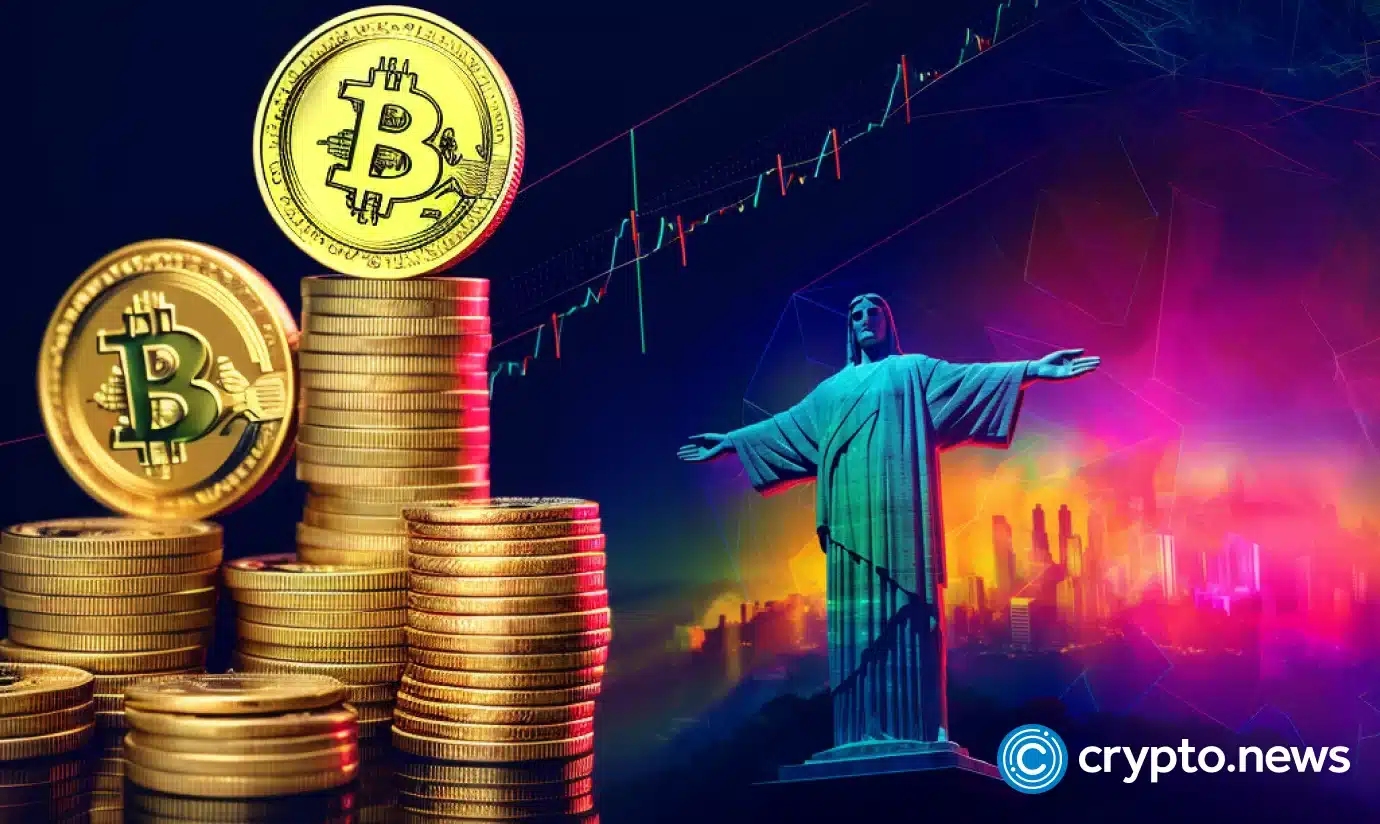 In the face of economic turbulence, Latin American countries are increasingly turning to cryptocurrency as a perceived lifeline.
South American nations are leading the charge in crypto adoption per capita, leaving behind many larger developed economies like the U.S. and the European Union (EU).
Regulatory responses to crypto adoption in the region vary, from El Salvador rolling out a regulatory framework to Bolivia, where crypto has been banned. Despite these challenges, Latin America contributed 9.1% of the global crypto value received in 2022, marking a 40% growth between July 2021 and June 2022.
Brazil, Argentina, and Mexico lead the charge
A recent report by blockchain analysis firm Chainalysis illuminates this grassroots crypto adoption in the region despite its overall ranking as the seventh-largest global crypto economy.
Brazil, Argentina, and Mexico have emerged as leaders in this crypto revolution. For instance, Argentina, which is struggling with severe currency devaluation and an inflation rate above 100%, leads Latin America in raw transaction volume, recording $85.4 billion in value received.
On the other hand, Mexicans have largely embraced decentralized exchanges (DEXs), accounting for nearly half of the country's transaction volume. The prevalence of crypto-based remittances, with over $3.3 billion from the U.S. processed via crypto in 2022 alone, is probably encouraging this trend.
Crypto firms set up shop in Latin America
Surprisingly, the Latin American region uniquely prefers centralized exchanges (CEXs) over DEXs. Among them, Venezuela stands out with a 92.5% preference for CEXs, significantly higher than the global average of 48.1%. This inclination towards CEXs signals a peculiar trend in the region that deviates from the international norm.
The crypto wave in Latin America isn't confined to individual investors alone. Several firms and international businesses are expanding their foothold in the region to cater to this burgeoning demand.
One such example is fintech startup Ramp, which recently expanded to Brazil. By establishing a local entity, Ramp aims to accelerate crypto adoption across Latin America and offer a secure platform for trading cryptocurrencies.
Meanwhile, Binance has widened its Latin American footprint with Send Cash, a service facilitating remittances and cross-border payments.
Additionally, Bitfinex, a British Virgin Islands-registered crypto exchange, has introduced zero-fee trading on its peer-to-peer (P2P) platform in Argentina, Colombia, and Venezuela. The initiative addresses the growing demand for crypto trading and adoption in these countries, incentivizing more users to trade.
Institutional adoption and regulatory developments have also enabled companies like Mercado Bitcoin to pioneer into new territories, such as issuing Brazil's first stablecoin, the MBRL, through a partnership with Stellar.
Meanwhile, Colombia plans to introduce its own digital currency to increase transparency and curb tax evasion.
The dark side of crypto in Latin America
With the surge in crypto usage, concerns over their misuse have also risen. Match Systems, a leading firm in anti-money laundering solutions, reported significant illegal activities across the region involving digital currencies, including a large-scale drug trade operation and a Ponzi scheme.
Several major criminal organizations and gangs in Latin America have been spotted exploiting weak financial regulations and evading detection and asset seizures by using cryptocurrencies. For instance, Brazil's most prominent criminal group, Primeiro Comando da Capital (PCC), has also reportedly conducted transactions amounting to as much as US$7.8 million in cryptocurrencies. 
In Mexico, the organized crime syndicate Cartel Jalisco Nueva Generación (CJNG) was caught laundering an estimated US$30 million through Binance.
Additionally, Mara Salvatrucha (MS-13), the international criminal gang originating from Los Angeles, has been known to demand Bitcoin in exchange for cocaine shipments from Mexico to the U.S.
This evidence underscores the urgent need for robust monitoring and regulation of cryptocurrency transactions in the region.
In conclusion, while Latin America grapples with economic instability and currency devaluation, the embrace of crypto is providing a beacon of hope for many. However, for this transition to be fruitful and sustainable, the region must promptly address regulatory and security challenges.