Layer-2 transactions accounted for over 60% of all Ethereum activity in Q3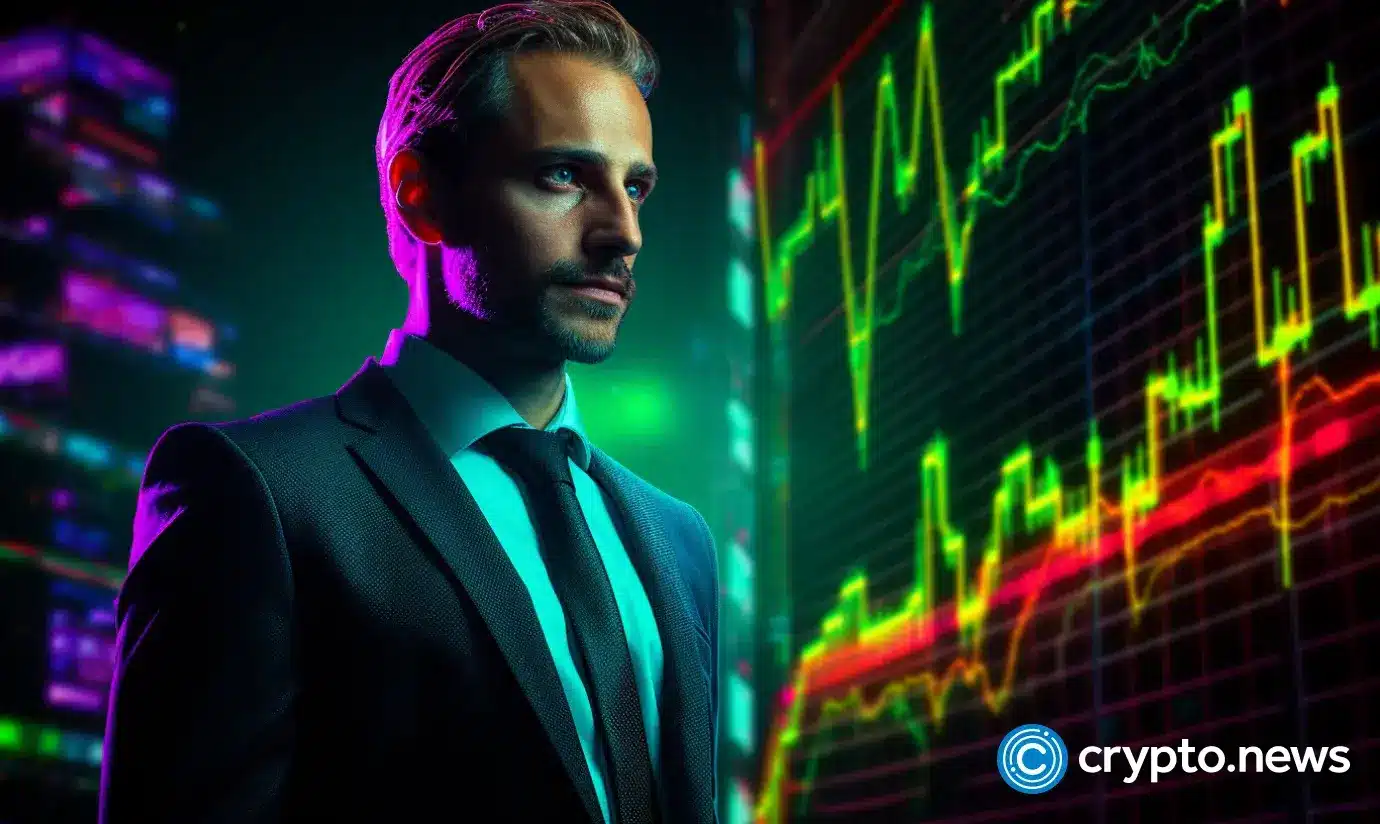 As more layer-2 solutions emerge, Ethereum is losing its dominance as the main network for on-chain activities.
Activity across layer-2 networks is booming as transactions on these products accounted for more than 60% of all Ethereum activity in Q3, 2023. According to data from Messari, Coinbase's Base network in a moment was doing "more transactions than Ethereum Mainnet."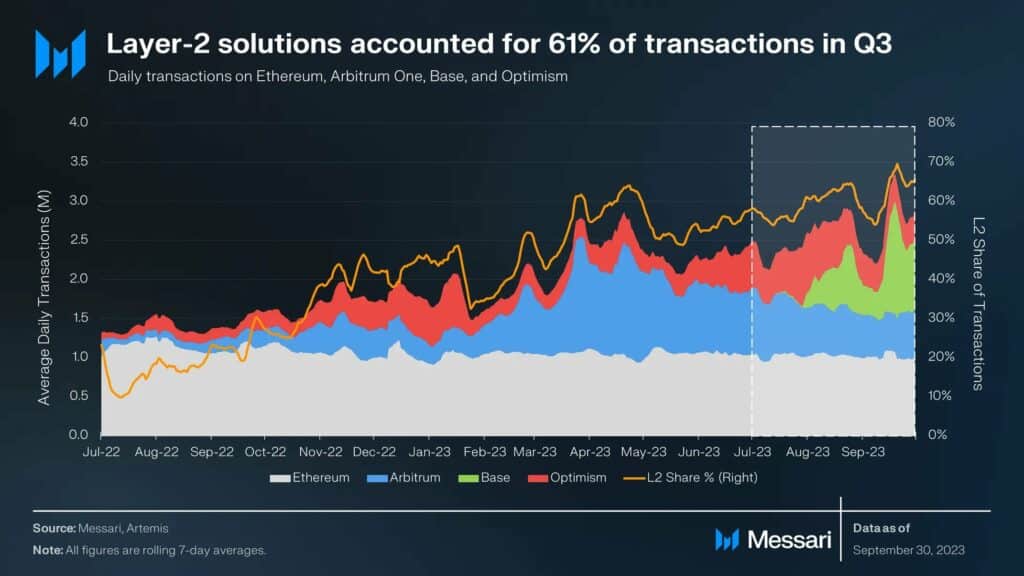 As per Messari's calculations, other layer-2 networks saw a lot of growth over the past quarter as well, with Optimism seeing a 40% increase in transactions. However, this surge of activity also had side effects for the others:
"It does appear that Base and Optimism cannibalized some of the activity on Arbitrum, where transactions fell by 36%"

Messari
Nonetheless, Arbitrum is still on top among other layer-2 networks with 600,000 average daily transactions, compared to 400,000 for Optimism and Base, the firm pointed out.

According to L2BEAT data, Arbitrum is also the largest layer-2 network in terms of total value as more than $5.7 billion worth of crypto locked in it, representing a 54.4% market share among other rollups. Despite the surge of activity, the total value locked in decentralized finance (defi) protocols has been steadily declining since March 2023. As per DefiLlama, defi protocols currently have around $37.6 billion in liquidity, a level last seen in February 2021.