LBRY announced closure due to debts to SEC
The LBRY blockchain project announced its closure by publishing a farewell message on its social networks.
The project team cited "several million dollars" of debts, making the firm's continued existence impossible.
The project team said multimillion-dollar debt to the U.S. Securities and Exchange Commission (SEC), its legal team, and a private debtor proved too much of a hurdle to overcome.
"LBRY Inc. must die, there is no escaping this. It has lost a judgment to the federal government, has several million dollars in debts, and has pledged to shut down."

LBRY team
The LBRY team first announced the closure of the project in July after the court ruled in favor of the SEC. The Commission initially sought recovery of $22 million but then reduced it to $111,000 when it realized the defunct firm could not pay.
The firm then filed an appeal against the court's decision in September. However, in its latest announcement, the firm said it does not intend to continue filing an appeal against the SEC.
The firm also noted that LBRY Inc.'s directors, employees, and board members. have resigned and are now solely concerned with satisfying any outstanding legal requirements.
Members of the crypto community supported the project, saying that the LBRY team did a great job, and that they were very sorry about the closure.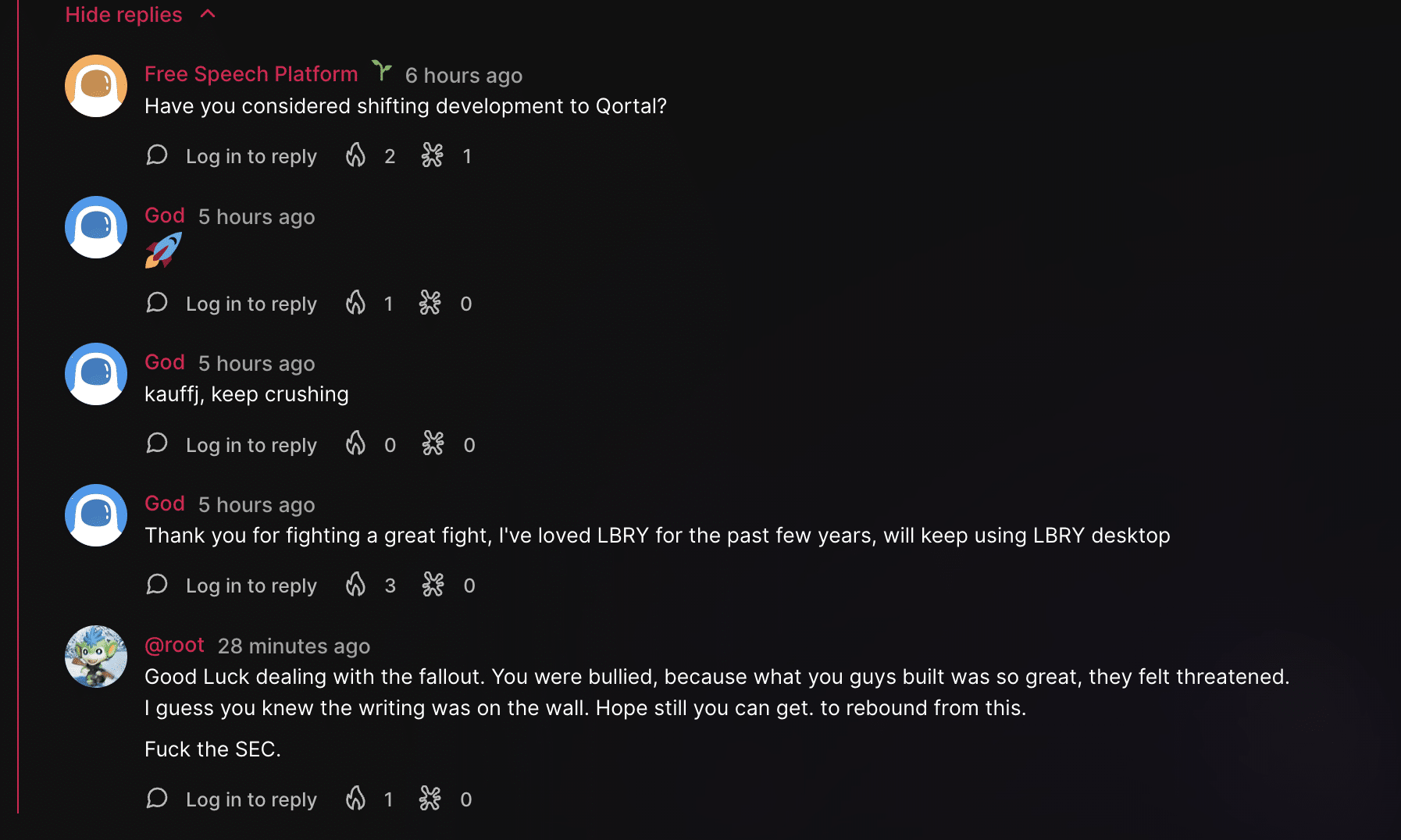 Amid news of the closure of LBRY, the naive token of the LBC project showed a significant decline, falling by 21% to $0.008938 at the time of writing.