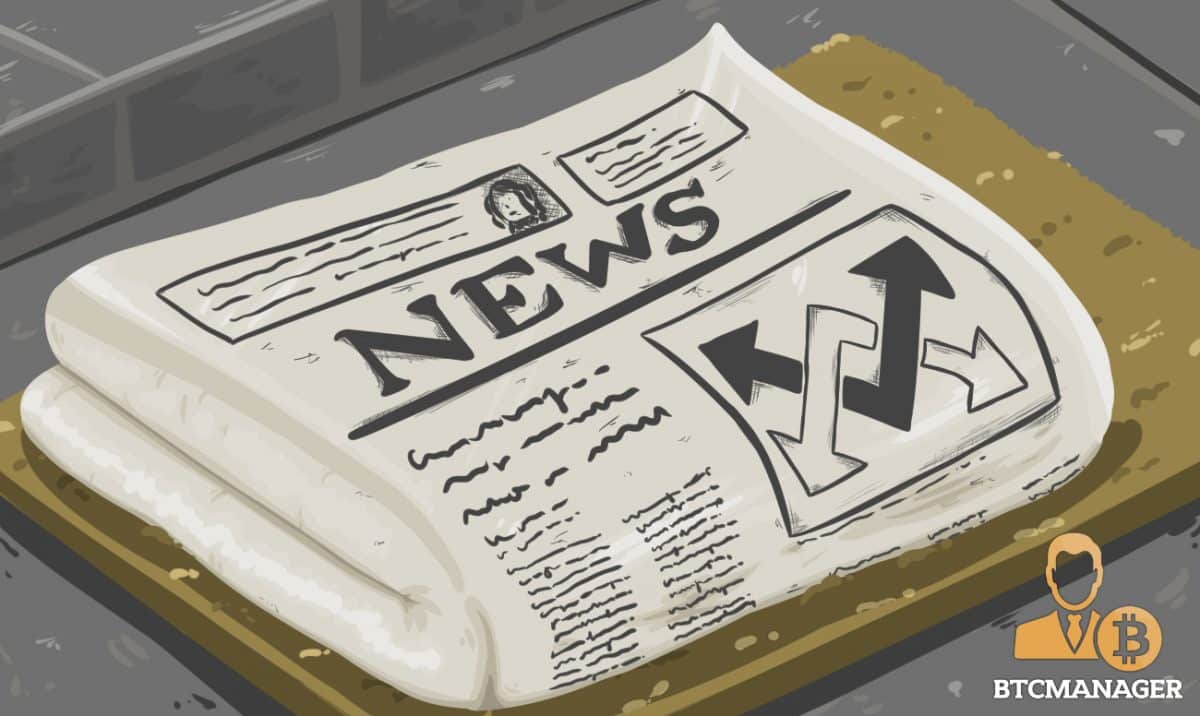 According to Birake, they are the first 'White Label' Exchange.
What is a White Label?
Great question. The technical definition of white labeling is follows:
"When a product or service removes their brand and logo from the end product and instead uses the branding requested by the purchaser. For example, you go to a grocery store such as Walmart, you'll notice that you can buy all sorts of products that are sold under the Great Value brand. Does this mean that Walmart is producing all of those products? No way! They simply have various companies that already provide those products and are willing to put the product in Great Value packaging instead of their own on Walmart's behalf."
So, apply this concept to an exchange, and you get a fancy way of saying that you have a decentralized exchange (DEX).
According to the ICO in review, "Everyone can rent and own their exchange platform." Birake also claims that all exchanges using their platform will share their orders, so "your exchange will have plenty of active buy/sell orders from day [one]."
Conceptually and description-wise, this is relatively vague, but the author figured "Meh, I'll read along to see if there's anything good here."
According to their latest tweet, they're planning on publishing some "demo layouts and functionalities'"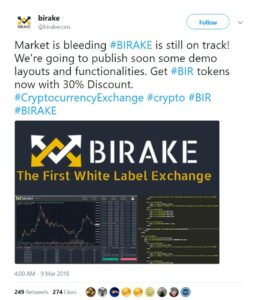 (Source: Twitter)
They also have an active bounty campaign going on for anyone that's interested.
More Details
It's built on the Ethereum blockchain. According to the team, "Birake Token (BIR) is a decentralized application (dapp) token developed on top of Ethereum blockchain, in line with the ERC223 standards, which is an enhanced version of its predecessor ERC20 standards."
Here's their stated mission as listed in their official whitepaper:

Below is a visual example that they provide to give users an idea of what they're talking about: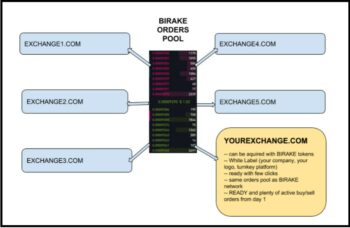 According to the milestones/roadmap the company posted, the final release of this product is not expected to manifest until Q2 2019. With approximately a year and a bit of change still on the horizon, the hype surrounding the project seems justifiably illegitimate.
However, such is life in the ICO portion of crypto that currently exists.
Token Distribution
According to the whitepaper, there are 300 million BIR tokens to be created in total.
The team states that:
The total supply of tokens that will ever exist is 300 million
The actual token generation event will produce 75 percent of that pre-determined number, which is 225 million tokens.
90 million tokens will be distributed during the pre-sale, and 135 million tokens will be distributed during the actual sale.

Keep in mind that there's a chance that they don't end up selling that total number of tokens: "Any tokens not sold during the TGE [token generation event] will be held in our corporate wallet as reserve tokens for development expenses and working capital in future raises."

The remaining 75 million tokens that are not to be distributed during the sale or the pre-sale are to be split "between advertising (15M), advisor & developer tokens (40M) and marketing & communication (20M)."
For additional reference, here's a visual of how they describe their token sale:

Pricing
According to the whitepaper, "In the public presale, participants can obtain the token at a 30% discount rate, 1 BIR=$0.07 USD. The BIR token would be exchanged with the valuation 1 BIR=$0.10 USD or equivalent ether or bitcoin (additional forms of payment are being considered)."
The author was curious about this aspect of the whitepaper and decided to go into the Telegram and see if an admin could be hailed down to provide a bit more clarification on what that statement above means.
Are they saying that the company itself will directly reimburse those that wish to sell their tokens after receiving them from the pre-sale? If so, that sounds like a free 30 percent. However, that seems a bit too good to be true, so let's check in on that fact: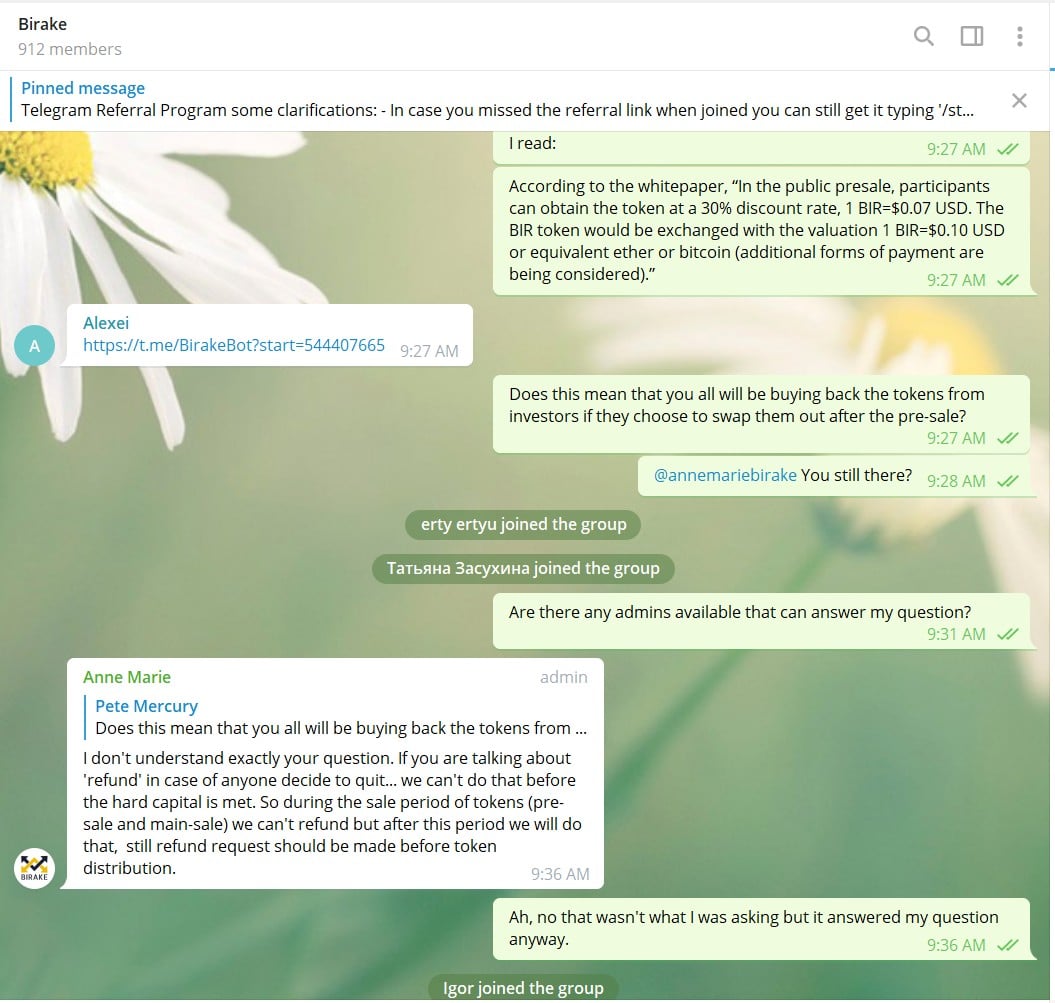 This is a screenshot of their Telegram.
So, it appears the author jumped the gun on that one. It also seems that this team isn't too fluent in English. Not being harsh, just making an observation. That, in itself, is no reason to assume that a project isn't quality.
That previous statement should also not be interpreted as a defense or a condemnation of this project yet either (that's coming next!).
Verdict: ICO Concept
The idea seems somewhat vague, and it's difficult to determine if there's any high demand for the product that they're offering or if it's something that is of any importance to anyone in the cryptosphere. Sounds cool, but the author is still skeptical as to whether there's really this huge desire for people to create their own decentralized exchanges.
The author is also not a huge fan of how the company tried to repackage this concept either by saying that they're the world's first "white label exchange." This seems like mere semantics when you break the idea down.
Token Distribution
There doesn't appear to be anything wrong with the token distribution. Twenty-five percent of all total tokens is a bit steep, however.
Another thing that the author noticed is that none of the tokens are apportioned explicitly to market making or price control. This is a common mistake that a lot of new teams and companies make and it kills them.
Whitepaper
The whitepaper is fairly bland and empty. The author was hoping that it would go into way more detail about the actual project itself and how exactly they plan on erecting this exchange.
The author was also hoping for a prospectus that would explain why the cryptomarket could benefit from this token and give an ELI5 sort of explanation of what's going on. That wasn't in there at all.
Instead, the whitepaper served as more of a marketing piece than anything. However, the outline of the token distribution process was positive.
Transparency
Overall, the ICO is pretty transparent. The country of origin is available, and the token is attached to a real company that proudly puts its name behind the project. It also provides an address where the creators of this token are headquartered (Romania).
There is a roadmap that is present as well as a whitepaper, and the token distribution seems to be pretty clearly explained. I'd personally like more details on the actual project itself to explain how they will usher the creation of such a decentralized exchange in a way that facilitates their token more than merely a payment access key.
However, the author doesn't think that this omission in information was due to any sort of willful negligence on their behalf.
Website
The website is fairly unimpressive.
Below is a screenshot if what it looks like at the time of writing: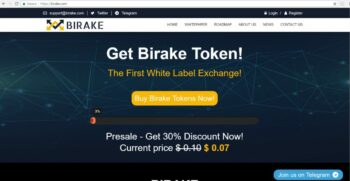 As you can see above, the token is still in the earliest phases of its presale currently.
On the positive side, all of the information is listed on the website, which is a huge plus.
The English writing in some areas leaves something to be desired. It might have been helpful if the company had hired a native-English speaker to proofread the website and make some portions a bit easier to read/decipher.
Again, not to sound xenophobic, but unfortunately, in English-speaking countries, there's a commonly shared idea and cultural belief that anything that doesn't have grammatically correct language and correctly spelled words is illegitimate, fraudulent, or created by unqualified individuals.
Because of this common belief, it is crucial for this to be amended if Birake is to be taken seriously.
Exchanges
No visible plan for which exchanges that they'll be released on, but it doesn't look like they're close to that phase yet anyway. The pre-sale is just beginning here.
Community Buzz?
The Telegram is fairly solid with 1,000 members at this point. They clearly have made sure to have at least all of the necessary things that any group would need to be taken seriously as an ICO in the community.
It looks like their Twitter has some dependable traction, but we all know RT/likes/followers can be bought, so that has to be taken with a grain of salt.
Conclusion
It gets a D- from me. This is a maybe invest if you feel like it. It isn't an opportunity of a lifetime or something that you should REALLY kick yourself over if you don't get around to investing in. It doesn't seem like there's a minimum for the pre-sale, so if you have .25 ETH you want to kick around on some tokens, go ahead.
Insider Warning: This is a bit dark, and the author don't recommend doing this, but it said that individuals have been scalping tokens from the pre-sale.
Here's an example:
This pre-sale is valuing their tokens at .07 cents (USD)/ each, right?
When the actual sale happens, the company says they'll value the tokens at ten cents each.
You may find some investors trying to buy the ten cent tokens during the sell, and you undersell the ICO itself by offering these tokens for like nine cents.
Disclaimer: Once again, the author is not advocating that anyone should subvert any ICO campaign, but my job is to tell you all of the ways that this process can be finessed for the reader to win personally. The author is not the moral police.