Earn Crypto Part 1: Microtasks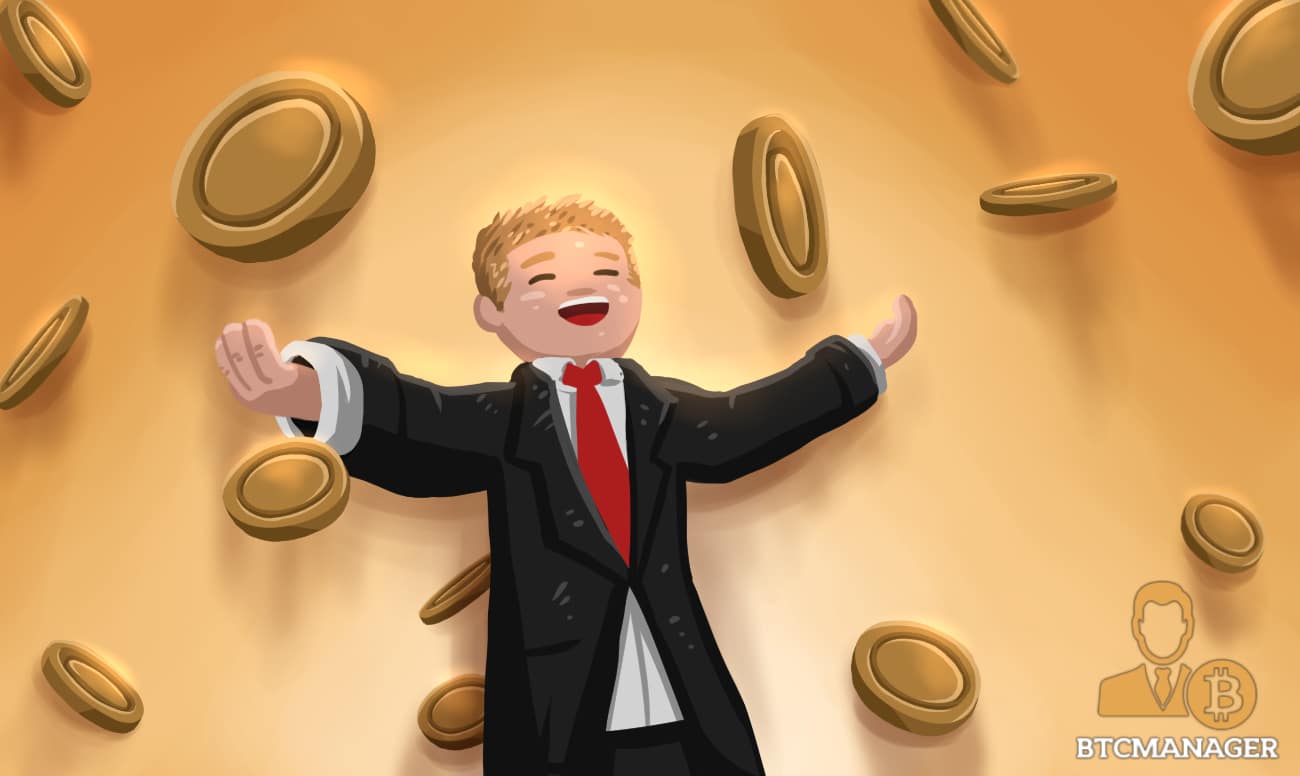 While cryptocurrencies are a highly disruptive technological innovation that has the potential to change the world, the reality is that most people who enter the cryptocurrency community do so because they just want to make money.
In the past twelve months, making money by investing in cryptoassets has been a rather challenging affair. However, there are still many other ways cryptocurrency users can earn crypto beyond speculation. In the following article series, titled "Earn Crypto," we will introduce a range of applications and platforms to use to earn cryptocurrency.
In part one, BTCManager will look at platforms that enable users to earn small amounts of cryptocurrency in exchange for completing microtasks.
What Are Microtasks?
Microtasks are small, simple tasks that, in most cases, anyone, anywhere can complete online in exchange for a small fee. Businesses usually provide Microtasks for market research or marketing purposes.
Microtasks include, but are not limited, to filling out surveys, watching videos, suggesting names for a product, and answering questions. Microtasks can come in all shapes and sizes and are only limited to what the microtask provider requires.
The primary motivation for users to complete microtasks is the financial reward. Since the financial rewards come in the form of micropayments, it should come as no surprise that cryptocurrencies have become a popular payment system for microtask platforms as they allow for low-cost, high-speed microtransactions.
Earn.com
Market leader among the crypto microtask platforms is arguably Earn.
Earn is a mobile application, available for Android and iOS, that enables individuals to earn bitcoin for completing small tasks or replying to emails. Users can then decide whether to keep their earned bitcoin or whether to donate them to a list of charitable causes.
Unlike bitcoin faucets or many other microtasks platforms, Earn pays quite well for its tasks. Tasks, which are sent directly via the mobile application, often pay between one to five dollars while the payment rate for responding to emails can be set individually by the participant.
Tasks on Earn include reading a white paper, signing up to an ICO telegram group or email newsletter, or giving an opinion on a blockchain project, among others.
To determine which tasks one will receive, users can choose what lists they want to be added to, provided they fit the profile of the list.
The Earn has recently been integrated with the Coinbase wallet to enable Coinbase users to complete tasks within their app as part of Coinbase's acquisition of Earn.com in April 2018. This is a testament to Earn's popularity among users and the benefits its paid email service has provided to its users.
If one is looking to earn their first bitcoin in exchange for completing small tasks, Earn is arguably your best option.
Bituro
A lesser known, but still popular, crypto microtask app is Bituro. Bituro was founded in 2015 as a mobile-based microtask application that rewards users in bitcoin for completing a range of different tasks.
Today, the Bituro app, which is available for Android and iOS, pays users in bitcoin, ether, or gift cards in exchange for completing surveys, downloading and testing mobile apps, or watching videos.
Bituro's 4.3 rating on the Google Play Store and 4.5 rating on the Apple Store indicates that users are pleased with the reward-per-task ratio of this microtask app. Having said that, participants will need to fill out about three short surveys to make around one American dollar, so it will take some time to make any significant money on this microtask platforms.
BitForTip
Finally, there is the microtask platform BitForTip, which is available online and on mobile for Android and iOS.  
BitForTip differs from platforms like Earn and Bituro as it lists a range of user-generated tasks that users can complete in exchange for a small amount of bitcoin.
Tasks include things like "Where can I find this piece of clothing online?" or "Looking for an old advertisement that used to play on TV," and each task also comes with the amount of bitcoin that the task provider is willing to pay for the successful completion.
Users can then find the answer to the tasker's question and respond in the answers section. The first user to complete the listed task is then rewarded with the amount of bitcoin listed for the specific task.
Rewards range from 0.0001 BTC ($0.37) to 0.0003 BTC ($1.11), which makes BitForTip a less profitable microtasking platform than others. However, some tasks can pay up to several dollars.
Are Crypto Microtasks Platforms Worthwhile?
Microtask platforms will not turn someone into a bitcoin millionaire nor can they be considered a viable source of income. However, users of the three above-mentioned platforms can get a handful of cryptocurrency every week for doing very little.
For individuals entering the world of cryptocurrencies and want to get their hands on digital coins without actually buying any, can look towards apps like Earn or Bituro. That way, users can earn their first few satoshis and learn about the mechanics of cryptocurrency transactions without taking any financial risk whatsoever.
The actual per hour earning on these platforms, however, makes it hardly worth spending too much time on these apps. So, for anyone seriously considering earning cryptocurrency, there are much better options out there. All of which, BTCManager will discuss in the coming weeks through the "Earn Crypto" articles series.
Stay tuned for part two of BTCManager's Earn Crypto Series and learn more about how one can earn bitcoin and other cryptocurrencies via incentivized social media platforms.