Coinbase Buys Bitcoin Startup Earn.com for $120 Million, Hires its CEO as Tech Chief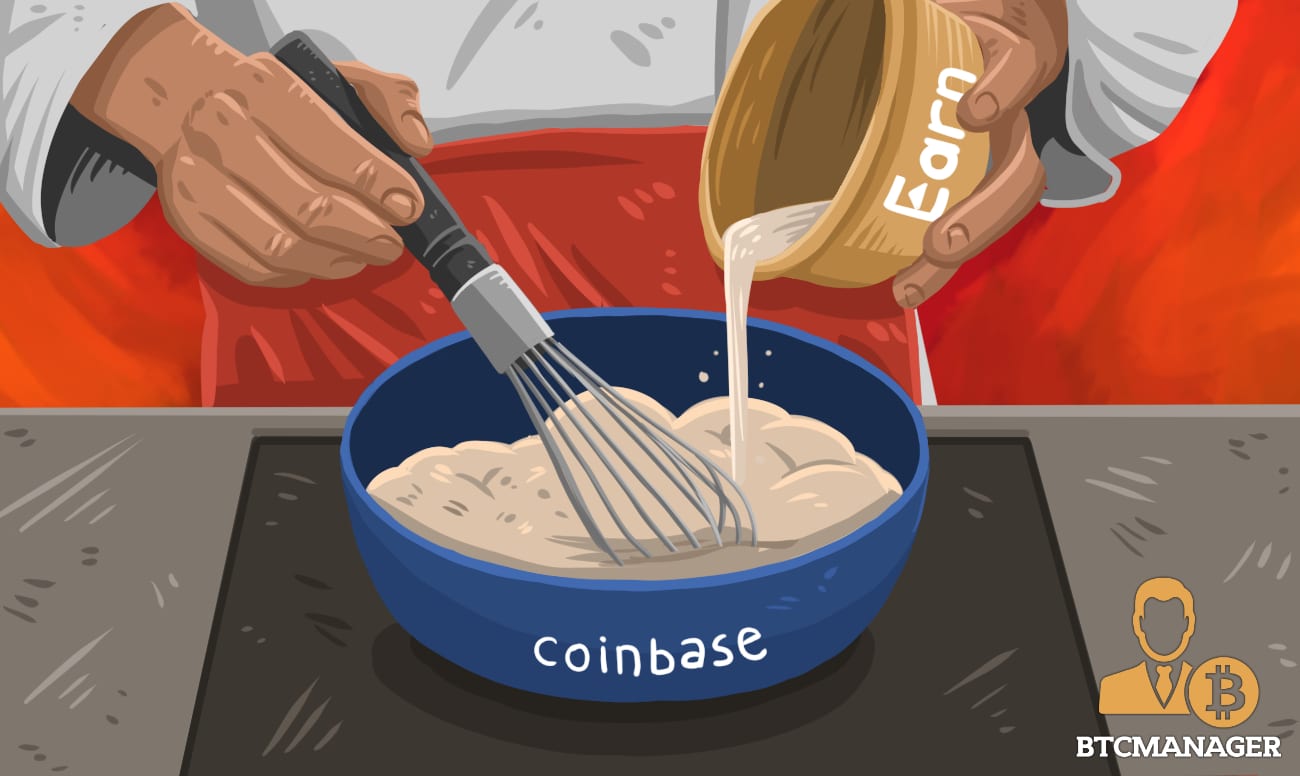 Coinbase, the largest cryptocurrency exchange in the United States, has acquired Earn.com, a blockchain-based social network portal, in a deal reportedly worth $120 million.  To date, this is Coinbase's fifth acquisition and its biggest.
Financial details were not disclosed, but TechCrunch valued the acquisition at about $120 million. As part of the deal, Coinbase hired Earn.com CEO Balaji Srinivasan as its chief technology officer (CTO).
Earn.com, which was initially called 21.co, launched in 2013 as a maker of bitcoin mining hardware. It pivoted in 2017 by rebranding itself as a social network where people can earn money by answering questions or completing a task.
New Coinbase CTO: Blockchain Is The Future
Balaji Srinivasan is an early adopter of cryptocurrencies and a longtime bitcoin evangelist. He is a former partner at American venture-capital firm Andreessen Horowitz.
Srinivasan said he was thrilled to join Coinbase because it's a leader in the blockchain space. "Everyone is aligning behind Coinbase as the winner of blockchain in the U.S.," Srinivasan told Fortune.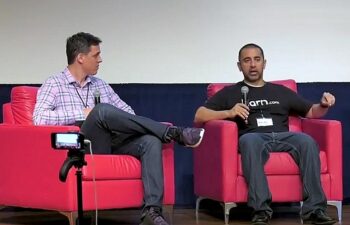 Coinbase hired longtime bitcoin evangelist Balaji Srinivasan (right) as CTO. (Image: screenshot)
Despite the recent erratic price fluctuations of cryptocurrencies, Srinivasan has undiluted confidence in the future of bitcoin and blockchain, the technology underpinning virtual currencies. After all, we have been here before, he noted:
"Facebook for almost ten years was called a fad and a bubble," Srinivasan said. "Then it became this gigantic thing. Blockchain is like that."
There's a growing corporate movement embracing blockchain as experts predict the disruptive technology will transform finance, supply-chain management, healthcare, and even the music business.
Samsung and Rockefellers Back Crypto
On April 16, Samsung Electronics revealed it might soon adopt a blockchain ledger system to track its global shipments. The move could slash its shipping costs by a stunning 20 percent.
"It will have an enormous impact on the supply chains of manufacturing industries," Song Kwang-woo, the blockchain chief at Samsung SDS, told Bloomberg. "Blockchain is a core platform to fuel our digital transformation."
Last week, Ripple, the blockchain-based payment network, invested $25 million of its XRP cryptocurrency into Blockchain Capital Parallel IV, a fund that will invest in blockchain ventures.
"There are entire verticals — such as healthcare or identity management — that could benefit from blockchain or distributed ledger technology," said Bart Stephens, co-founder and managing partner of Blockchain Capital.
Similarly, the Rockefeller family also announced plans to make long-term investments in blockchain startups through its venture-capital arm, Venrock, as BTCManager has reported.
Ditching Wall Street For Blockchain
Another striking trend — this one bubbling up from academia — is the growing number of MBA students who are ditching traditional finance jobs on Wall Street to join blockchain startups.
"We've got a lot of people who came from traditional finance backgrounds that are forgoing the chance to go back into that world to get involved in blockchain," Robbie Mitchnick, an MBA candidate at Stanford Business School, told CNBC.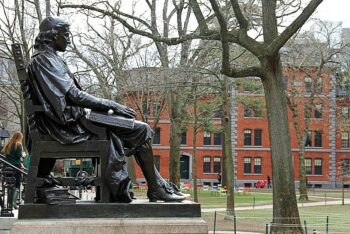 Harvard Business School is offering more classes in bitcoin and blockchain. (Image: Pixabay)
Business students at Harvard, Stanford and the University of Pennsylvania's Wharton School have demanded more course offerings on blockchain and bitcoin, and the schools responded by bolstering such classes, as BTCManager previously reported.
Mitch Weiss, a professor at Harvard Business School, has integrated blockchain into his classes. He said :
"We take our task to educate leaders who will make a difference in the world, and I think it's safe to say that blockchain leadership is going to be a big part of that."