Ripple Announces $25 Million Investment in VC Fund Blockchain Capital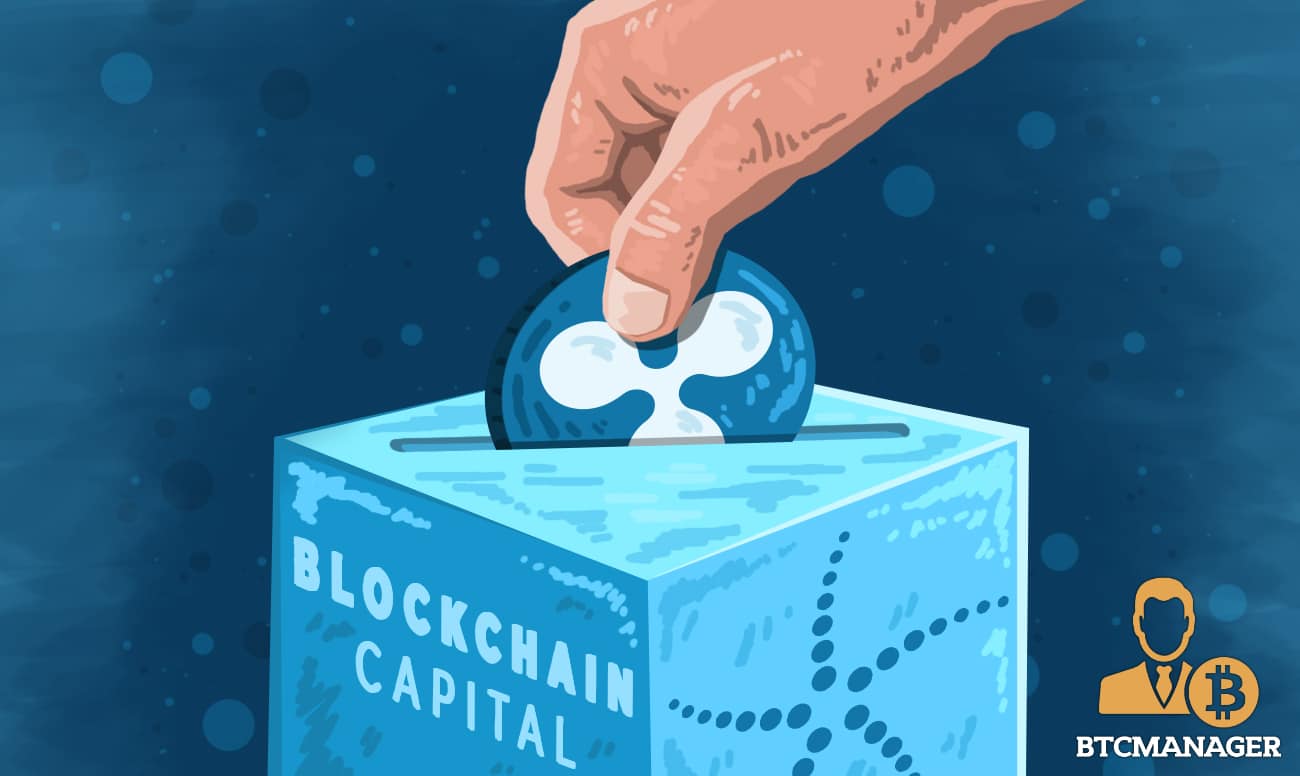 Ripple has invested a sum of $25 million in XRP to Blockchain Capital Parallel IV LP, a first of its kind fund which accepts capital investment in digital assets. The fund focuses exclusively on the development of the blockchain space.
Investment Made with XRP
According to the April 11 announcement, Blockchain Capital has accepted $25 million worth of XRP, Ripple's native token, making it one of the first venture firms to receive an investment via a digital currency.
However, the company made clear that the XRP investment will not be part of its traditional fund, and instead, will be added to its newly created digital asset investment vehicle, called the Blockchain Capital Parallel IV.
The company, which manages a fund of $150 million, would make use of this investment in startups that are developing ventures using blockchain technology. The Parallel IV fund will also identify new use-cases for the XRP Ledger and Interledger Protocol.
XRP Ledger and Interledger protocol provide a platform for developers to work directly with the technology and develop it.
Possible 'Crypto – Ecosystem'
"There are entire verticals — such as healthcare or identity management — that could benefit from blockchain or distributed ledger technology," said Bart Stephens, co-founder and managing partner of Blockchain Capital.
Stephens believes that Blockchain Capital is one of the innovators in the digital assets sector, and is actively involved in building a "crypto ecosystem."
Stephens added, "Whether it's using XRP, bitcoin or just the underlying blockchain technology, our goal is to find the best projects and give them the resources to be successful companies that deliver value to customers for the long term."
Will Crypto Be The Future Of Funding?
After ICOs, investors across the world have wondered if future VC investments would be a mixture of fiat investments and digital tokens. But, the largest questions remains that of protecting investor money, as cryptocurrencies are infamous for their massive price volatilities.
Ripple seems optimistic about making investments in VC funds in the future and does not consider this investment as its last. It would continue to look for opportunities to help and invest in passionate entrepreneurs, companies, and funds that have a common vision.
Patrick Griffin said, "We plan to be major players in shaping the future generation of blockchain or crypto companies. Blockchain Capital is the premier fund for any project looking to get off the ground in the blockchain space."
Griffin is the VP of Strategic Growth at Ripple, the department which creates opportunities beyond its core payment business.
Possible PR Gimmick Again?
Earlier in March, BTCManager reported on Ripple's $29 million donation to the educational crowdfunding website DonorsChoose.
Similar to the publicity buzz generated after that announcement, Ripple has effectively created news as the world's first digital asset player in the VC market. But, it is important to note that XRP is a pre-mined currency, meaning the tokens have no intrinsic value and neither have developers spent time and computing energy to give it any value.
With this news, Ripple is essentially increasing awareness of its token amongst new cryptocurrency investors, who would consider it "better" than bitcoin and other decentralized currencies as Ripple uses its tokens to make important investments.
Positive sentiments can fuel a token buying frenzy, which leads to XRP prices going upward. This directly equates to more money earned by Ripple, since it holds 60 percent of all XRP in its private account.