Ripple Donates $29 Million Toward Child Education: Could it be a PR Stunt?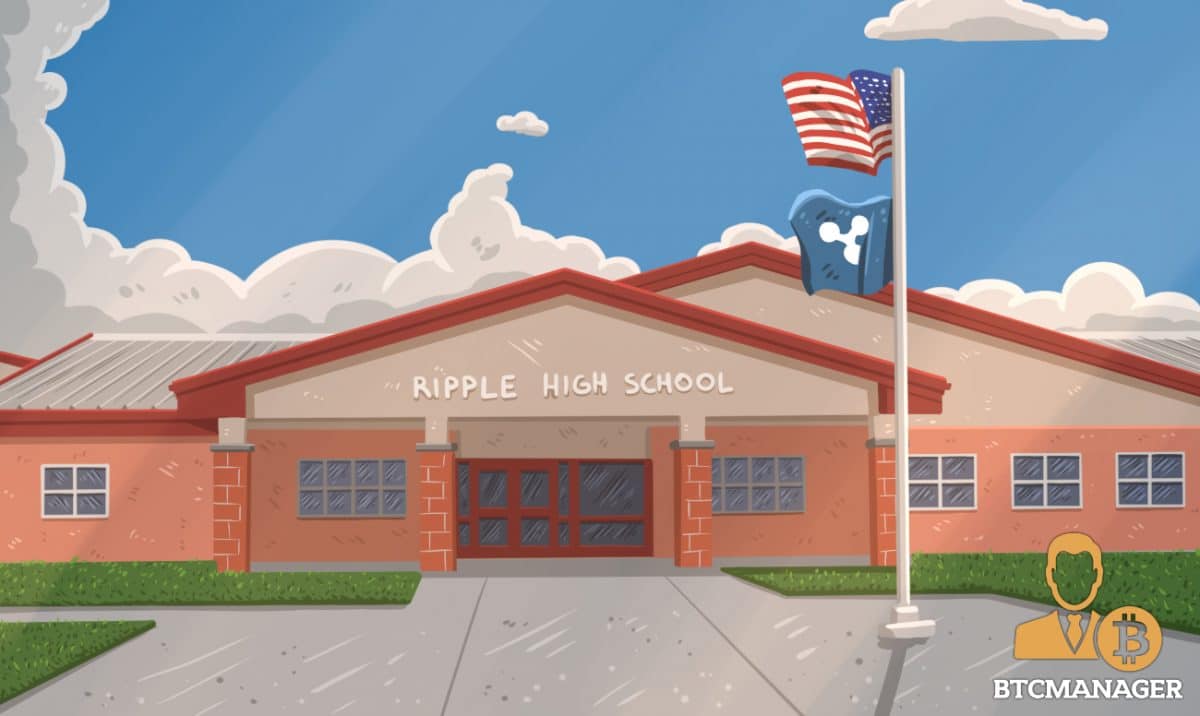 Ripple, the world's third-largest cryptocurrency by market cap, has donated $29 million through educational crowdfunding website DonorsChoose, revealed March 27. The programme shall fund 35,000 classrooms, and represents the most significant donation received by the website.
In a video announcement, DonorsChoose released the news of Ripple's donation and further added that it was enough to fund 35,000 classroom projects, which are currently listed on its platform.
The US-based education crowdfunding platform, DonorsChoose.org, enables teachers in Public schools to create customized crowdfunding campaigns, that allows them to raise money for books, stationery, and other educational supplies required by children. A total of 1.1 million projects have been funded by the site, which cumulatively had an outreach of 27.7 million students.
In a blog post, DonorsChoose said:
"Today marks the first time in 18 years where the total number of projects on our site reads '0.' Thanks to Ripple's gift, over the next few weeks tens of thousands more boxes full of supplies will start arriving in classrooms across the country."
Donation Made in XRP
As posted on its blog, Ripple's statement explained that the gift was made in XRP, the company's cryptocurrency token. It is understood that DonorsChoose converted the XRP into USD soon after, which makes sense because a drop in XRP's prices would have meant a loss in the donation's USD value.
Using data from Coinmarketcap, the company seems to have donated approximately 52 million XRP, although this figure could have changed due to price volatility.
The Host of Late Show Mentions Ripple on Live TV
Late Show Host Stephen Colbert was impressed by this development and spoke about Ripple's donation on his show.
"Hopefully Ripple's act of generosity will send waves of inspiration over the pool of human kindness like a — I don't have the word for it — like a sploosh," Colbert, an active, vocal proponent of DonorsChoose, said.
"[$29 million] in XRP virtual currency is, I have no idea. One, a billion? It's wonderful, but please don't explain blockchain to me," added Colbert.
Benefactors Thank Ripple on Twitter
BTCManager noticed several twitter accounts thanking Ripple for this donation.
Cassie, a high school teacher, spoke about the development making it possible to help her students, who are diagnosed with Autism,
I am so incredibly grateful!! Thank you @Ripple for funding my class with arts and crafts supplies! I teach students with Autism and every day a group of their typical peers come in to create a project with them. We ALL thank you! #bestschoolday

— Cassie (@Cuda1297) March 28, 2018
A Social Sciences teacher, Joe Somerville, was ecstatic as the development would help support his class's travel to Atlanta.
I logged into my Donor's Choose account and saw that my project was fully funded!!! @Ripple is allowing my students to experience a week-long trip to Atlanta and Alabama to visit HBCUs. I can't believe it. Thank you!! #BestSchoolDay #HBCU

— Joe Somerville (@joesomerville) March 28, 2018
Possible PR Gimmick?
While we at BTCManager wholeheartedly support donations toward education and worthy causes, we can't help but notice the massive publicity generated by this donation. Students and teachers, who probably wouldn't know about cryptocurrencies, are now well aware of Ripple, a centralized company.
In the cryptocurrency community, Ripple receives a lot of flak for owning over 60 percent of their native token, XRP. The idea of cryptocurrency is to propagate decentralization, and holding such a vast token share makes Ripple highly centralized. XRP is also locked away by Ripple in an escrow account, which makes it possible for them to sell one billion XRP per year.
With this news, Ripple could increase awareness of its token amongst new cryptocurrency investors, who would view the token as a "support" and the company as socially responsible. Prices would be driven upward and directly equate to more money earned by Ripple.