Ethereum dApp Roundup Part 1: Platforms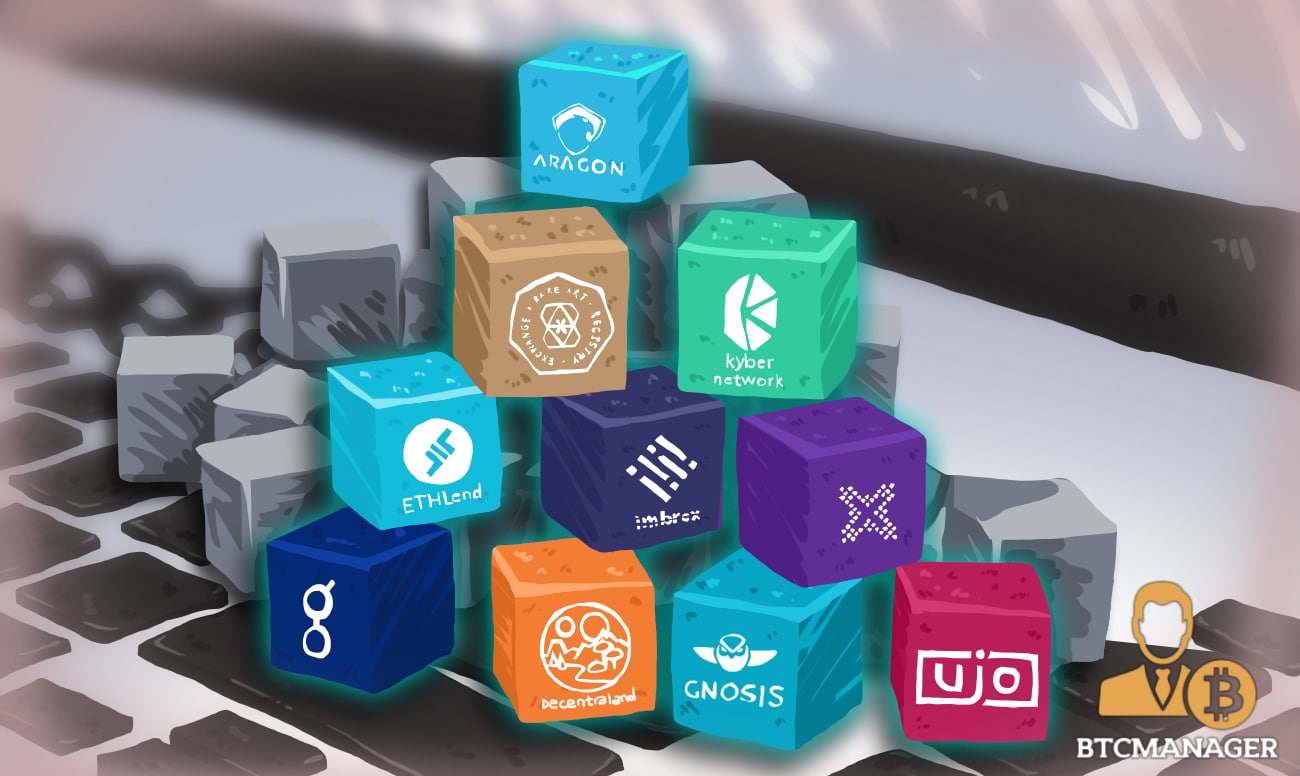 The incredible versatility of the Ethereum blockchain has enabled a plethora of different decentralized apps (dApps) to exist. In the following series will see ten platform dApps under the spotlight.
Making extra cash while browsing social media is the central promise of Golem, a peer-to-peer market for putting your computer's excess CPU power to use for other people.
The original promise attracted many investors, with the company's GNT token selling out in 20 minutes in 2016. Raising close to $340 million enabled to company to implement 14 different types of software in three years, with the app finally going live in April 2018.
Golem works through a software client, enabling the two parties in the network to connect "providers," those who sell computational resources, and "requestors," or those who want to rent the providers' CPU power.
One of ConsenSys' progenies, Ujo Music is a platform aimed at bringing fast and fair compensation to artists. The idea behind the company is to cut out the middleman and enable musicians to digitize their music rights on their own.
The app also enables artists to set default options or tailor specific license paths to control the rate they are paid. Back in 2015, Ujo collaborated with Imogen Heap to demonstrate how Ethereum could be used to create a modern music supply chain.
Singer/songwriter, Imogen Heap releases "Tiny Human" on Ujo, Ethereum blockchain music platform built by Consensys http://t.co/KkR2a9IKYs

— ConsenSys (@ConsenSys) October 6, 2015
While the app still hasn't gone live, a beta version is available for those who want to test their newest features out.
Decentraland is the first virtual, decentralized platform owned and created by its users, which, according to the company, enables them to experience and monetize their content and applications.
In other words, Decentraland is a virtual universe where users can purchase land through the Ethereum blockchain. With every purchase creating an immutable record of ownership, no single entity can control or limit what users build.
View and transfer your LAND holdings with the LAND Manager:

Get started: https://t.co/VtuD2Uwuy9

Learn more: https://t.co/ft83Rr3CQx

Check out the documentation: https://t.co/PmSAs1UXi9 pic.twitter.com/c1PInXVxFi

— Decentraland (@decentraland) February 7, 2018
A metropolis built on Decentraland, Genesis City, has seen plots sell for as much as $200,000, and has plans of becoming a significant hub for virtual reality commerce.
The app, whose names comes from the Greek word for knowledge, is a prediction market platform built on the Ethereum network. While the app does include things such as a multisig wallet and an exchange, Gnosis is mostly focused on creating an entire infrastructure layer upon which users can build their prediction market apps.
In theory, prediction markets have no limit to the number of scenarios they can forecast. They're incredibly useful in gathering information for topics like climate change, epidemics, and price forecasting. Gnosis' test version of their prediction market app, Olympia, hosts free tournaments, enabling users to try the app out without having to spend money.
ETHLend is a decentralized lending application with an aim to democratize the lending process by removing the control held by traditional banks and large financial institutions.
Effectively cutting out the middleman, ETHLend runs on the Ethereum Network and enables the borrower and the lender to work out the essential details of the loan on their own, creating an unbreakable loan contract.
The decentralized app requires borrowers to post ERC-20 compatible tokens or Ethereum Name Service (ENS) domains as collateral against Ethereum Loans in case the borrower defaults. The company's 2017 token sale of LEND raised more than $17 million, and the company is currently working on offering unsecured loans to its base.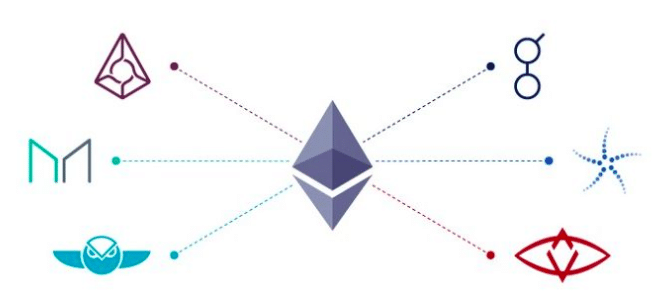 (Source: DevTeam.Space)
Founded by real estate veteran and tech entrepreneur Stephen King, imbrex was the first decentralized real estate marketplace built on the Ethereum blockchain. Built with brokerage firms, portfolio owners, agents, and consumers in mind, imbrex is an open source environment that stores data in a secured, immutable ledger.
The platform includes several thousand listings from Toll Brothers, which is shared via their Inter Planetary File System (IPFS), a peer-to-peer distribution protocol. Participants are incentivized with IMBREX tokens, or cryptocurrencies, to include, curate, and maintain their listing data. The CEO and Founder of Imbrex King told BTCManager:
"Imbrex takes a different approach that targets the underlying communication problems and paves the way for real estate data exchange and transactions. We're achieving this by developing a Git/Github like technology for property versioning and transactions. First, the Imbrexer Protocol (Git). It packages, secures, and disseminates real estate data onto the Blockchain/IPFS. The protocol assigns each address a unique identification so it can be tracked across disparate systems."
Looking to differentiate themselves from the competition, imbrex doesn't charge its users a monthly subscription, syndication, or distribution fees. The only cost imposed on the users are ether transaction fees which add up to just a few dollars per month. King continued by explaining that:
"The second technology is the imbrex application (Github) that lies on top of the protocol. This is a consumer-facing application that gives users the ability to interact with the protocol on an individual level and buyers a hub to search listings. The application includes Escrow Commons: a private, real-time virtual room, built using smart contracts, that enables buyers and sellers (and their related parties, i.e., attorneys, bankers, title and inspection agencies, etc.) to exchange documents, escrow funds and eventually close, in a clean, transparent environment."
Launched as a collaboration of ConsenSys, MetaX, and Data & Marketing Association (DMA), adChain provides a rich data set of impression events that provide end-to-end transparency for all data in the digital advertising supply chain.
The app plans on using the Ethereum blockchain to solve the problems of wasted money on web advertising, providing advertisers and publishers with a comprehensive audit trail for everything related to an ad campaign. Advertisers can maintain control over first-party data and provides them with secure and comprehensive data. All impression data is stored on the Ethereum blockchain forever and remains immutable, thanks to the apps ability to identify and blacklist fraud in real time.
The adChain registry is a smart contract created by adChain, which keeps a secure record of publisher domains that are accredited as non-fraudulent by users holding the apps native cryptocurrency, the adToken.
The Kyber Network is a decentralized liquidity pool for digital currencies, inviting users to store their assets in the pool and earn a passive income in KNC tokens.
The project saw its first decentralized exchange (DEX) launch in March 2018, with the app's native KNC tokens being used to pay for the transactions in the network. The main selling point of the company is the ability of anyone using their liquidity pool to trade any crypto token instantly.
Kyber's on-chain liquidity protocol allows decentralized token swaps to be integrated into any application built on the Ethereum blockchain, with the protocol enabling developers to build payment flows and financial apps.
The open source project led by the Aragon Foundation is a fully decentralized autonomous organization (DAO) offering neutral jurisdiction for anyone to create an organization on the blockchain.
Out of the box, Aragon offers several core features, including a module for identity management and closely related modules for ownership and access control. Looking to solve the problem of a lack of blockchain expertise within companies looking to implement a decentralized system, Aragon also offers modules focused on shareholder voting, fundraising through token generation, HR onboarding, and payroll, and accounts payable/receivable.
Companies using the dApp are also free to develop their modules, as well as develop data and structures of existing models for extended functionality to better fulfill the company's requirements.
10. R.A.R.E
Standing behind the motto "Artists Deserve More," R.A.R.E is a decentralized application looking to introduce permanence, scarcity, and proof-of-ownership to the digital art world.
The company believes that the leading problem artists face today is the fact that their digital works carry no defensible value, as anyone can replicate and redistribute their files.
Well that was fast! 1 of 1 exclusive 'Neo-Rare' by @raintheneo has been claimed! pic.twitter.com/WMAA3vVZwM

— R.A.R.E Art Labs (@rareartlabs) October 17, 2018
The platform gives the artists complete autonomy over what they upload and enable them to decide how many numbered copies or prints of their work should exist. After setting their price, the artists' work is uploaded to IPFS, and ownership tokens get minted.
R.A.R.E follows the same blueprint as many dApps do, allowing users, or collectors as the company calls them, to use Ethereum to acquire art both in an auction and at a fixed price. R.A.R.E asset transfers are all trustless, with Ethereum smart contracts handling all transactions.