How to Create Your First NFT: A Beginner's to Mining NFTs as an Artist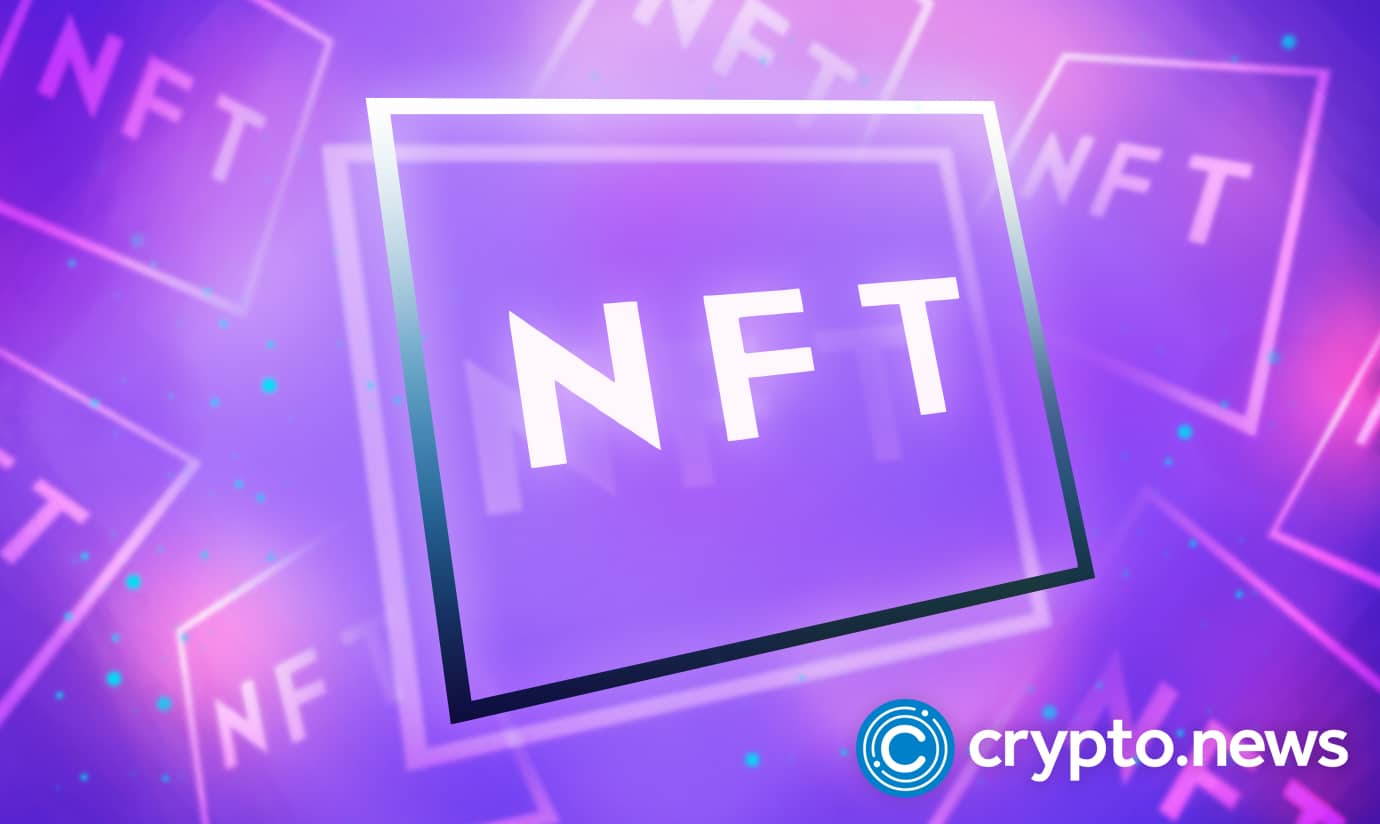 NFTs are changing how the creative industry operates, enabling artists and creators to monetize their work in the digital realm.
Read on to learn how to create your first NFT in this beginner's guide for budding crypto artists.
Why Mint NFTs as an Artist or Creator?
The first thing you would need to know is exactly what an NFT is.
An NFT is a unique digital asset cryptographically secured on a blockchain that provides verifiable ownership.
NFTs usually represent an item that can be found in the "real world," such as a piece of art, a clothing item, a contract, a music track, and more. What makes an NFT unique from fungible tokens, such as cryptocurrencies like Monero (XMR), is that it cannot be reproduced once minted on a blockchain,
There are numerous reasons why minting NFTs make sense for creatives. Let's take a look at the most important benefits of creating NFTs.
Royalties
Creatives have faced the challenge of earning from their work, especially over a long time. Usually, once you create a piece of art, or a book, you can only earn from it at the point of sale, and in some cases like books and music, there may end up PDF and MP3 copies that you will never earn from.
With NFTs, the situation is different. Since each NFT is unique and recorded on the blockchain, it is easier to track its movement and re-sales. In fact, with every sale, the original creator can get a certain percentage of the earnings, if that feature has been coded into the NFT.
Copyrights
Something that is closely related to royalties are copyrights. The challenge is that your or any artist's work can be used in whatever way without your knowledge or permission. With NFTs, however, you will be able to keep tabs on who owns your piece(s) and how they utilize them.
In some artists' cases, an NFT can even be cryptographic ownership of proof of a real-life artwork or merchandise. For example, a visual artist can have a physical painting shipped to its new owner, who had purchased the NFT version of the piece, and each time there is a new owner, the painting is shipped to the new owner, and the transfer of ownership recorded on the blockchain.
Cutting Out the intermediary
For artists, having an intermediary, such as a record label, gallery, or auction house, usually means better access to a ready market. On the flip side, it also means that the artist loses out on a large chunk of their income.
With NFTs, artists take up the role of creating and distributing the art through NFT marketplaces such as OpenSea. In this way, they can earn money directly from sales.
Low Barrier of Entry
NFT minting is an easy process accessible to anyone across the globe with an Internet connection, breaking down the barriers of the global creative industry.
In the next section, we look at some of the few things you would need to consider to mint your first NFT.
What to Consider Before Miniting Your First NFTs?
The first thing you need to do is to carry out market research on what kind of NFTs are in the market, especially for your specific niche of art. Having an idea of what is already there can be an inspiration of how your own NFT or NFT collection call look like. Or even, how your work(s) can fit into the scene.
Secondly, decide on what you want to sell. Is it a visual art piece? A book? Music? Make sure that you can have the item in digital form.
Thirdly, look at the blockchains and marketplaces that are can help you mint your NFT. There are many blockchains on which you can mint NFTs, including Ethereum, Solana, BNB Smart Chain, and more. While doing this research, look at the way each blockchain operates, the financial implications, and the size of its NFT community.
Once you have the information, it will be time to move on to the next step. Minting.
How to Mint Your First NFT: A Step-by-Step Guide
For the purpose of this article, we will look at how you can mint your NFT on OpenSea, the most popular NFT marketplace.
OpenSea lets people mint, sell and buy NFTs in its marketplace. It is built on the Ethereum blockchain and powered by the Wyvern protocol. Recently, the platform has also started supporting additional chains.
Step 1: Visit the OpenSea Website
Head over to the OpenSea website and click on the 'Create' button located on the top right side of the screen.
Step 2: Enable Your Ethereum Wallet
After clicking on 'Create', you will be prompted to enable an Ethereum wallet such as MetaMask, Coinbase Wallet, WalletConnect, and more.
Since we are using a PC in this example, you can install any of the above as a browser extension. OpenSea gives you several alternatives, also showing the ones that are PC compatible. We will use MetaMask in this case.
The importance of having this wallet is so that you can store your NFTs and pay for transaction fees (gas fees). Simply click on your wallet of choice. We will use MetaMask in this case.
Once you have downloaded and installed MetaMask, be sure to keep your recovery phrase safe and secret. This is important to help you keep your NFTs and crypto safe from theft.
Step 3: Connect Your MetaMask
Next, click on the 'Profile' tab on OpenSea. The site will ask you to connect to a wallet, which then you click on 'MetaMask'.
MetaMask will ask you for your password, and after verification, will connect successfully to OpenSea and create your new profile.
Step 4: Create Your NFT
Next, you will click on the 'Create' button on the OpenSea website. This is to help you to create your NFT. Clicking on the button will bring up a MetaMask prompt asking to connect to your wallet, which you need to should approve. Then, you will be taken to a page where you can upload and describe your NFT or collection.
Once you are done filling in all the details, click on 'Create'. And that's it!
At this point, you can decide whether to keep your NFT private or put it up for sale in the OpenSea marketplace.
Something to note while in this process are the fees incurred during minting and selling. When you sell an NFT for the first time on the platform, there will be two transactions that you will need to pay for. The first will help to activate your account for orders while the second will grant access to OpenSea so that they can access your NFT after a sale. Lastly, you OpenSea will also deduct a 2.5 percent fee.
Crypto is money – let`s use it!
You can use CryptoWallet to buy, sell, and trade crypto.
Sign up today
How & Where to Market Your NFTs as a Budding Crypto Artist
Once you are done with minting your NFT and have put it up on the OpenSea marketplace, the next step is to get it into the market.
This step requires you to come up with a marketing strategy. While that sounds complex, it can be really simple.
The main thing you need to look at in the strategy is the channels you will use to communicate that you have created an NFT collection. Social media channels are the easiest way you can do that. Some social media channels you can look into using include Instagram, Twitter, Reddit, Telegram, and Discord. These channels might also give you the option of paying for an advertisement to reach more people.
Another channel you can use is online blogs and newsrooms. You can create a press release outlining the story of your NFT and/or collection then reach out to relevant blogs or newsrooms to ask them to publish the release for you. In many cases, this might incur a cost, which will be communicated to you by the publication.
Using word of mouth is yet another way to market your NFT. In this case, you can ask the people around you, such as friends and family to hype up your release to their friends. Similarly, you can also enlist the help of a social media influencer who you can pay to mention your NFTs in one of their posts or even create a campaign around it.
Lastly, it is important to have your own supporters. Perhaps by starting a social media page or website and being consistent in sharing your work. This consistency will help you build a 'fan-base' or potential market before you decide to drop your NFT or NFT collection.
Since NFTs will likely remain a part of the creative industry, knowing how you can create and sell your own NFTs is an essential skill set in any creative's life.