How to Invest in Cryptocurrency: A Complete Guide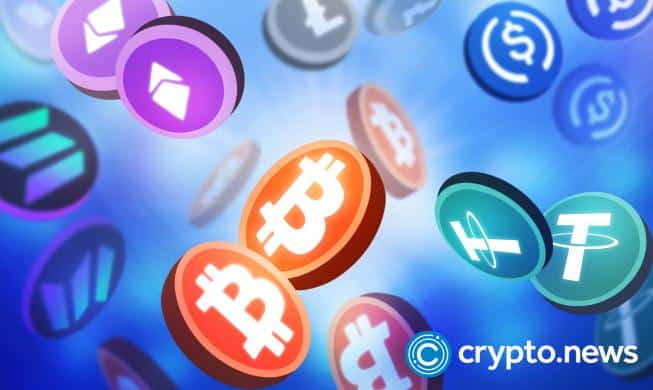 If you are looking to buy your first cryptocurrency but aren't quite sure where to start, then this guide is for you. Read on to learn how to invest in cryptocurrency as a beginner.
What You Need to Get Started
Before you can invest in crypto assets, you need an investment plan, a cryptocurrency wallet, and an account on a crypto asset exchange.
An Investment Plan
An investment plan is a strategy detailing your investment goals and how to achieve them. Such a plan will help you make the right decisions and thus enhance the chances of generating a return on your investment.
You may create an investment plan with the assistance of a financial advisor. They will be able to help you build a strong strategy that:
Examines your current financial situation.
Evaluates your risk tolerance.
Helps you to select the cryptocurrencies you want to invest in.
Establishes the outcome you expect to see and when you anticipate it to happen.
A Crypto Wallet
A crypto wallet is necessary for storing the digital assets you purchase.
Crypto wallets can be hot or cold. The former refers to online wallets, while the latter encompasses offline wallets. Cold wallets are safe from online hacks, making them more secure than hot wallets. As such, they are considered ideal for long-term cryptocurrency storage.
Examples of cold wallets include hardware wallets, such as Ledger, KeepKey, BitBox, and Trezor, as well as paper wallets. Wallets accessible via mobile apps, desktops, or web browsers are hot wallets. They include CryptoWallet, Trust Wallet, Exodus, and Guarda.
Depending on your needs, choose a cryptocurrency wallet that gives you the security, control, convenience, and user experience that you desire.
Crypto is money – let`s use it!
You can use CryptoWallet to buy, sell, and trade crypto.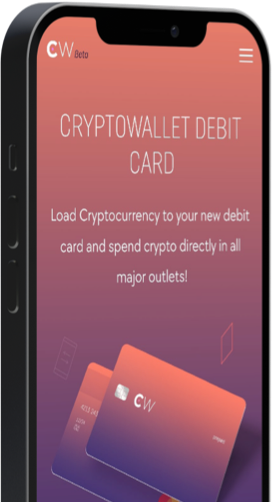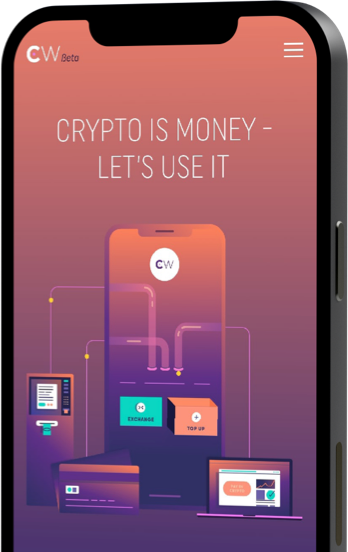 Sign up today
An Account on a Crypto Exchange
Finally, you will need an account on a digital asset exchange to buy crypto. Setting up an account is one of the first things you should do because verification approval on centralized crypto exchanges may take anywhere from several hours to one day or longer. Most crypto exchanges require users to verify their identities after registering an account. Only then will you be able to buy or sell crypto.
How to Buy Crypto on an Exchange
Assuming you have found a suitable crypto exchange, created an account, and successfully completed the verification process, you can buy crypto assets by following these steps:
Log into your account: Open the exchange website in your browser and log in. You can also log in via mobile app if the option is available.
Fund your account by depositing fiat currency or connecting a debit or credit card: These funds will help you purchase crypto. You may want to first check the minimum deposit amount and the deposit fee.
Select the cryptocurrency you want to buy: Choose the crypto asset(s) you have already researched and settled on, and then, place an order for the amount you want to purchase. The exchange will display the number of coins you'll receive. Bear in mind that cryptocurrencies can be bought in fractions. So, you don't necessarily have to acquire a full bitcoin. For instance, you can buy 0.001 BTC instead of 1 BTC. It all depends on your preference and the capital you have at your disposal.
Complete the transaction: The exchange will send the digital asset to your account wallet once you've completed the transaction.
Securely store your crypto investment: Once you have made your purchase(s), it's best to transfer your digital assets into a personal wallet that you have complete control over. Let's look at that next!
How to Securely Store Your Crypto Investments
While cryptocurrencies give people freedom and control over their money thanks to the elimination of intermediaries, they also demand a lot of responsibility when it comes to security. The safety of your crypto investments mainly relies on you and you alone.
Here are measures you can take to securely store your crypto investments:
Back up your private key
Your wallet's private key is presented as a secret phrase that helps you restore your wallet at any time. Without it, your assets may be lost forever. To avoid this, write down the passphrase that is given to you by the wallet on a piece of paper, put it in an envelope, and then store it in a secure place like a safe or a security deposit box.
Never share your private key
Your private key is confidential, and you should never share it with anyone, except for crypto estate planning purposes. In the latter case, beneficiaries should only get access in the event of your death.
Take advantage of wallet security features
Boost the security of your cryptocurrency wallet with the security features provided by the wallet. These may include:
App lock – The app automatically locks itself after a specified duration.
Touch or face ID – The wallet opens with your fingerprint or face ID only.
Multisignature – A wallet that requires two or more private keys for someone to spend coins.
Wallet login – The wallet requires a login with a password or passcode that is different from the private key.
Adding any of these security features to your hot wallet will keep your digital assets safer from cyber theft.
Don't store your crypto on an exchange
You don't have total control over the digital assets in your exchange because the platform holds users' private keys. That means if the exchange is facing operational problems and withdrawals are suspended, you may not have access to your assets. Also, the crypto on an exchange account may be susceptible to hacker attacks and may have rights to your assets in case of bankruptcy.
Use a cold wallet for long-term storage
Cold wallets are offline devices. Hence, they represent one of the most secure ways to store crypto assets. Therefore, you may use them to store your crypto holdings long-term.
Alternative Crypto Investment Options
Besides buying crypto directly, you may consider the alternative crypto investment options below. Keep in mind, though, that while these investment products will provide you with exposure to crypto, they are not the same as owning actual cryptocurrency.
Crypto CFDs
A crypto contract for difference (CFD) is a contract between a trader and a broker. The trader doesn't own the cryptocurrency in question. Rather, they will earn money from the digital asset's price movements by speculating whether it will rise or drop.
If they predict correctly, they make a profit. However, they will make a loss if their prediction is wrong. This means they will pay the broker the difference (the change in asset value) and any fees demanded by the broker for the service provided. Plus500, eToro, and AvaTrade, for example, offer crypto CFD trading.
Crypto ETPs/ETNs
Crypto exchange-traded products (ETPs), which include exchange-traded notes (ETN) and index tracker certificates, are investment vehicles that trade on securities exchanges and track the price of an underlying crypto asset.
Crypto ETPs are often 100% "physically" backed (secured) by one or more crypto assets, typically secured in cold storage. Crypto ETPs are particularly popular on European securities exchanges.
Shares in Crypto Companies
Finally, you can also get indirect exposure to the crypto market by purchasing shares in publicly-traded companies that offer crypto services or have added crypto assets to their balance sheets.
Below are some examples:
PayPal (NASDAQ:PYPL): PayPal allows US users to buy, sell, and transfer BTC, BCH, LTC, and ETH.
MicroStrategy (NASDAQ:MSTR): MicroStrategy is one of the biggest corporate buyers of bitcoin. As of June 28, 2022, the publicly-traded company owned 129,699 BTC. MicroStrategy is reportedly selling $500 million more in stock and may use the proceeds to purchase more crypto.
Coinbase (NASDAQ:COIN): Coinbase, a popular crypto exchange, went public in 2021. The platform allows users to buy, sell, transfer, and store a wide range of digital assets.
FAQs
Which cryptocurrency is best to invest in for beginners?
Beginners will generally gravitate towards bitcoin and ether, the most established cryptocurrencies in terms of widespread adoption, community size, and market capitalization. However, you should always do your own research before investing in any cryptocurrency, even if it appears to be "safe" because "everyone" is investing in it.
Are cryptocurrencies a good investment?
It depends on an investor's definition of "a good investment," which may be dictated by the investment amount, how and when it was invested, and risk tolerance. In general, crypto assets are high-risk investments that experience substantial bull and bear markets. If you – as an investor – have the stomach for that, then crypto may be for you. But if you prefer steady but relatively to returns, you may find better-suited investments in the traditional financial markets.
What is the minimum amount to invest in bitcoin?
Technically, you can invest as little as $1 because one bitcoin can be broken down into 100 million satoshis. However, most exchanges have minimums, typically $10 or $20 per trade. CashApp, in the US, however, allows you to buy bitcoin starting from $1.