How to Use Koinex Loop for Buying or Selling Bitcoins in India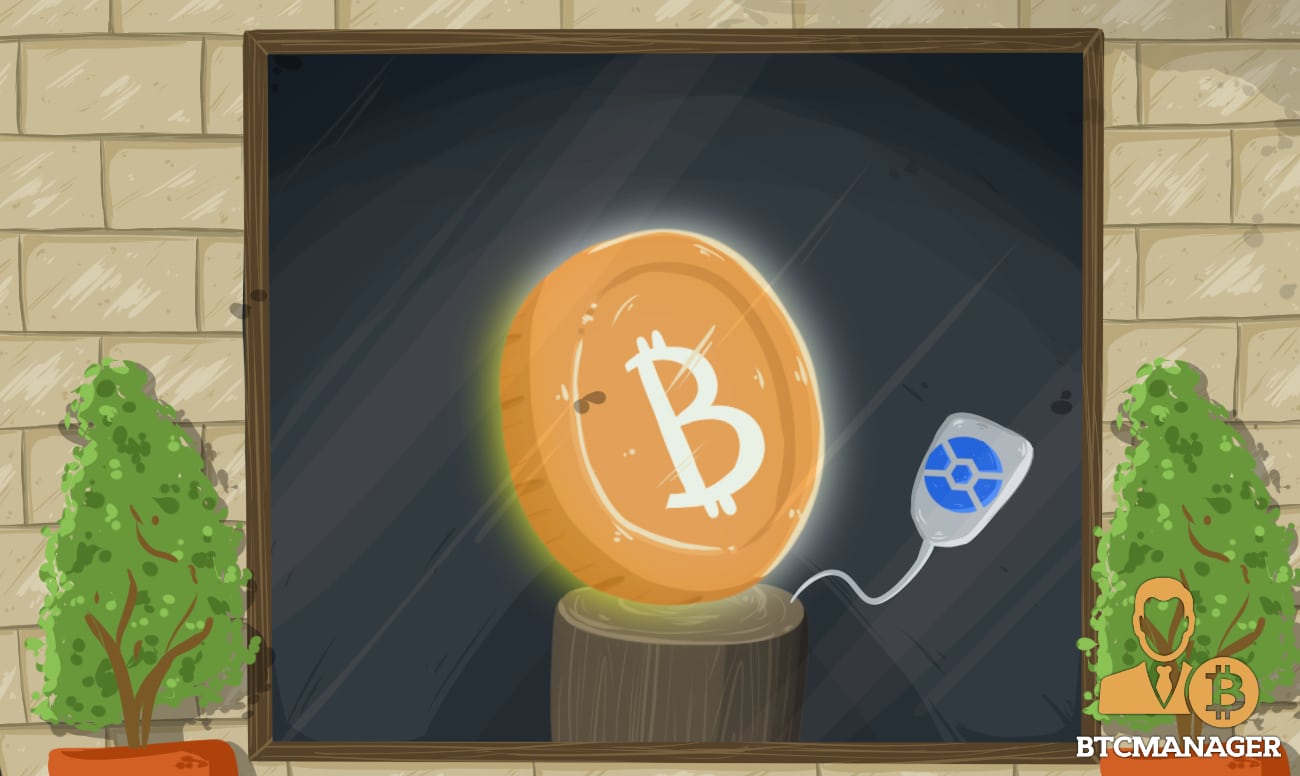 Koinex Loop is a p2p token transaction network by Koinex, one of India's leading exchanges. After the enforcement of RBI's directive for banks to not engage with cryptocurrency firms, Indian users desperately needed more options for buying and selling cryptocurrencies. Loop comes to the rescue and is branded as a peer-to-peer trading facilitator.
To begin using Loop, users must have a Koinex account. No new account or 2FA or re-verification is needed as Koinex credentials also work with Loop. Currently, Loop supports the buying and selling of bitcoin, ether, and, ripple's native token, XRP against INR.
Why Loop?
There are a few advantages of using Loop:
Trusted Roots: Loop is a Koinex offering, which is one of India's most reputed exchanges. They have a solid development team and ambitious plans.
Better UI: Loop offers a much better UI than

Localbitcoins

. It's more accessible to use and easily navigable for users who have used Koinex before.
More coins: Unlike Localbitcoins or

LocalEthereum

, Loop offers trades in the top three cryptocurrencies as of now: bitcoin, ether, and ripple.
No fees: Though this may not be the case in the future, at current Loop is not taking any fees or commission for facilitating trades.
Better Prices: On anecdotal evidence, it was observed that Loop selling prices are more competitive than Localbitcoins and LocalEthereum. Sample price data has been added below for bitcoin and ether taken at LocalEthereum, Localbitcoins, and Koinex Loop.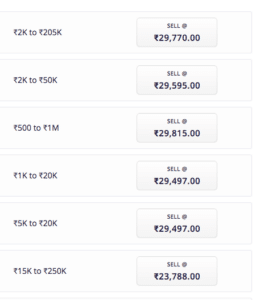 Ether Selling Price Comparison. Loop vs. Localethereum. Loop wins.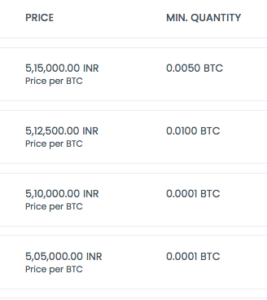 Bitcoin Selling Price Comparison. Loop vs. Localethereum. Loop wins.
What Is a p2p trade?
If you already know what a p2p trade is, you can skip this section. The abbreviation means "peer-to-peer" and occurs directly between two parties. The protocol was popularized by BitTorrent which allows users to share the file directly with each other.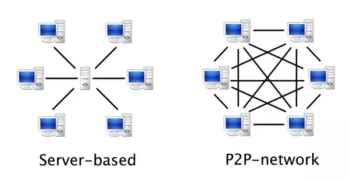 (Source: Quora)
The diagram above shows two popular models. The first represents a server-based or server-client model where a server acts as a central node and provides data to other nodes in the network. In a p2p Network, one in which all nodes directly communicate with each other, none of the nodes are more or less privileged than the others.
A server-based model is also at risk to a single point of failure, where if the server goes down, the whole network fails to communicate with the other nodes. In a p2p model, if any node goes down, the system can continue to operate.
Bitcoin is a p2p currency, which effectively leads to decentralization. As decentralized exchanges (DEX) and p2p exchanges become popular, cryptocurrencies become more decentralized. In a way, RBI's decision is helping Indian enthusiasts and traders adopt better and more advanced techniques of trading in digital currency. According to Investopedia:
"A peer-to-peer (P2P) economy is a decentralized model whereby two individuals interact to buy or sell goods and services directly with each other, without an intermediary third-party, or without the use of a company of business. The buyer and the seller transact directly with each other. Because of this, the producer owns both their tools (or means of production) and their finished product."
Making your First Loop Trade
This guide covers how to create a listing and selling your first cryptocurrency on Loop by making a listing. Loop allows users to either create listings (similar to advertisements) for buying or selling crypto or contact listing posters and initiate trades directly with them. You are more likely to get a better price if you post a listing and have sufficient time.
Make an Account on Koinex, Verify the Account: Users must have a verified Koinex account to initiate a trade on Loop. If you don't have an account on Koinex, make an account and finish the KYC formalities. (Note: Koinex is only suitable for Indian users). You will also have to choose a username on Loop which is public. As such, it's suggested to select a username which doesn't reveal your real name.
Load your Wallet: Note that if a user wants to sell cryptocurrencies on Loop, they must first deposit it to a Koinex wallet. Users cannot create a sell offer listing if they don't have sufficient digital funds in their Koinex wallet. Get your deposit addresses on the Koin Wallet Page.
Understand Collateralized Trading: Koinex has introduced a new feature of putting down collateral against a listing. Collateralized trades show a green tick on the listings page and hence are more likely to be perceived as authentic. By staking collateral, users deposit 25 percent of the worth of the trade as a security in case of a dispute. If a deal occurs without any dispute, the collateral is returned to the user who pledged it. In case of a dispute in a collateralized trade, the dispute resolution team at Koinex will resolve the dispute in favor of either party. The guilty party will face deductions against the collateral while the party deemed genuine will not.
Create a Listing on Loop: Creating a listing is easy. A listing is effectively public and gives the community an opportunity to contact users and initiate a trade request. If a user is creating a sell-type listing, they must add payment details like UPI/Bank NEFT/IMPS, etc. and specify which payment mode(s) they are accepting at the time of creating the listing.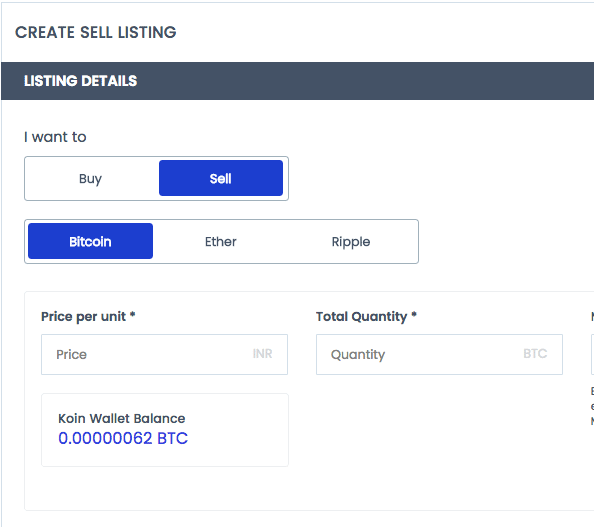 Request-Approval Stage: Once a user has created a listing, they will begin receiving "requests" from people with whom to transact. Request notifications will also be shared via email and SMS to the registered mobile number. The listing creator has the option to either accept or reject a request based on their discretion. If a listee who wishes to sell their crypto approves a request, their payment details will be exposed to the buyer.
It should be noted that the user making the request can cancel the trade after listee approving the trade. This effectively exposes your payment details to a user who did not buy your coins. Critics have noted that Koinex should impose some penalty on users for frivolously opening trades.
Payment Stage: The buyer will have up to three hours to make the payment and report payment status to Koinex. If the buyer fails to report the payment, the trade is canceled. Once the seller accepts the trade, the crypto is locked into the escrow account and is only released when the seller confirms the receipt of the payment. It's favorable in the interest of the community that the platform does not support card transactions as they are riskier and prone to chargebacks.
Transaction Complete Stage: Once the seller confirms the receipt of the payment, they can close the transaction and allow Koinex to release the crypto from escrow to the buyer's account. Loop also boasts a feedback mechanism where both parties can leave a feedback smiley for each other. This helps establish trust amongst each party since these feedbacks are public.
Conclusion
Loop is a young product has a long way to go. Nonetheless, it looks very promising, and BTCManager encourages such initiatives. Koinex has the opportunity to leverage their vast Indian user base and promote crypto trading in India via means of Loop.