New Jersey: Rutgers Business School Offering Blockchain Courses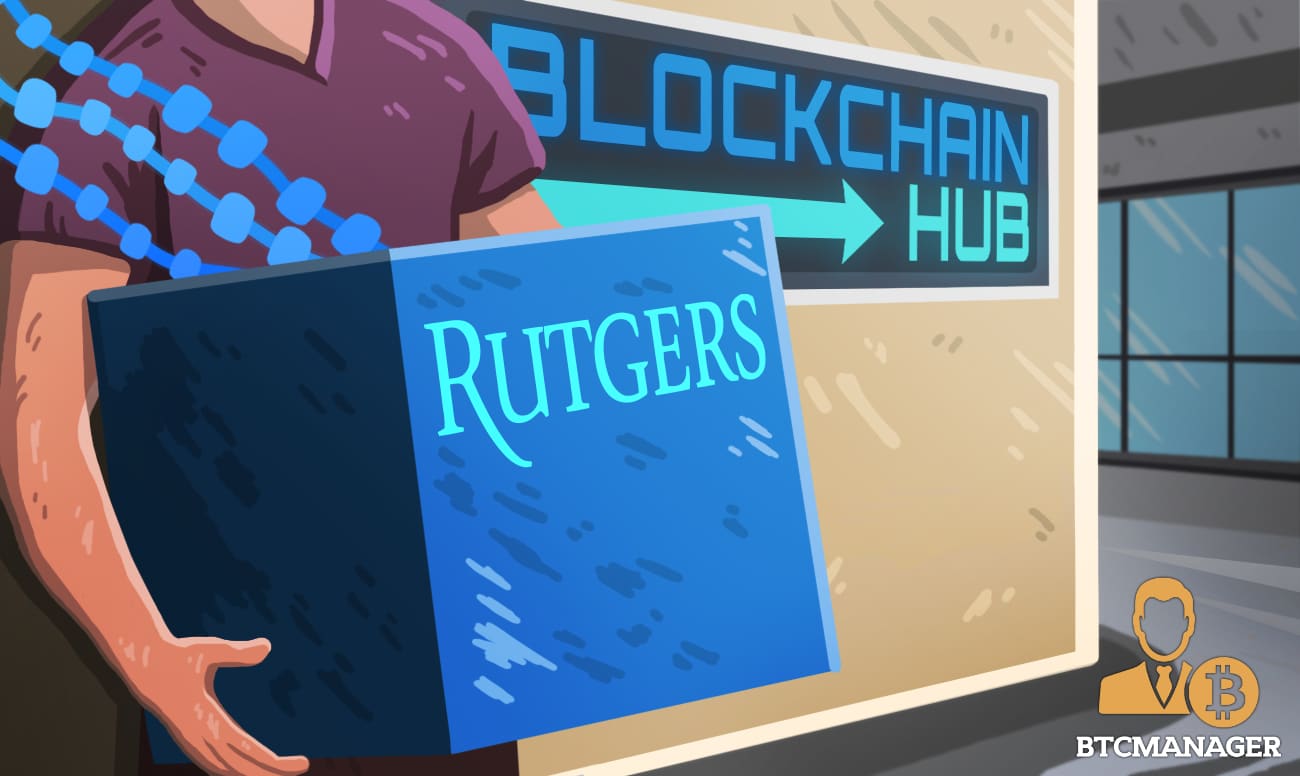 Rutgers Business School, a 90-year old United States-based institution of higher learning, has launched its Blockchain Hub. It is a student-run initiative aimed at educating and training students on distributed ledger technology (DLT) courses at its Livingston campus, according to a report by local media outlet Daily Targum, May 13, 2019.
RBS Blockchain Push
Rutgers Business School (RBS) has unveiled a new forward-thinking initiative dubbed "Blockchain Hub", which is a student-run platform aimed at getting the students to understand the workings of the revolutionary blockchain technology.
Reportedly, one of the objectives of the RBS Blockchain Hub is to promote collaboration between undergraduates, graduates and Ph.D. students.
Specifically, Ph.D. students will teach other students the basics of blockchain technology via bi-weekly workshops, while board members of the Blockchain Hub will be responsible for conducting break-out sessions focused on exploring specific areas in the blockchain space.
Commenting on the initiative, Christain Burren, a Rutgers Business School Junior and current president of Blockchain Hub, reiterated that the bitcoin price moonshot of 2017 got him interested in knowing more about the underlying blockchain technology.
"After seeing so many people who didn't know anything about tech making ludicrous amounts of money off of this, I knew something had to be here. From reading about Bitcoin I came across the word "blockchain" quite a lot, as it is the technology that powers the Bitcoin network,"

Making it Work
In a bid to make the blockchain program as robust as possible, Burren plans to provide students with guest speakers, organize blockchain hackathons and provide interested students with free tickets to DLT-themed conferences such as the MIT Bitcoin Expo and BEN NYC Mastermind Dinner.
Importantly, the team has hinted that Blockchain Hub has also joined the Blockchain Education Network, an international nonprofit that claims to be focused on establishing a robust network of student organizations for blockchain technology education, innovation, and development.
At a time when distributed ledger technology is slowly gaining traction in numerous spheres of the global economy including supply chain, trade finance and more, Won Gyun No, an assistant professor in the Department of Accounting and Information Systems, firmly believes that Blockchain Hub will not only enable students to learn the basics of the nascent technology but also help them understand the impact of DLT on business processes.
"Blockchain is where businesses are headed. By offering DLT education at Rutgers Business School, we are preparing the next generation of business moguls, computer scientists, engineers and economists who will revolutionize the world with blockchain technology."
The Blockchain Hub will officially begin operations in the Fall 2019 and the school hopes to attract more prospective students with the program. It's worth noting that Rutgers Business School is not the first university to offer blockchain courses. 
Earlier in February 2019, BTCManager informed that the University of Geneva had launched a three-module developer course on NEO, Hashgraph and Ethereum blockchains.