What is BitShares and is it a Good Investment?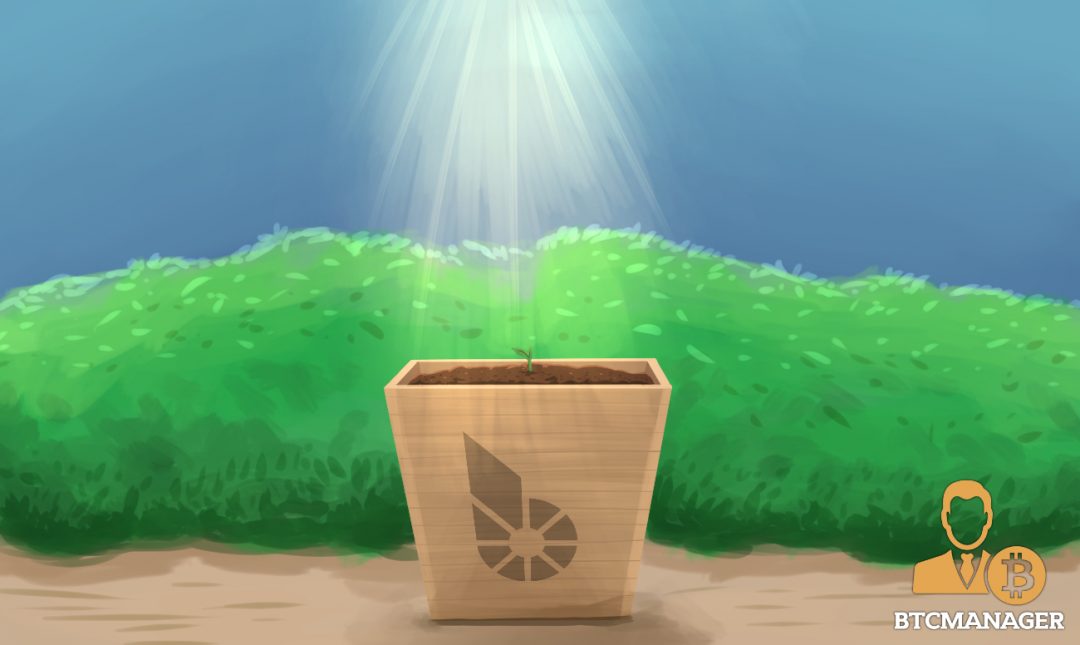 The recent exuberant rally in the cryptocurrency market has brought altcoins such as ether, litecoin, and ripple into the limelight. However, there are dozens of other promising digital currencies and assets that have not only gained in substantial value in the last six months but have the potential to continue to do so over the years to come. One of these digital tokens is bitshares (BTS).
In this guide, you will learn what the BitShares Project is and whether its native cryptocurrency, bitshares (BTS), could potentially make a good investment or not.
What is BitShares?
BitShares leverages blockchain technology to create "free market solutions by leveraging the power of globally decentralized consensus and decision making." According to its founder, Daniel Larimer, however, it is more than that. In a blog post, Larimer explains that BitShares is a software, a network, a ledger, a bank, an exchange, and a currency.
BitShares is a software that provides "a distributed multi-user database with update permissions managed by a predefined set of rules as well as public key cryptography."
BitShares is also a decentralized network run by users around the world, which keep their databases synchronized as per the rules defined by the BitShares software. This allows the BitShares network to run as long as there are at least two participants in the network communicating with each other over the Internet.
Finally, a distributed ledger that records all transactions that take place on the BitShares blockchain, and it is the company behind the BitShares project.
Larimer also explains the analogy of a bank as it can fulfill the role of a bank by maintaining a distributed ledger that tracks debt collateralized by other assets. In the case of BitShares, dollar denominated debt is collateralized by BitShares' cryptocurrency BTS. "This dollar denominated debt is a BitAsset known as BitUSD. BitShares supports any number of BitAssets including BitGold, BitSilver, BitOil, etc. Whereas normal banks practice the unsustainable business of fractional reserve banking, BitShares uses at least 200 percent reserve and is often over 300 percent reserve. Whereas normal banks use illiquid assets to back (collateralize) debt payable on demand, BitShares uses highly liquid BTS as collateral."
Despite its broad definition and multi-faceted features, BitShares is most known for being a decentralized exchange for "smart assets" that are backed by BitShares' cryptocurrency and can be pegged against traditional assets such as the USD or gold.
The smart assets platform also allows for the creation of user-issued assets (UIA) so anyone can create digital assets on the BitShares blockchain. These digital assets can be specified to be used for a wide variety of things including crowdfunding with equity, for property rights, or as tickets for events.
BitShares' Blockchain and Cryptocurrency
BitShares' native cryptocurrency is also called bitshares and carries the ticket BTS. It is currently in the top 20 largest digital assets and has a market capitalization of around $400 million.
The BitShares blockchain uses a Delegated Proof-of-Stake consensus mechanism, which means that voting on consensus issues can be done democratically by stakeholders. "All network parameters, from fee schedules to block intervals and transaction sizes, can be tuned via elected delegates," the company states on its website. There are 101 elected delegates in the BitShares network who secure the network and, therefore, receive transaction fees as rewards. DPoS allows for ten transactions per second, making the BitShares network one of the fastest in the industry.
New bitshares are created in each block, and the maximum number of new shares per block decreases over time as it is the case with Bitcoin. New shares are given to BitShares' workers who have been elected by the shareholders to run the company.
The current circulating supply of bitshares is just under 2.6 billion BTS, and there is a 1 billion BTS reserve fund held by BitShares. The BitShares reserve pool is used to pay workers and receives an income from transaction fees. The total supply of BTS will not exceed 3.6 billion.
Since its launch in October 2014, bitshares' price was trading in the range from below one cent to under 4 cents and did not bring significant gains for investors. However, when the digital assets rally of spring 2017 started, the value of bitshares increased substantially along with the rest of the altcoin market to peak at its all-time high of $0.45 on June 10. At the time of writing this article, the value of bitshares stood at $0.15 per coin.
The weekly chart for BTS-BTC on the Bittrex exchange is shown below. For the week beginning July 31, BTS-BTC hit a fresh low at 0.00003977 and a bullish Doji candlestick was formed, suggesting that the downward trend may be over. A fractal buy level will form at 0.00003977; as long as the price of BitShares remains above this level until August 21. Once confirmed, we look to buy BTS-BTC, as the base line (red) indicates equilibrium at 0.00008690. Moreover, we see that the Ichimoku cloud remains green in color and the price remains above the cloud, suggesting the long-term uptrend is intact. The green part of the cloud indicates a long-term equilibrium zone around 0.00008600-0.00009400 for early 2018, suggesting BTS-BTC will revisit this area over the long run.
However, a weekly close below 0.00004530 will point to further losses and suggest that a test of the support provided by the Ichimoku cloud 0.00001300 to 0.0000700 may occur. The altcoin's volume is also an attractive factor for investors, as it enjoys high interest from crypto traders and speculators, regularly in the top ten cryptoassets according to daily volume.
BitShares Crowdsales
According to Smith&Crown, BitShares ran two crowdsale campaigns to fund the development of its platform, one using protoshares and one using angelshares.
Protoshares was a new cryptocurrency that used Proof of Work and was sold with the promise to give token holders a share of future products created by Invictus Innovation, the predecessor company of BitShares. The second fundraising took place in 2014 and was in the form of donations in bitcoin and protoshares to Invictus Innovation. During the crowdsale, the company managed to raise between $7 million to $15 million in exchange for angelshares to further its development.
Protoshares (PTS) later turned into the cryptocurrency bitshares (BTS) while angelshares holders were also able to claim their bitshares. Both protoshares and angelshares now no longer exist.
Should You Invest in BitShares?
Like with most cryptocurrency projects, the investment story for bitshares focuses on the success or failure of its platform. BitShares has been around since 2014 developing its platform that allows users to digitize "real world" assets and trade them on the blockchain in a decentralized manner. If the digitization of traditional assets and securities becomes industry standard in the financial industry and if BitShares manages to become the go-to platform for this, then the value of bitshares (BTS) will skyrocket.
An emerging platform of interest is the OpenLedger Decentralized Conglomerate, the world's first blockchain powered conglomerate, which is based on BitShares technology. OpenLedger hosts several projects, such as GetGame, eDEV.one, and Apptrade; GetGame is based on game-related ideas with a focus on VR, AR and blockchain-based creations, while eDEV.one is a freelancing platform based on blockchain technology.
Having said that, the competition from established international exchanges who are working on a similar blockchain-based solution could become a threat to BitShares success story. There are also other competitors in the blockchain space who are working on similar solutions such as the Waves platform, which has gained substantial momentum in the past six to twelve months and is positioning itself as a tough competitor for BitShares. If BitShares does not manage to outcompete other market participants, then it will be unlikely for its native cryptocurrency to "go to the moon."