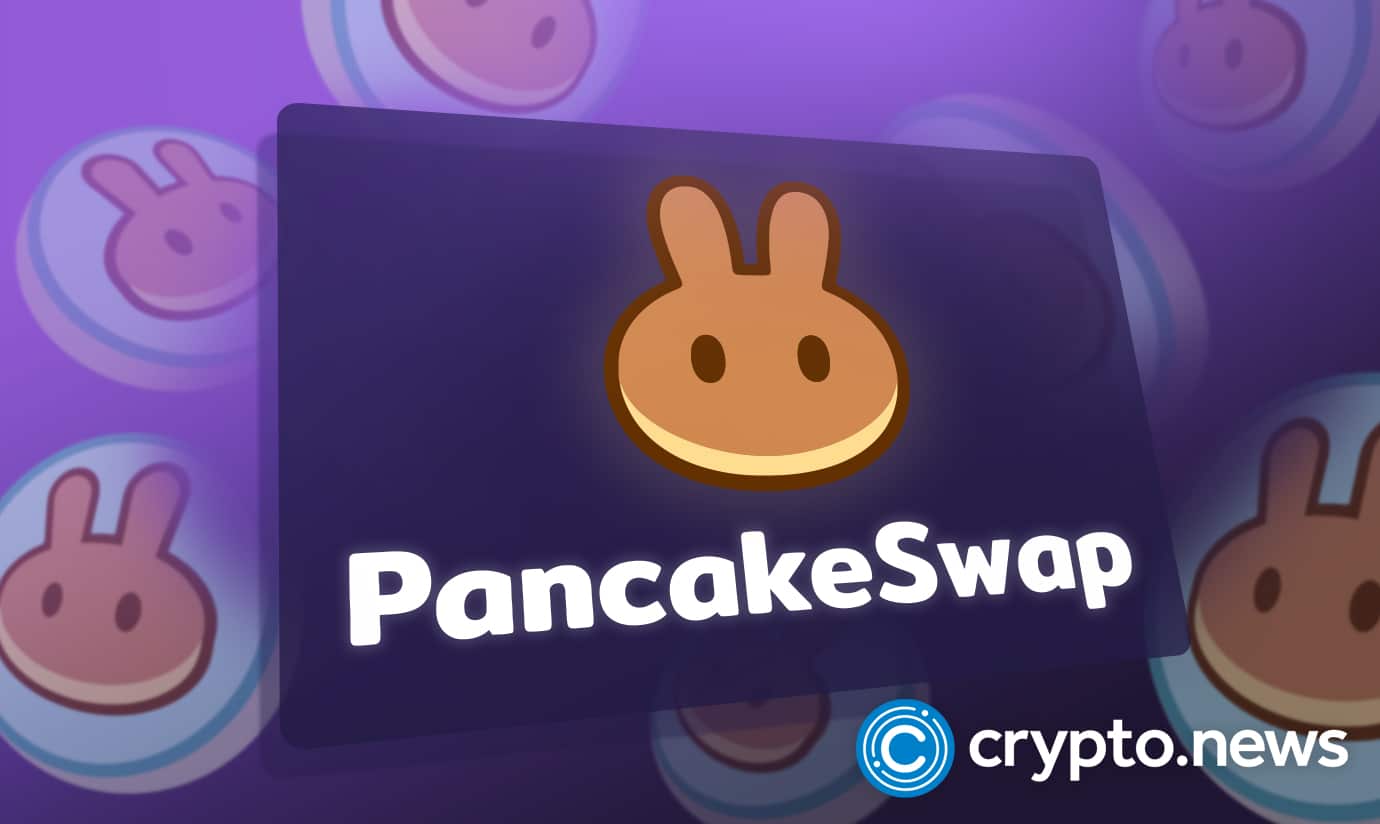 If you are a stickler for details, you must have noticed that the most appealing feature of cryptocurrencies is their seamless nature to bypass cross-border restrictions, thus making them the best financial instruments for online payments. But still, due to the complexity of blockchain technology, transacting in crypto has been a tough nut to crack. And this is where the founders of Pancakeswap derived the original idea of launching the platform.
The Struggle for the Interested Crypto Investors
After seeing the folks in the crypto space and the enthusiastic newcomers struggle to use (buy, sell and hodle) cryptocurrencies, the Pancakeswap dev team came to a consensus to create an easy-to-use platform that made investing in cryptos an easy peasy process.
In a nutshell, PancakeSwap is a decentralized exchange (DEX) operating on the Binance Smart Chain (BSC) blockchain network designed to be a simple, straightforward and convenient medium for trading BEP-20 tokens.
How Does PancakeSwap Work?
PancakeSwap's creators sought to create a global network where anybody can swap fiat-crypto or crypto-crypto without subjecting users to bizarre procedures commonly present in centralized exchanges. The platform is built on an automated market maker (AMM) system whose transaction process dont need an order book nor relies on an intermediary to facilitate a trade. That's where liquidity pools come in.
Liquidity pools refer to funds contributed by investors (liquidity providers) via smart contracts for the purpose of necessitating swap transactions for traders. Rather than buyers waiting to be matched with sellers and vice versa, traders drain liquidity from the pools. In context, Pancakeswap users deposit tokens they wish to swap on a liquidity pool and immediately receive an equivalent value of tokens of their choice.
On that rationale, the Pancakeswap ecosystem not only encompasses the dev team and traders; it also allows users who want to take up the role of liquidity providers (LP). Once they have invested, liquidity providers become eligible to earn trading fee rewards from transactions made in their pools.
Getting Started With Pancake Swap
Creating a BNB-Compatible Wallet
Before using the PancakeSwap platform, you'll need to create a wallet compatible with the Binance Smart Chain.
Some of the popular BNB Chain-compatible wallets include; the Binance Chain Wallet, Trust Wallet, WalletConnect, and Coinbase Wallet.
You can also use MetaMask, though you'll need to configure it to work with decentralized apps (DApps) on the Binance Chain like PancakeSwap. This can be done by going to the MetaMask settings menu, locating the "Networks option" in the top right corner of the page, and clicking "Add Network." After that, you'll be taken to a page where you can enter the information requested. After doing this, your MetaMask wallet will be effectively connected to the Binance Smart Chain mainnet.
Creating a Binance Chain Account
After creating your wallet, you'll need to have an account on the Binance Chain to use any decentralized applications hosted on the platform.
Creating an account on the Binance chain platform is straightforward. Upon entering the website, a pop-up will appear, prompting you to decide if you want to sign up or log in. Select "Sign Up." On the lower-left edge of the screen, there is a button to create an account. Click the button. Complete all the required fields, select a strong password, and click "Create Account." Afterwards, return to the Binance homepage and click on the orange box in the upper-right corner. This link will take you to the Binance Chain dashboard. On the dashboard, click the tab labelled "Deposits and Withdrawals." A list of wallets will be displayed from which you can choose the wallet you wish to use.
Once you've created an account, you'll need to deposit funds in your wallet to create liquidity. To do this, click on the "Deposit" icon on the dashboard and enter the amount you want to deposit. After entering the desired sum, click the "Send" button and wait until the transaction has been completed.
Adding Liquidity to PancakeSwap
To add liquidity to a pool, connect your wallet to PancakeSwap by clicking "Connect Wallet" in the upper-right corner of the PancakeSwap homepage.
Once your crypto wallet is connected, select the "Liquidity" tab from the "Trade" menu. Then hit the "Add Liquidity" button on the "Liquidity" page and pick the token pair you want to deposit. You will be required to deposit both tokens at a set ratio into the liquidity pool. Then, you'll get LP tokens representing your share of the money put into the chosen pool.
Earning Money on PancakeSwap
There are many different ways to earn revenue on Pancakeswap:
Yield Farming
Once you get your LP tokens, you can deposit them in a yield farm to earn CAKE, which is PancakeSwap's native token.
Yield farms are basically LP staking pools that let you make more money on your investments over time.
The steps to farming on PancakeSwap are outlined below:
Click the "Earn" menu on the PancakeSwap homepage and select the "Farms" option to access the pages where available farms are listed.
Check through the farm list to find one suitable for the LP tokens you have. It is also a good idea to consider the annual percentage rate (APR) offered to stakeholders.
After you've decided on a yield farm, hit the "Enable" tab and confirm the action in your crypto wallet. The "Enable" tab will then read "Stake LP." The "Stake LP" tab will redirect you to a page where you can enter the amount of LP tokens you will stake.
When you click the "Confirm" button, your wallet will ask you to confirm the transaction, after which you can view your staked LP balance, which shows how much funds you have on the farm.
By clicking "Harvest," you can get your earnings and any LP tokens you have invested in a liquidity pool at any time.
Staking
You can also earn additional tokens by staking your CAKE in Syrup pools. To do so, select "Pools" from the "Earn" menu on the PancakeSwap dashboard. Here you will find all the available pools, their annual percentage yield (APY), and the total amount staked in each.
After choosing a liquidity pool, click the "Enable" tab to activate CAKE staking on your wallet, add the number of CAKE tokens you will stake, and hit "Confirm."
Once the CAKE token has been staked, you will start earning rewards passively. If you want to cash out your rewards, hit the "Harvest" button. Depending on your chosen pool, your earnings can be collected automatically and put back into the same staking pool or deposited into your crypto wallet.
Lottery
PancakeSwap is unique among decentralized exchanges in that it also includes a lottery feature, allowing token holders to purchase lottery tickets and potentially win a large pot of CAKE tokens.
When you purchase a lottery ticket, the system will choose a random combination of numbers. If your combination matches the winning ticket, you will be declared the winner of that lottery session and receive half of the entire lottery pool.
Players can also get rewarded if two or more digits on their lottery ticket match the numbers on the winning ticket. They must, however, be placed in the same order as the numbers on the winning ticket.
NFTs
PancakeSwap also includes a feature that allows you to buy a BNB Chain-based Bunny non-fungible token (NFT) which you can use as a profile photo.
You also have the opportunity to win and trade these NFTs by simply registering on the PancakeSwap app. Winners are randomly selected where they can either store the NFTs as collectibles or sell them for crypto tokens.
Advantages of Using PancakeSwap
The platform helps you avoid the congestion and high gas fees associated with other crypto exchanges.
It offers numerous opportunities for liquidity providers to make money, including staking, yield farming, lottery, NFT and crypto trading.
It has a substantial range of token pairs, which includes unique offerings not found on any other exchange.
The platform is compatible with most crypto wallets.
It speeds up transactions and makes a trading opportunity less likely to be missed.
Drawbacks of Using PancakeSwap
The risk of bugs and vulnerabilities on the platform's smart contracts means that you can lose your funds to hackers.
Conclusion
Ethereum may have started the decentralized finance (DeFi) phenomenon, but projects like PancakeSwap indicate that the wave of crypto innovations has started spreading to other chains. Currently, PancakeSwap is the largest AMM project on BSC, and it includes some novel features, such as lottery and NFT rewards, giving it an edge over other decentralized exchanges.
Also, with a closer look at its core, the advanced functionalities of the Binance Smart Chain have been instrumental in the development and growth of PancakeSwap. However, security remains the only concern in the network, and the alarming cases of users' funds' safety make it even more frightening to trust DeFi platforms.