What is Stratis (STRAT) and is it a Good Investment?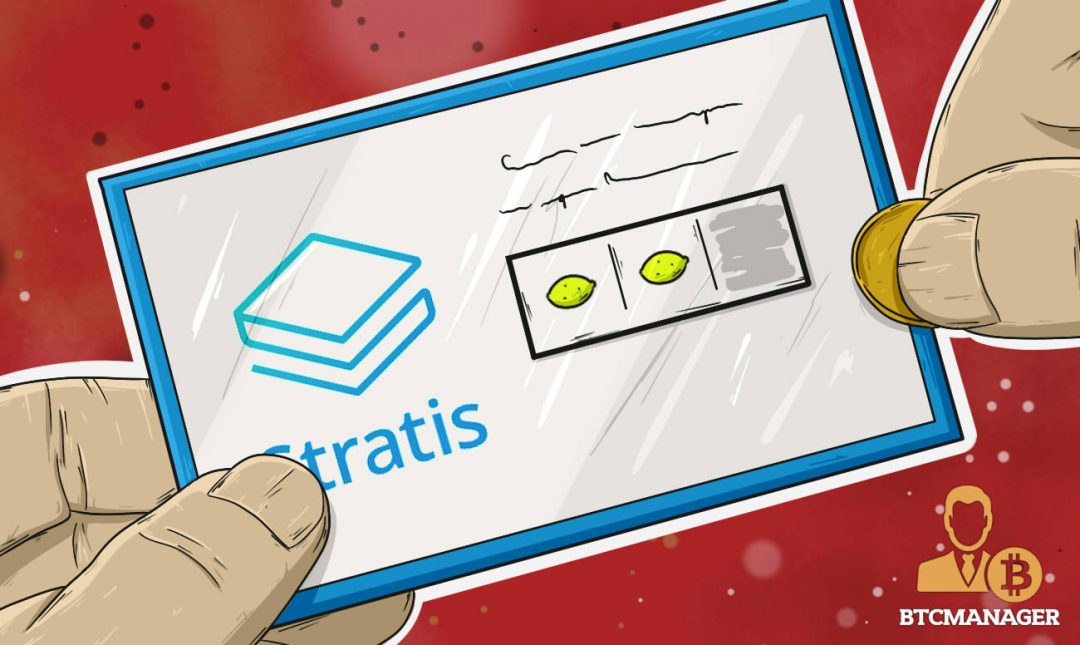 The impressive rally of bitcoin in the first half of 2017 helped to drive an even more exuberant rally in altcoins. One of the altcoins that has benefited from this has been the digital token stratis. In this article, you will be introduced to the Stratis project as well as its native cryptocurrency, the stratis token, from an investment point of view.
What is Stratis?
Stratis is a UK-based blockchain startup that offers a blockchain-as-a-service platform aimed at financial institutions and other corporations that want to create business solutions using distributed ledger technology.
Stratis' development platform nStratis allows companies to create customized blockchain applications using pure C# and the Microsoft .Net framework, which enables a simpler and faster development lifecycle for new blockchain solutions. Furthermore, corporations can create their own private blockchains (sidechains) using nStratis that can be accessed via APIs and lite clients. All private blockchains are secured on the main Stratis blockchain.
Notably, Stratis is developing tools primarily targeted at Microsoft products. Hence, it does not come as a surprise that Microsoft has added Stratis to their BaaS (Blockchain-as-Service) to its Azure cloud services, which provides functionality for companies to create blockchain applications.
The team behind Stratis is led by software developer Chris Trew, who founded the startup in 2016 and is composed of a range of experienced developers.
The Difference Between Stratis and Ethereum?
Both Stratis and Ethereum enable developers to build decentralized applications and smart contract solutions for enterprises. However, there are some notable differences in the two.
Firstly, the two platforms use different coding languages. Ethereum's native coding language is Solidity, while Stratis uses the common coding language C#. That makes it easier for programmers to develop solutions on Stratis as they are not required to learn a new programming language.
Secondly, Stratis allows for contracts to be facilitated on sidechains. On Ethereum, however, all contracts are executed on the main Ethereum blockchain, which clogs up the network at times.
Thirdly, Stratis uses a proof-of-stake consensus mechanism while Ethereum (still) uses proof-of-work. Ethereum founder Vitalik Buterin announced that Ethereum will switch to proof-of-stake further down the road but some questions whether it will be possible to make such a significant update to a blockchain that carries a market value of over $ 20 billion.
Gives the solutions that Stratis offers to some of Ethereum challenges (namely sidechains and proof-of-stake), the Stratis project and thereby, also, its cryptocurrency are well-positioned to potentially play a leading role in the blockchain industry in the future.
The Breeze Wallet and TumbeBit
In March 2017, Stratis announced a project called Breeze Wallet, which aims to leverage TumbeBit's anonymity features to create a wallet for bitcoin that addresses bitcoin's privacy issues.
As TumbleBit is a protocol layer for C# and .NET applications, Stratis has been able to integrate TumbleBit's payment anonymity features into its blockchain to enhance financial privacy for transactions on the main Stratis blockchain as well as its sidechains. This is an appealing feature for financial institutions for which transactional privacy is highly important for business and regulatory reasons.
The Stratis ICO
In July 2016 Stratis held its ICO where it managed to raise 948.15 BTC and distributed 84,000,000 stratis tokens at 0.00001129. At the time, this amounted to around $600,000.
While this number may seem small compared to the ICO craze of 2017 where multiple million dollar token sales have almost become the standard, the ICO was deemed a success and allowed Stratis to grow the company and develop its platform over the course of the last 11 months.
The Stratis Token (STRAT)
Stratis' digital token started to trade on August 12, 2016 and carries the ticker STRAT. The cryptocurrency is currently the top twelve largest digital currencies and has a market capitalization of around $500,000,000.  
The stratis token uses a proof-of-stake consensus mechanism, which means you can stake your stratis tokens to very transactions on the Stratis blockchain to receive new coins. This allows stratis holders to effectively earn interest on their coins, thanks to the cryptocurrency's PoS mechanism, which adds to your returns as an investor.
Interestingly, the coin distribution of stratis is fairly spread out compared to other coins, which means there are not a few whales that hold all the coins, which could be considered a potential risk for a cryptocurrency. In Stratis' wealth distribution there are currently around 6,000 wallets. The top ten addresses hold around 28 percent of total supply, while the top 100 wallets hold around 72 percent and the top 1000 hold around 97 percent. Compared to other altcoins, Stratis actually fares well in terms of wealth distribution but a wider wealth distribution would be desirable.
It also important to note that the Stratis blockchain is it SegWit implementation ready should the team decide to adopt this change in protocol in the future.
The two most liquid exchanges where you can buy and sell stratis are Poloniex and Bittrex.
Should You Invest in Stratis?
The investment case for Stratis is very similar to that of Ethereum, Ethereum Classic, and Lisk. The performance of Stratis as a project and as a digital token are dependent on how many developers and companies can be attracted to develop applications on its blockchain. While Ethereum is clearly leading the charge in the aspect, Stratis is starting to attract more companies to its blockchain-as-a-service platform and that is reflected in the market value of the stratis token.
The weekly price action below shows a high likelihood for strong gains for STRAT-BTC over the long term. Firstly, notice that the support provided by the base of the bullish Marubozu candlestick at 0.0014358 remains intact and a weekly close above this level by July 17 will validate a bullish outlook. Secondly, we see that sellers have tried to oush below this important support, but buyers have fought back, demonstrating weakness amongst bears in the market. Thirdly, notice that the conversion line (blue) has crossed above the base line (red) of the Ichimoku indicator, which suggests bullish momentum will begin to dominate in the weeks ahead. The conversion line indicates short-term equilibrium around 0.0027, much higher than the current price around 0.00155.
Risk averse traders could await confirmation by buying once there is a weekly close above the base line, that is above 0.0024.
The yellow rays indicate future resistance at the 50 percent level and open of the large red candlestick on the first week of trading on the Poloniex exchange, with 0.0061 providing the first area of selling interest.
The Stratis project has the right technological requirements and blockchain improvements it needs to establish itself as a go-to blockchain for businesses. It will be up to Stratis' team, however, to attract a significant number of financial institutions and corporations to its platform for Stratis to grow into a leading blockchain platform that can outcompete similar projects in this space. If Stratis manages to establish itself in that way then there is substantial upside for its digital token.