Libereum (Liber) Purchases Elche Football Club of Spain in Multi-Million Dollar Agreement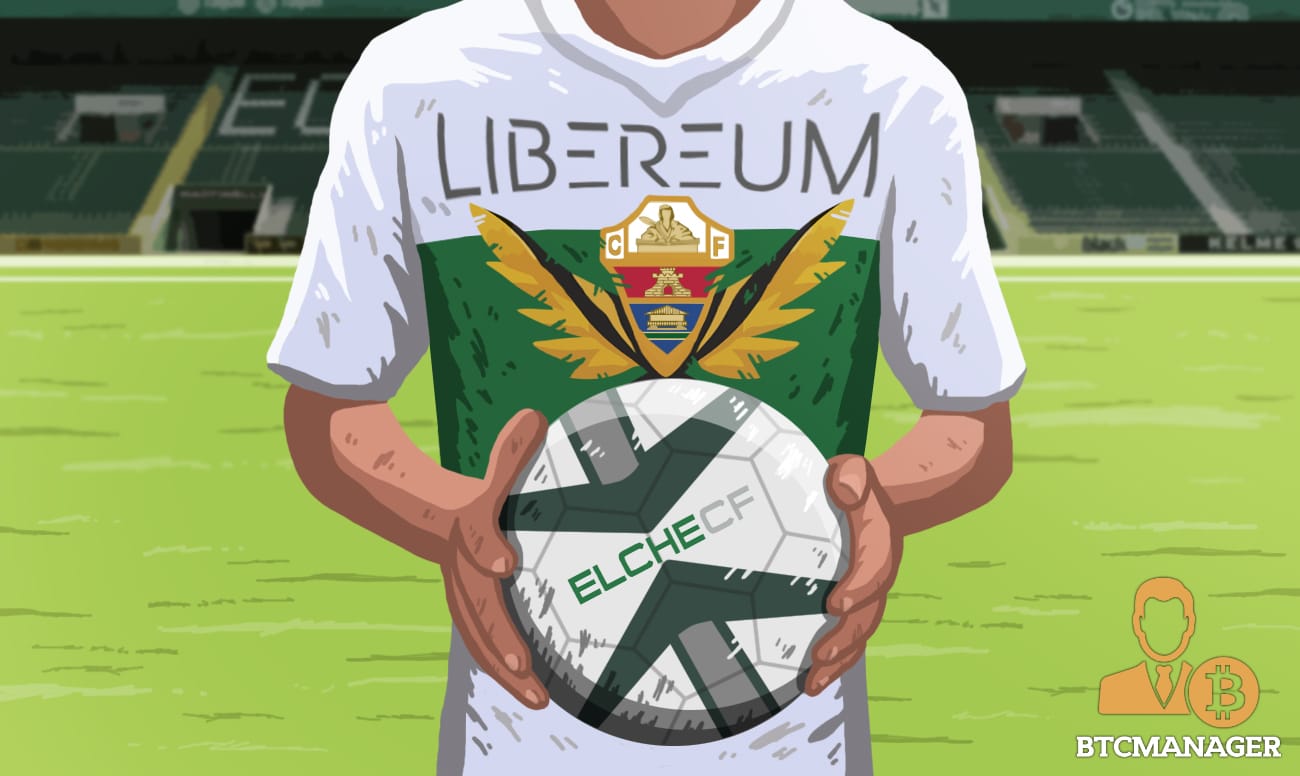 Libereum (Liber) a Dutch-based cryptocurrency startup that claims to be focused on revolutionizing the global sports industry with its native altcoin, has announced the acquisition of Spanish Segunda Division football club, Elche CF. The move makes up part of its long-term plans to put the liber token ahead of the cryptocurrency ecosystem, reported Finance Magnates on December 27, 2018.
Libereum Buys its First Football Club
Per sources close to the matter, Libereum has reached a formal agreement with the owners of Spanish second division football club for the purchase of the team for 80 million euros. Libereum has reportedly made a first part payment of 4.3 million euros ($4.9 million) as a bank guarantee.
Powered by the Ethereum blockchain, Libereum says it plans to make its liber token to rank among the top ten cryptoassets on the market within the first twelve months of acquiring their first football team.
Now that it has succeeded in purchasing its first football club, it remains to be seen whether Libereum's ambitions will come to fruition anytime soon, considering the current market conditions.
"Libereum is focused on becoming one of the top ten digital assets after we have gained ownership of the first football club and we will do everything within our power to succeed," declared the firm.
Importantly, the team has also hinted on its website that going forward; it plans to expand its operations to other sports, as well as other sectors of the economy once it conquers the world of soccer.
"After sports, we will move towards other interests and necessities of Liber adopters. Everything from internet service providers to energy suppliers will be bought by Libereum to boost demand."
Cryptos Revolutionizing the Sports World
Founded in 1923, Elche football club currently plays in the Spanish Segunda division, following its relegation from the Spanish top flight leagues due to unpaid tax debt. However, the Libereum team strongly believes it can turn around the dwindling fortunes of the club and send it back to the Spanish Primera Division after two to three football seasons.
Commenting on the development, the founder of Libereum, Cem Kumlar, reiterated that purchasing the club was a relatively easy process as Elche CF shares its vision of a crypto future. As such, Libereum will provide the football team with the funds needed to promote it to the Primera Division while also making Liber the official cryptocurrency of Elche football club.
It's worth noting that while blockchain technology and cryptocurrency is fast gaining traction in world finance, the sports world is also rapidly catching the crypto fever. Earlier in July 2018, BTCManager informed that the NBA franchise, the Sacramento Kings, was actively mining ether to support its local community.
In related news, BTCManager reported on September 1, 2018, that Quantocoin, a Gibraltar-based DLT firm, had purchased a 25 percent stake in Italy's Rimini F.C using cryptocurrency.