Litecoin Update: WikiLeaks, Lee Joins DMG Blockchain and Collaboration With TokenPay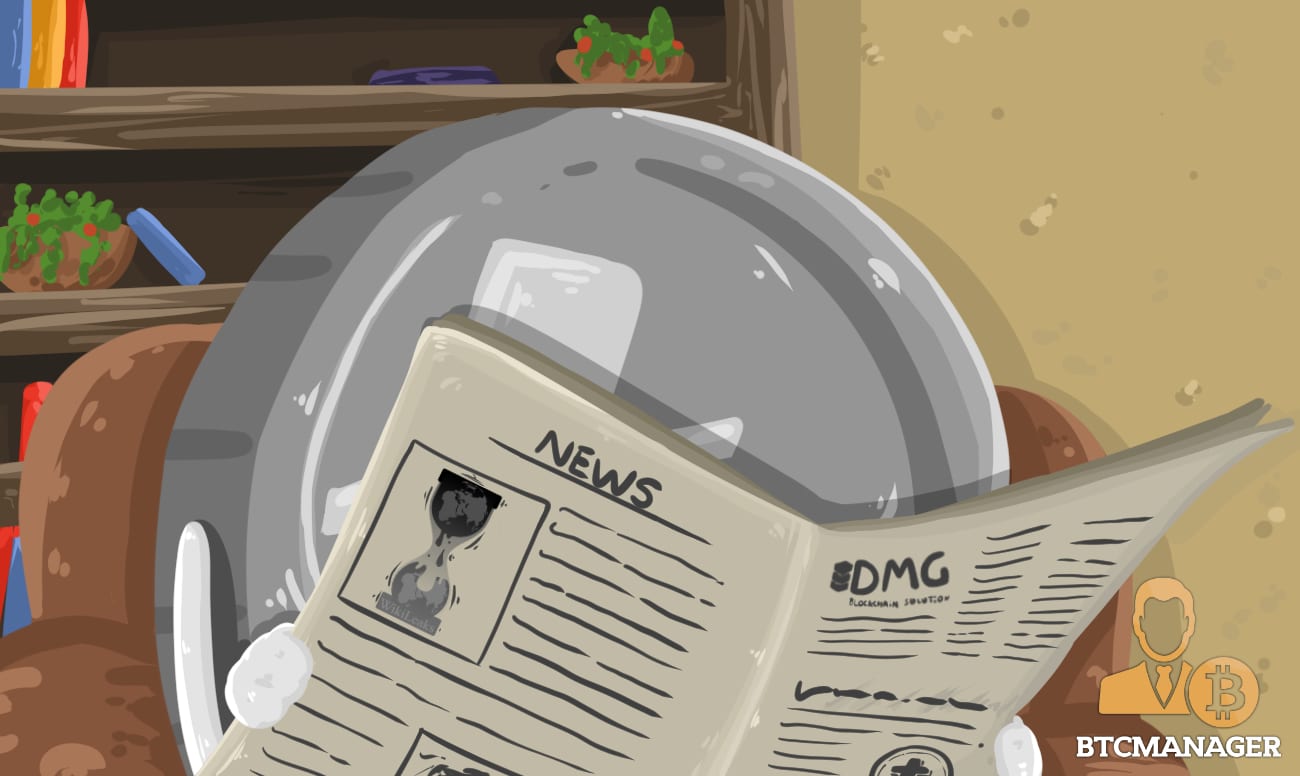 Since its creation in 2011, Litecoin has consistently been among the top cryptocurrencies regarding market capitalization as well as user adoption. In recent months, the Litecoin foundation, headed by its outspoken Litecoin creator Charlie Lee, has been working to boost merchant adoption of the popular digital currency.
WikiLeaks and Wirex Adoption
Independent media company WikiLeaks announced it would start accepting Litecoin (LTC) as a payment method on its online marketplace. The announcement comes after WikiLeaks has called for a boycott of popular cryptocurrency exchange Coinbase following the termination of its bitcoin merchant payment service for the media company.
WikiLeaks founder Julian Assange has long been a supporter of decentralized digital currencies due to their inherent privacy-supporting features. For a while, the WikiLeaks store has been accepting bitcoin. However, it recently announced it would also start accepting litecoin. This is as a result of the addition of a new cryptocurrency payments gateway called CoinPayments.
Evidently, the 'Pay With Litecoin' initiative is working well as UK-based fintech startup Wirex announced it would add litecoin support to its wallets. Until recently, the company has only been providing support for bitcoin users. Explaining the move, Wirex stated, "It's faster than Bitcoin, has lower blockchain fees and may become a global payment option available on dozens of big brand websites in coming months."
Charlie Lee Joins DMG Blockchain
DMG Blockchain Solutions is a company that provides Mining-as-a-Service (MaaS) solutions to its customers. It allows its customers to acquire a certain amount of funds as a payout for mining operations. To make this work, the customer buys a plan which will be proportional to his mining earnings.
DMG handles the logistics of the actual mining. The customer does not have to bother with the actualities of the mining process. Because the mining process requires attention to a number of details such as heat and electricity fees management, some members of the cryptocurrency community as turning to MaaS as an easy way to satisfy their mining needs.
The popular MaaS provider reported the addition of Litecoin's creator Charlie Lee to its advisory board. This comes as the company is preparing to add Litecoin to its roster of altcoins available for mining through its platform. Also, DMG is also planning to implement support for the Lightning Network, which will, in turn, allow for atomic swaps between bitcoin and litecoin.
This move is a nod towards the fact that litecoin is better suited for retail payments in comparison to bitcoin. Expressing his thoughts on the move, Lee stated, "I am delighted to see DMG's interest in supporting LTC. I'm looking forward to advising both DMG's industrial mining and engineering teams as the company expands into the LTC ecosystem."
DMG believes the inclusion of Lee in its advisory board will help the company make informed decisions in its MaaS space as it pertains to Litecoin, as well as other altcoins. Dan Reitzik, the CEO of DMG Blockchain Solutions explained: "Next to bitcoin, our global Mining-as-a-Service (MaaS) customers are requesting litecoin mining services. Thus, as we prepare to expand our unique MaaS offering beyond bitcoin, we are fortunate to have Charlie Lee as both a shareholder and an advisor."
Lee has long been a well-respected figure within the crypto community, offering his opinions through a number of mediums. In his capacity as the head of the Litecoin Foundation, he is working to increase adoption of the altcoin. However, he has repeatedly expressed he believes collaboration within the cryptocurrency space will lead to increased growth and widespread adoption for the whole space.
Reitzik further added:
"As for Charlie, every employee in DMG Blockchain Solutions knows him by reputation, if not personally, and we are all excited to have his industry knowledge and his personal attention on DMG's strategy and development going forward."
Collaboration with TokenPay
Following back and forth conversations on Twitter, it is now being reported that Lee and the Litecoin Foundation are considering purchasing a bank in Europe as a joint effort with TokenPay.
The conversation between Lee and Derek Capo, the CEO of TokenPay, initially started out as a discussion of Pornhub's recent announcement that is would be accepting payments in Verge. It eventually culminated in a conversation regarding the direction of the crypto space.
Capo tweeted at Lee saying:
"No problem, so when do you want to talk about a REAL debit card solution? We are buying 9.9 percent of a bank in Munich with option to buy 90 percent. We have a whole ecosystem and plan in place. Let me know how we can work together. The battle between old and new world is just getting started."
He further added that this way a way to get governments and corporate educated about cryptocurrencies. "The key to making this all work is ecosystems, partnerships and constant communication with regulators. Buying a bank in Germany gets us a seat at regulator table, key to educating governments. As for $LTC we can add to our bank, debit card, gift cards, etc."
Lee responded with a directive to continue the conversation privately. Following the exchange, speculation grew, with some rumoring that the parties had signed an NDA to discuss the matter further. Days later, Lee has confirmed that the two parties are exploring if this is a viable option.
It remains to be seen if the purchase of the bank will materialize and if so, how it will affect the price action of litecoin. Moreover, it is likely to positively affect the greater cryptocurrency space if it does indeed happen.