Lithuania's Apex Bank taps Blockchain Technology for Digital Coin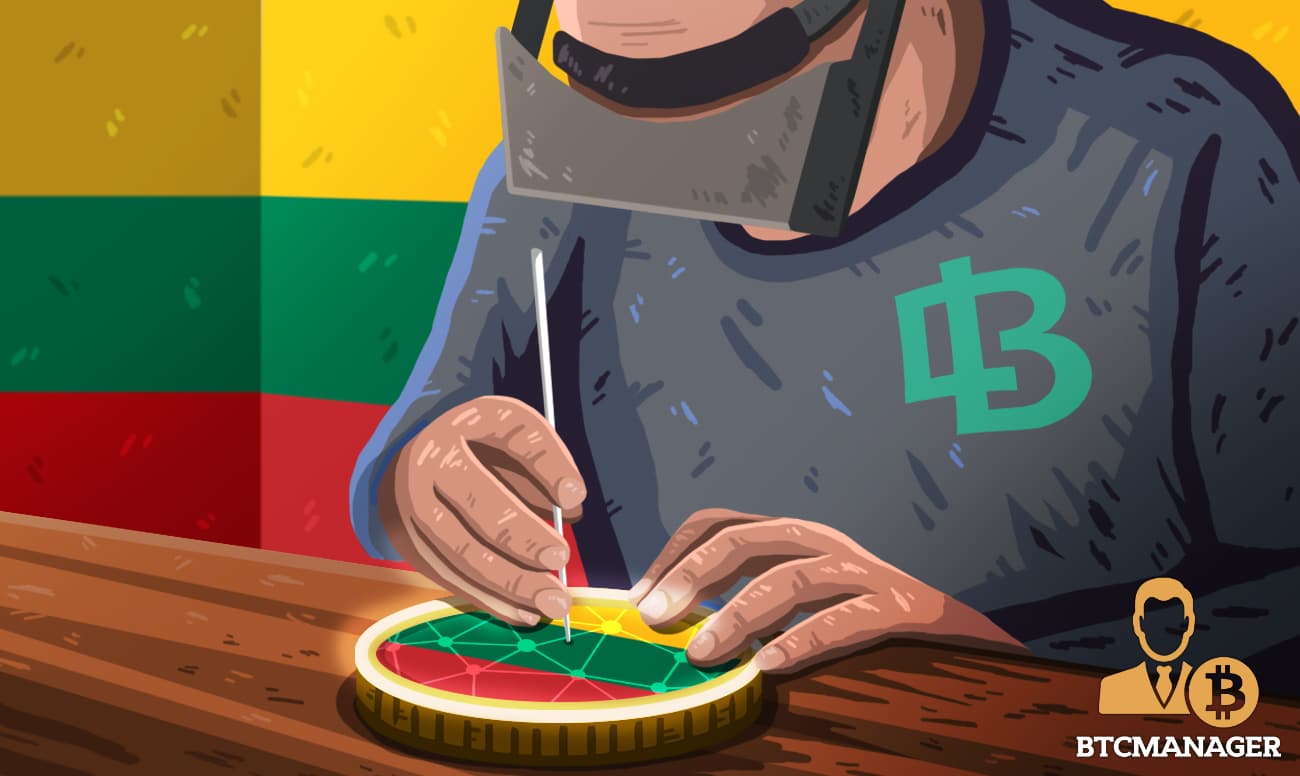 Bank of Lithuania (Lietuvos Bankas), the 97-year-old financial institution that functions as the nation's central bank, has announced plans to roll out a distributed ledger technology (DLT) powered digital collector coin dedicated to the country's past leaders who fought for its independence, according to a press release, December 9, 2019.
Lithuania Set to Launch Crypto-Collectible 
In a bid to recognize Lithuania's heroes who contributed immensely to the nation's independence from their colonial masters in 1918, the Bank of Lithuania is making active plans to launch a blockchain-based digital collector coin.
As stated in the press release, the coin, which is dedicated to Lithuania's February 1918 Act of Independence and its 20 signatories, will go live in the spring of 2020 and it the project is expected to lay a solid foundation for the creation of virtual currencies in the nation.
The central bank has hinted that it plans to issue a total of 24,000 collector tokens, with each of them featuring one of the 20 signatories of the Act of Independence and collectors will be able to collect the entire set.
Commenting on the project, Marius Jurgilas, Member of the Board of the Bank of Lithuania reiterated that:
"This innovative token will feature the signatories due to their significant role in Lithuania's history and contribution to the restoration of our independence. A handful of them could be called innovators of their time, as they created and brought progress to Lithuania."
Lithuania Aiming for the Moon
At a time when a good number of apex banks across the globe, including the People's Bank of China (PBoC), have started making plans to create their central bank digital currencies (CBDCs); Jurgilas firmly believes that Lithuania's digital collector coin project is a forward-thinking maneuver, as it marks the beginning of a new dawn in the history of the country's numismatics. 
What's more, the bank says the tokens will be divided into six categories by the signatories' areas of activity, with a total of 4,000 tokens allotted to each category.
In a bid to make the coin attractive to the youths and millennials, the bank says it will integrate "some elements of play" into the coin's purchasing process.
Notably, the bank has also stated that buyers of the digital coin will be provided with six randomly selected tokens and they'll only be able to redeem a physical silver coin when they have collected a token from each of the categories.
The physical silver coin will have a denomination of EUR 19.18, which represents Lithuania's independence day and the coin will look like a credit card, "depicting the Act of Independence and its signatories."
Interested buyers will be able to purchase and store the tokens on the Bank of Lithuania's e-shop.