UnionBank, WWF, Streamr Launch DLT-based Fish Traceability Pilot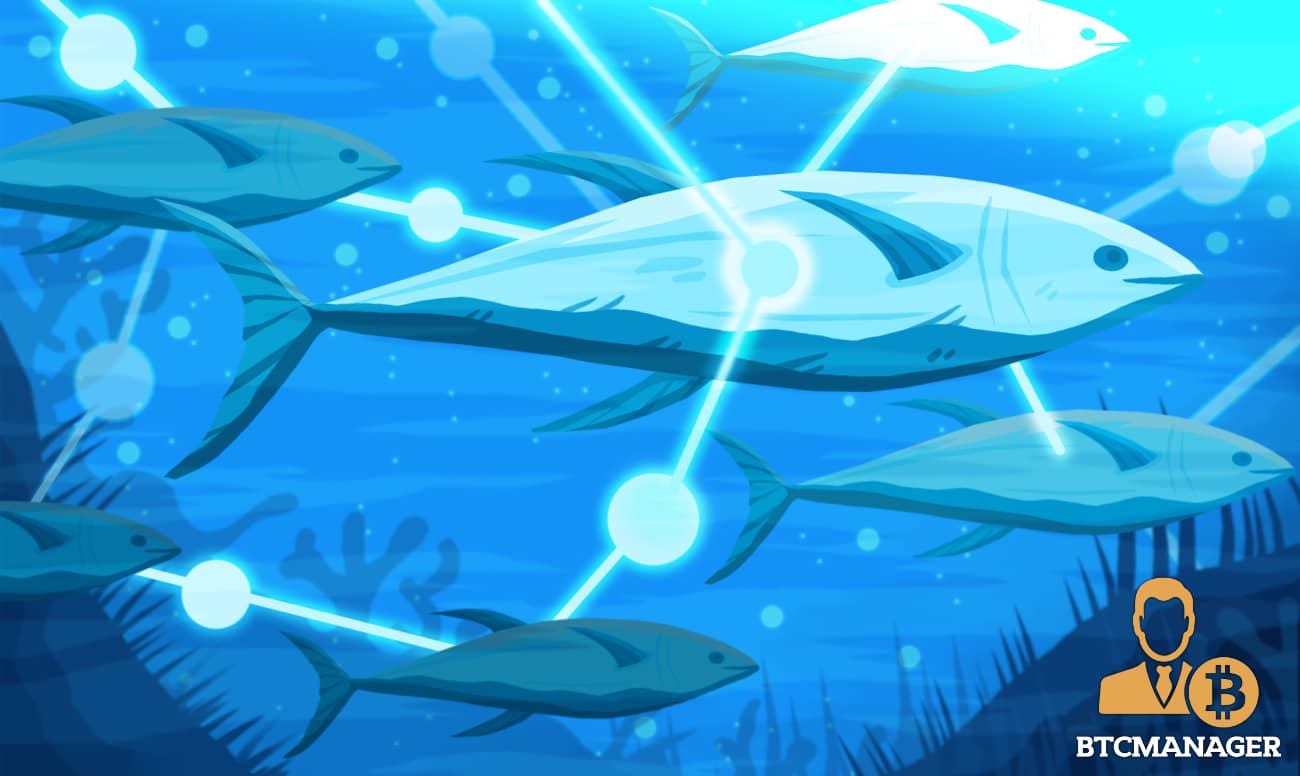 The Filipino arm of the World Wide Fund for Nature (WWF), UnionBank, the seventh-largest bank in the Philippines in terms of assets, and Streamr, a blockchain project that tokenizes streamable data, allowing users to trade digital content, are joining forces to develop Tracey, a distributed ledger technology (DLT) powered fish traceability system. The project aims to promote sustainable finishing while also rewarding fishers for their hard work, reports LedgerInsights on December 3, 2019.
Promoting Sustainable Fishing with DLT
At a time when consumers across the globe are getting increasingly interested in knowing how sustainable the seafood they consume is, the World Wide Fund for Nature (WWF), UnionBank, Stream and Finland-based consulting have come together to develop a blockchain-based fish traceability program.
Dubbed Tracey, the seafood traceability program will reportedly facilitate sustainable fishing methods and alleviate the sufferings of fishers in the region by providing fishermen with financial support.
The team plans to pay workers to input accurate information about the fish caught, including their location and species. The information will then be shared with the WWF, government agencies as well as other entities interested in paying for it.
Making it Work
The team says the Tracey fish traceability solution will be built upon the Streamr blockchain. This data will, in turn, be used to create the credit score of every fisher, making it possible for them to get access to funding from UnionBank.
What's more, Tracey will also provide UnionBank with info concerning potential clients, and the catch and trade data of the fisher will be used to generate his/her credit rating.
Commenting on the project, Susan Roxas, Fisheries and Finance Lead for WWF's Coral Triangle Program reiterated that despite the hard work and high value of fishes being caught by fishers, these people still live in abject poverty. However, it is expected that Tracey will provide a permanent solution to this problem.
She said:
"Tracey creates room for more transparent and equitable distribution of supply chain benefits, via measures that eliminate illegal, unreported and unregulated (IUU) fishing and ensures sustainable production."
UnionBank will take care of the know-your-customer (KYC) processes of Tracey, the creation of a peso-backed stablecoin and a digital wallet for the pilot project which is scheduled to go live by mid-2020.
UnionBank has been actively exploring the potential of blockchain technology, in a bid to remain at the forefront of innovation. In July 2019, reports emerged that UnionBank had facilitated its blockchain-powered remittance in collaboration with Singapore's OCBC Bank.
In related news, earlier in October 2019, BTCManager informed that Mastercard, Envisible, and others had launched a blockchain-based food traceability program.