LOOM shows 'buy' signal as social volume skyrockets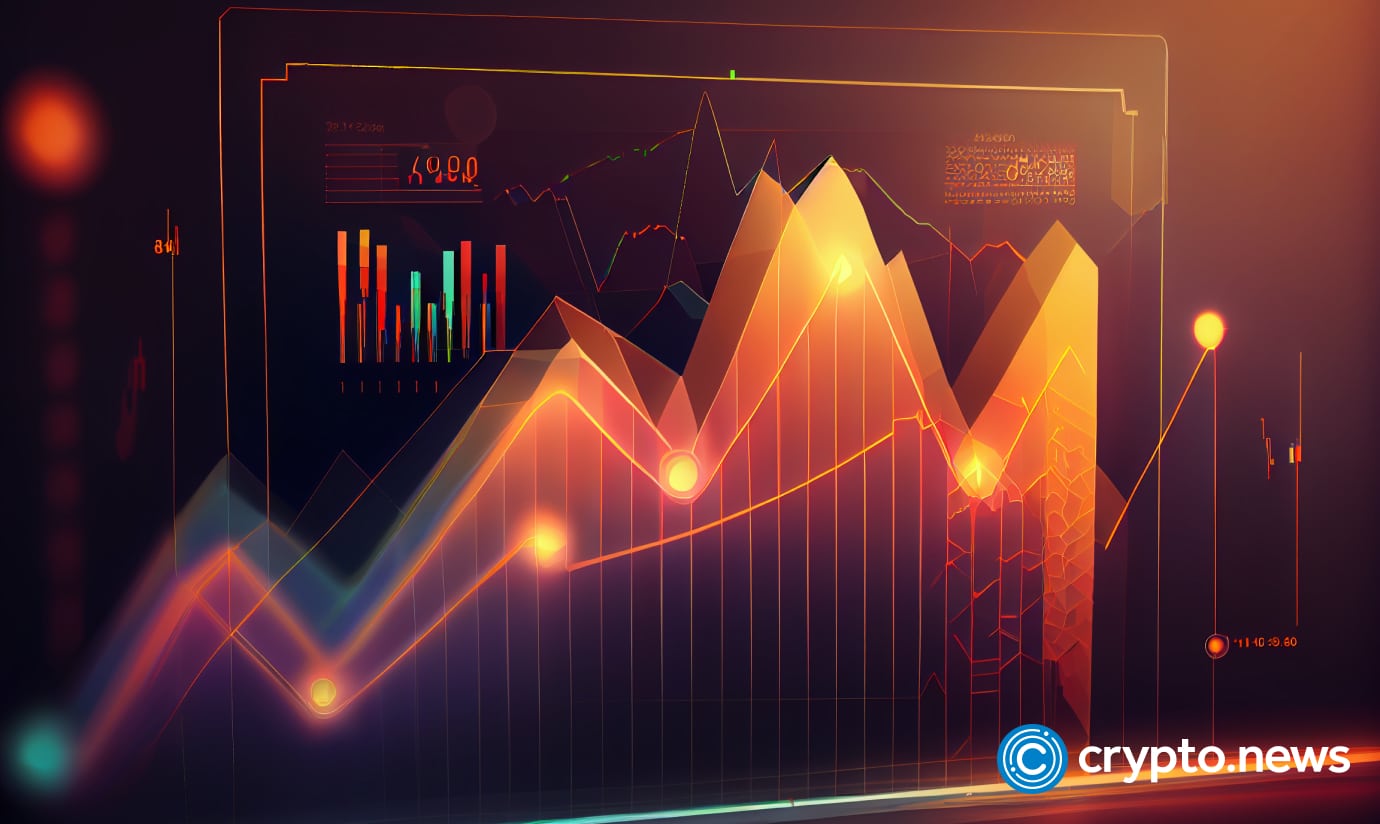 The native utility token of the Loom Network, LOOM, has been constantly registering significant gains over the past month.
LOOM is up 725% in the past 30 days and gained 123% over the past week alone. As the consistent upward momentum continues, LOOM's price-daily active addresses (DAA) divergence shows a strong buy signal at 840%. 

The indicator triggers the "buy signal" when the number of active addresses and an asset's price rise, according to the market intelligence platform Santiment. This could suggest lower volatility since the market cap of LOOM is in the hands of smaller investors rather than just whales.
Despite the hike in the number of daily active addresses, the number of whale transactions consisting of at least $100,000 worth of LOOM has also surged by 15% in the past 24 hours, reaching 94 trades, according to the data provided by Santiment.
Moreover, LOOM is up by 7.6% in the past 24 hours, trading at $0.385 at the time of writing — marking a five-year high. The asset's market cap has reached $470 million with a 24-hour trading volume of $989 million.
According to a crypto.news report on Oct. 13, YouTube crypto analyst Cilinix believes that LOOM's price could have been manipulated by big market players and whales. He added that a deep dive to around $0.10 should be expected if the Loom Network price closes to the $0.225 mark.
Despite the price manipulation allegations, the LOOM's social volume witnessed a significant surge of around 50% in the past 24 hours. The bullish trend around the asset continues, while Loom Network hasn't brought any newsworthy announcements for its users.