Maestro trading bot refunds 610 ETH to users following router exploit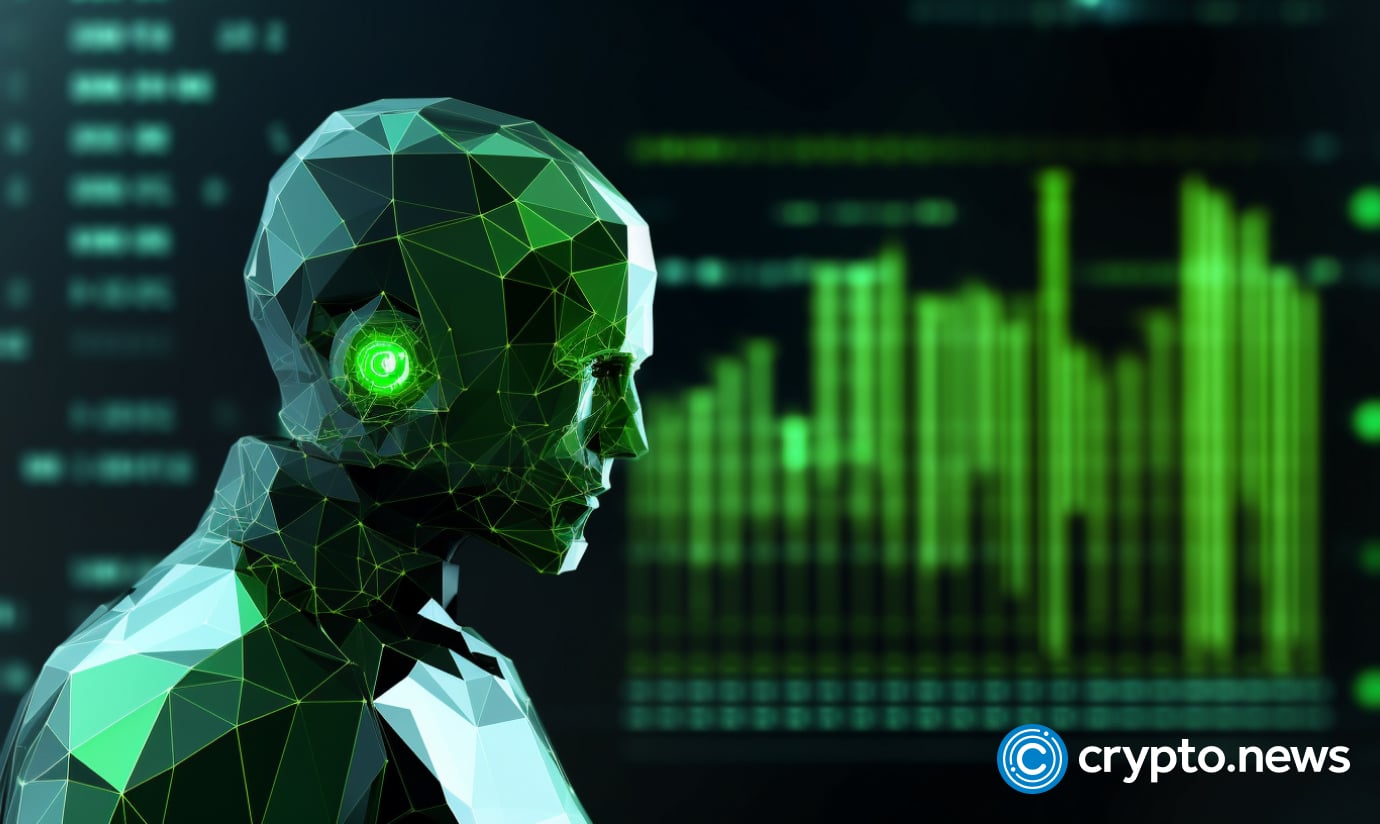 Vancouver, BC, Canada, Nov. 6, 2023, Chainwire
MaestroBots, a crypto trading bot on Telegram, has refunded users impacted by a recent smart contract exploit.
The incident occurred on Oct. 24 and impacted 280 ETH. The Maestro team quickly took action to refund all users affected by the Maestro Router 2 contract exploit, allocating 610 ETH from its revenue to cover all losses.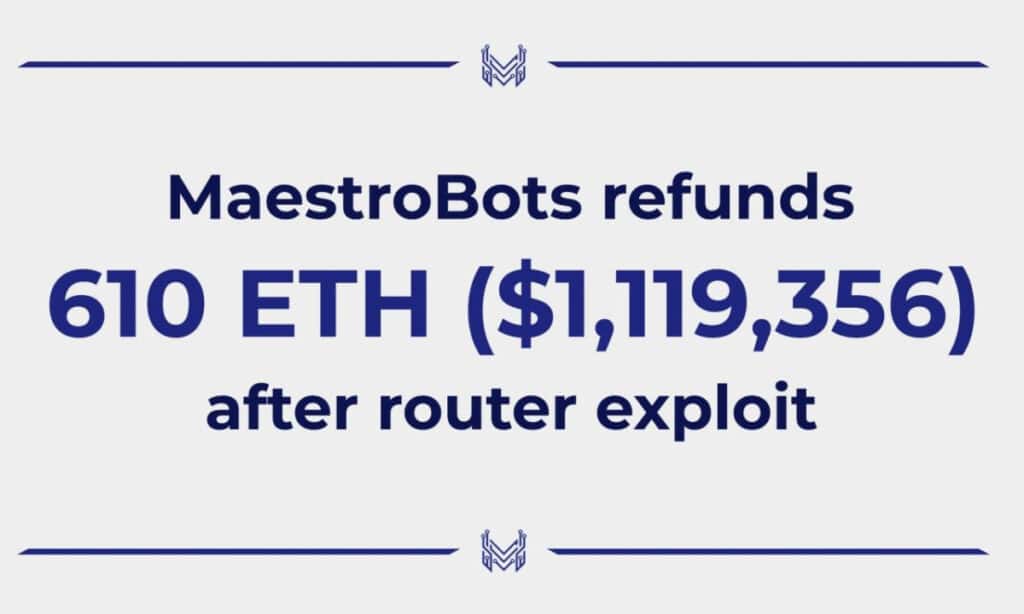 This commitment to user security and trust was announced on social media platform X (formerly Twitter) on Oct. 25. The amount refunded exceeded $1 million at the time of writing.
The statement from MaestroBots read:
"Every wallet that lost tokens in the router exploit has now received the full amount they lost. Some of you ended up with even bigger bags."
MaestroBots chose to buy and refund nine out of the 11 exploited tokens instead of sending ETH, as they believed it to be the most fair and comprehensive refund method for their users. They spent 276 ETH to secure users' tokens, demonstrating their commitment to user safety.
MaestroBots refunded the remaining two tokens, Joe (JOE) and Lockheed Martin Inu (LMI), in ETH due to liquidity constraints in buying back the lost tokens.
To show appreciation to their affected users, MaestroBots increased the refund amount by 20%, resulting in a total cost of 334 ETH.
The blockchain security firm CertiK verified the transactions and confirmed that MaestroBots disbursed 334 ETH compensation to their users.
Abbas Abou Daya, CEO of MaestroBots, said:
"We refuse to expose our users to such bad actors, and we needed to do right by the few affected. The only right option was to refund every user to the best of our ability. Every wallet that lost tokens in the router exploit now receives the full amount they lost. Some of you ended up with even bigger bags."
Abou Daya further explained the choice to buy and refund tokens for most of the affected tokens, stating:
"For 9 out of the 11 exploited tokens, we chose to buy and refund tokens instead of simply sending ETH because it's the most equitable and complete refund we can offer for the incident. This gives full control back to the user (plus you can dump on our buys). We spent 276 ETH to secure our users' tokens. For the other two tokens (JOE and LMI), there wasn't enough liquidity to allow us to buy back the lost tokens, so we compensated affected users with the ETH equivalent of their tokens and boosted that amount by 20% because you deserve it. These refunds cost 334 ETH."
Abou Daya highlighted the quick response to the incident, stating:
"Overall, the full refund campaign concluded 10 hours after the exploit. These refunds cost us a total of 610 ETH (~$1.1M), but it's a small price to pay to ensure your safety and peace of mind."
The MaestroBot team is committed to user safety:
"Team Maestro apologizes for the error. We hold ourselves to a higher standard. That said, the exploit was shut down within 30 minutes, trading capabilities were restored within 2 hours, and full refunds were issued within 10 hours. Anyone who was affected was made whole. Maestro: Router 2 is now completely safe. We hope that the swiftness of our response, paired with the completeness of the offered refund, can serve as a powerful reminder of our continued commitment to do right by our users."
CertiK, a blockchain security firm, confirmed the safety and integrity of Maestro: Router 2 following the swift response and resolution of the incident.
About MaestroBots
MaestroBots is a Telegram bot that enables crypto trading on Ethereum, BNB Chain, and Arbitrum networks. The platform places a strong emphasis on user security. It has taken swift action to address the recent smart contract exploit to protect user assets.
For more information about MaestroBots, please visit https://www.maestrobots.com/
Contact
Abbas Abou Daya
MaestroBots
Disclosure: This content is provided by a third party. crypto.news does not endorse any product mentioned on this page. Users must do their own research before taking any actions related to the company.