Magic Eden displays inappropriate images as NFTs, blames third-party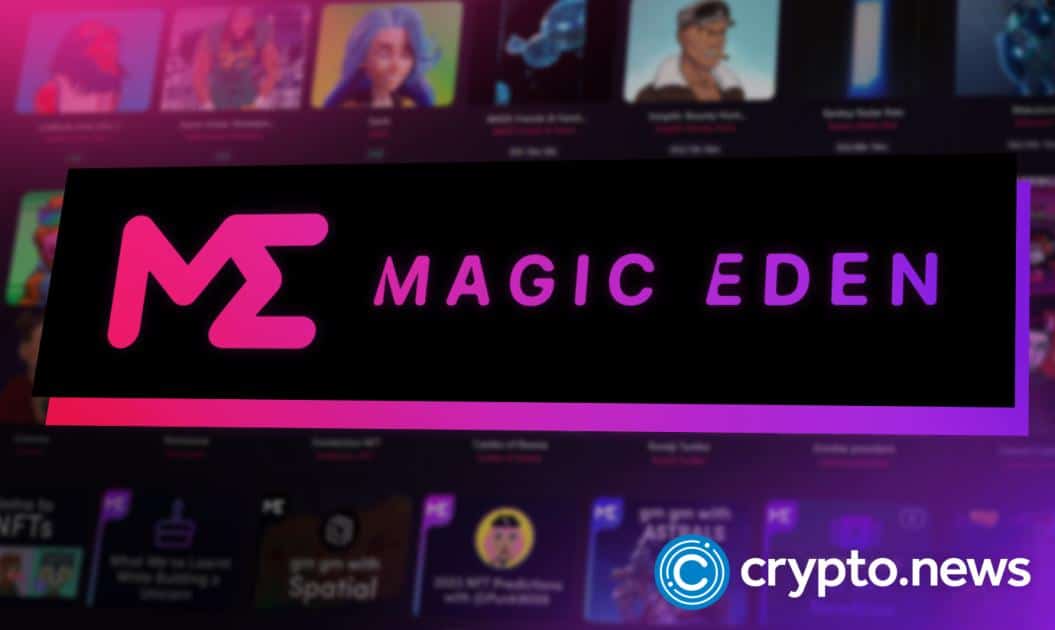 A torrent of weird photos descended upon the NFT exchange Magic Eden website, prompting the company to assure customers that their NFTs are secure.
The NFT marketplace run by Solana stated via Twitter on Jan. 3 that it had not been hacked. Unsavory photographs were made public after a third-party image hosting service used by the company had been compromised.
Magic Eden users' reactions to the wild pictures
On Jan. 3, several users of Magic Eden observed that clicking on a collection's page brought up a pornographic image rather than the typical NFT thumbnail. Alternatively, several people claimed to have seen a still from The Big Bang Theory.
Magic Eden told users that refreshing their browsers hard with deleting the cache could solve the problem.
A bruise to Eden's reputation?
Magic Eden's 30-day transaction volume of $74.65 million places it as the third biggest NFT marketplace globally, according to DappRadar. It is also the largest Solana-based NFT marketplace, ranking third behind OpenSea and Blur. This event could prove a significant setback to the network as it exposes the firm's vulnerability to such malfunctions, not forgetting how offensive some photos could have appeared to some users.
Magic Eden has remained operational despite the issue. It has increased its support for the Polygon network to provide multi-chain capabilities and open the door for future uses of blockchain technology in the gaming industry. In addition, it recently introduced a rewards program that allows customers to accumulate points for purchases made on the website, which can then be used for discounts and other perks. In addition, the market hired its first Chief Gaming Officer, not forgetting its newly launched open creator protocol via Solana.