Magic Eden launches open creator protocol via Solana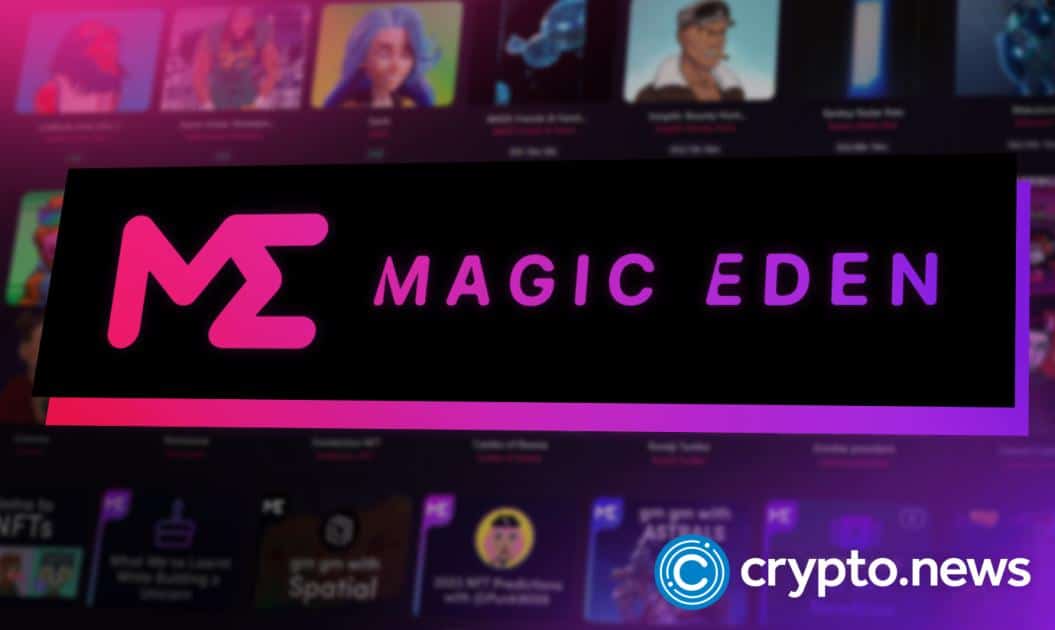 Built into the NFT algorithm is the ability to pay royalties creators and owners of NFTs. The Open Creator Protocol launched by Magic Eden implements a system permitting NFT creators and owners to block NFT marketplaces that refuse to honor royalties.
The effective management of creator royalties has always been a challenge in the NFT space, especially on the Solana blockchain, where many marketplaces with significant shares have stopped requiring traders to pay the fees. But Magic Eden now offers a solution for ensuring sustainable royalties enforcement for NFT creators and owners.
Jack Lu, CEO, in an opening remark, said;
"The Solana community has been waiting for solutions to NFT royalties, and we have been in active conversations with multiple ecosystem partners to identify solutions for creators in a timely manner. Our intention with Open Creator Protocol is to immediately support royalties for creators launching new collections, while continuing to coordinate with ecosystem partners for more solutions."
About Magic Eden's Open Creator Protocol
The new OCP features is slated to activate today. It will fully enforce NFT royalties on all collections that adopt the protocol and allow creators to ban marketplaces that have not implemented royalties on their collections.
Aside from offering royalties enforcement services Magic Eden also provides services like dynamic royalties, NFTs bulk transfer, and customizable token transferability for users wishing to tweak their royalties offering and NFT trading needs.
How does Open Sea compare to Magic Eden?
OpenSea has a much broader NFT support spectrum for blockchains like Ethereum, Polygon, and even Solana. Still, if you are looking for the ultimate Solana wallet, Magic Eden outperforms OpenSea.
With a daily trading volume of $75 million, 500,000 individual transactions, and over 50,000 new users since May 2022, Magic Eden is probably the favorite because it doesn't take $2.5 transaction fees like OpenSea.
And with the launching of the Magic Eden open creator protocol, more NFT creators might choose it over open Sea since it will guarantee their royalties, minimal transaction fee, and many other benefits.