Major Crypto Laundering Business Uncovered in Spain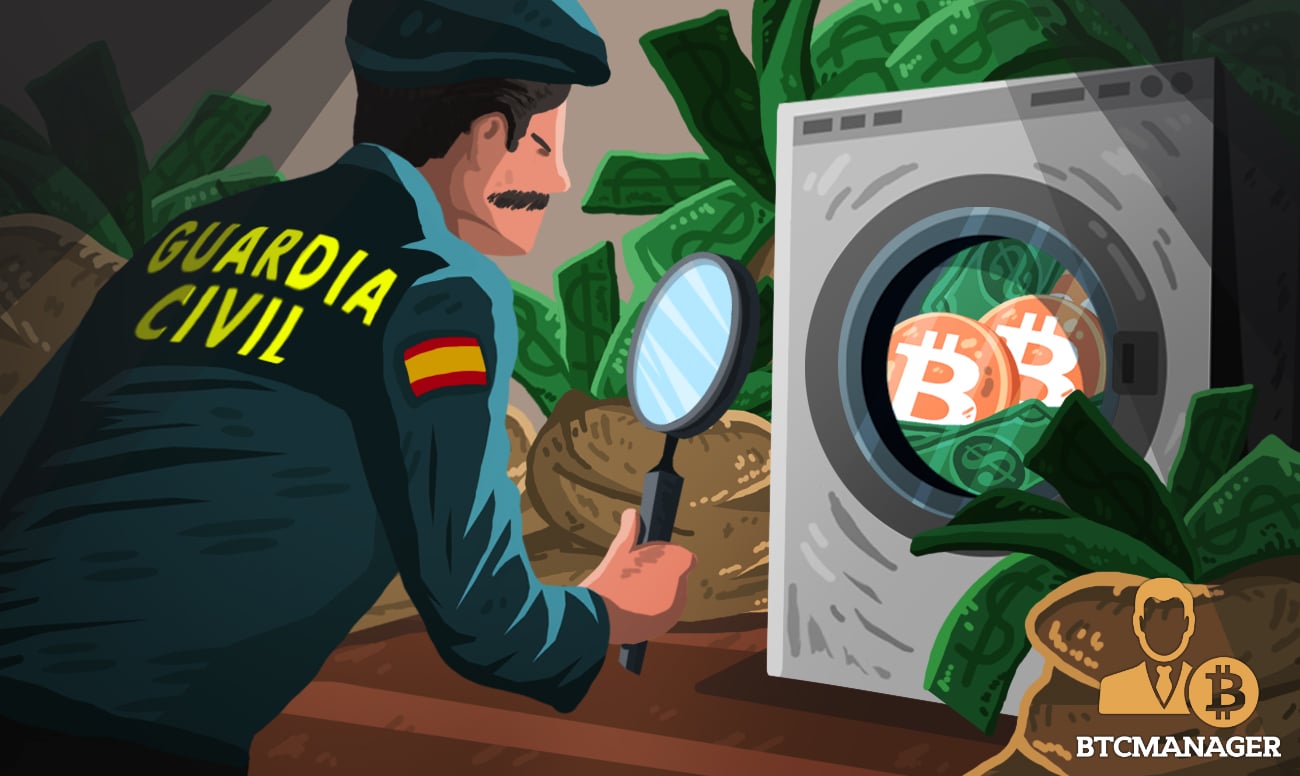 Europol has announced the arrest of eight individuals in Spain who allegedly have ties to a criminal organization that is involved in cryptocurrency laundering services, May 08, 2019
$10 Million Credit Received in Cold and Hot Wallets
It seems as though the more the regulatory authorities are trying to bind the crypto industry within strict federal laws, the more criminals are evolving each day who try to trick the system. Whether just the crypto industry or the whole of cyberspace, digital crimes do not seem to halt.
In the wake of playing a leading role in shutting down the largest illegal dark web marketplace, Europol has now helped Spain uncover a criminal organization allegedly involved in the laundering of cryptocurrencies for other criminal organizations.
Eight criminals associated with the network were arrested in Spain. They are suspected to be involved in the conversion of fiat currency into cryptos to hide the origin of the funds. The funds were split into smaller amounts and were then placed back into the organization's bank accounts, hence avoiding any unwanted attention from the authorities. Undoubtedly, the authorities gained the upper hand in the game.
Upon investigation of the seven houses associated with the criminals, the authorities confiscated 11 vehicles, two crypto ATMs, $18,800 cash, electronic devices, jewels, and related documents. Four cold and 20 hot wallets were also seized that had collectively received a credit of approximately $10 million.
Europol had supported Spain throughout the investigation by providing the required information. Experts were also sent to Spain on the day of the arrest so that all information could be availed by the Spain authorities in real-time.
Adding to the Scepticism of Authorities
The use of Bitcoin doubled on the dark web in 2018, and for what purposes can be pretty much anticipated. It was also reported that crypto thefts and frauds had caused a dent of $1.2 billion in the first quarter of 2019.
As much as the crypto industry tussles to get the stains of frauds, scams and other illicit activities off of its collar, events such as these absorb those efforts into nothingness. They not only provide room for authorities to be more skeptical of the whole industry but also keep away a lot of people who'd otherwise want to be a part of it. Thankfully, blockchain and bitcoin are now seen as two different things and the growth of the technology doesn't suffer for the unregulated use of bitcoin and other cryptocurrencies.