OneCoin Cryptocurrency Ponzi Scam Suspects Arrested in Singapore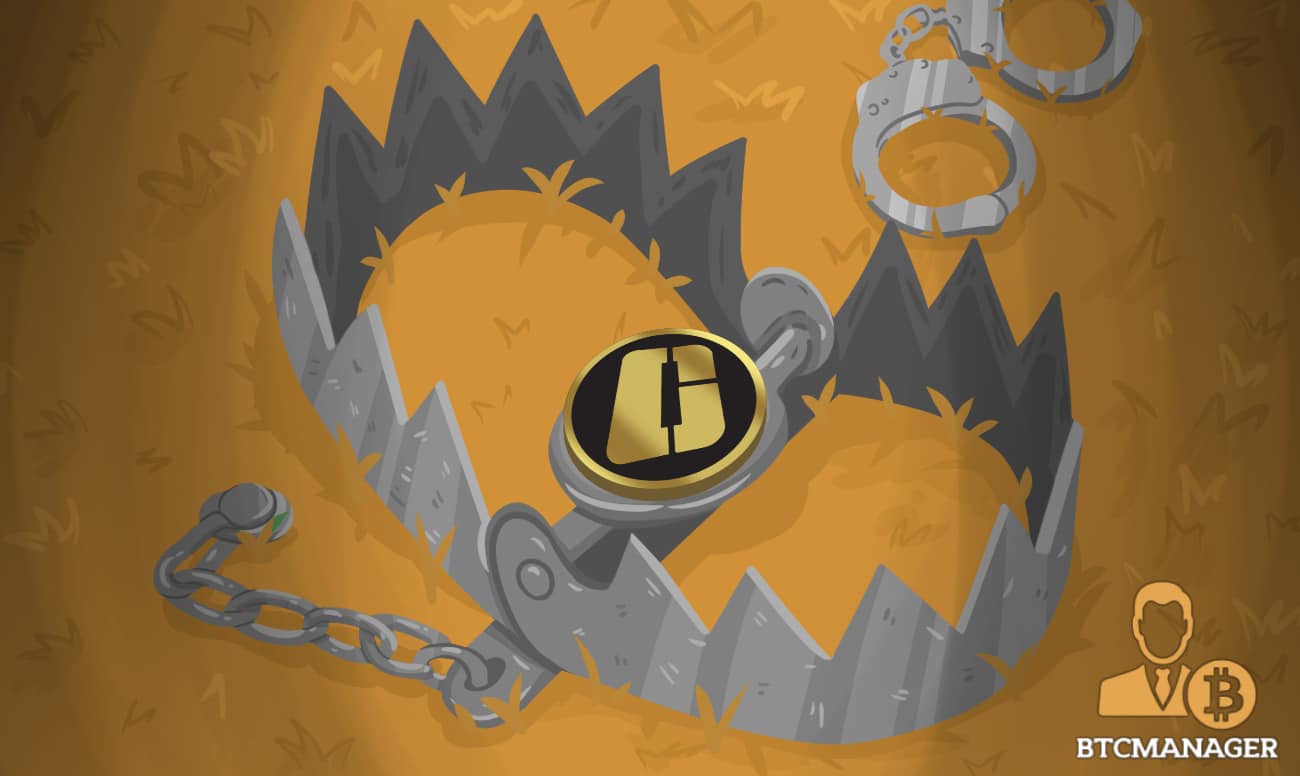 The police in Singapore has arrested two men in connection with the OneCoin cryptocurrency Ponzi scheme, The Business Times reports. News of the arrest is the latest installment in the OneCoin saga that has seen the controversial project banned by numerous countries.
Singaporean Authorities Blacklist OneCoin
According to a press statement by the Singapore Police Force (SPF) on April 10, 2019, two male suspects, names not revealed, are standing trial in court for promoting the cryptocurrency Ponzi scheme, OneCoin.
According to the SPF, one of the suspects is also accused of starting another Ponzi scheme called One Concept Pte Ltd. An excerpt from the police issued statement reads:
"The promotional tokens could be used to 'mine' for OneCoins. Participants who brought in new participants were also entitled to overriding commissions in contravention of the Multi-Level Marketing and Pyramid Selling (Prohibition) Act."
The Singaporean police have warned residents against promoting Ponzi schemes OneCoin and One Concept Pte Ltd. Also, the SPF strictly stated that defaulters found to be promoting OneCoin are liable to face prosecution under the Multi-Level Marketing and Pyramid Selling (Prohibition) Act.
Suspects would face a jail term of up to five years and could also receive fine as high as $200,000.
In addition, Singapore's financial regulatory body, the Monetary Authority of Singapore (MAS) blacklisted OneCoin and One Concept Pte Ltd, placing them on the Investor Alert List.
OneCoin Cryptocurrency Pyramid Scheme
Founded by Dr. Ruja Ignatova in 2014, OneCoin has been the center of negative media attention and controversy.
The pyramid scheme promised returns for people who referred investors to purchase OneCoin cryptocurrency token packages. Countries like the U.S., China, Bulgaria, New Zealand, Germany, Hungary, among others, banned the operations of the fraudulent cryptocurrency on their soils.
The Chinese Authorities arrested almost 100 suspects involved in the fraudulent virtual currency project and recovered a staggering sum of 1.7 billion Yuan ($267.5 million). The U.S. Federal Bureau of Investigation (FBI) also nabbed leaders of the pyramid scheme, Mark Scott and Konstantin Ignatov, brother of Dr. Ruja Ignatova.
Investors often fall prey to fraudulent cryptocurrency projects because of promotions from influencers, experts and sometimes, celebrities. Even with endorsements, project owners do not fail to fleece vulnerable investors.
In November 2018, the U.S Securities and Exchange Commission (SEC) fined celebrities, DJ and songwriter, DJ Khaled, and former professional boxer, Floyd Mayweather, for promoting ICOs.
Although both celebrities denied nor admitted the accusations, they agreed to pay the charges by the SEC, which included disgorgement, penalty, and interest.