MakerDAO (MKR) Adds USD Coin (USDC) as Collateral Following $4M Bad Debt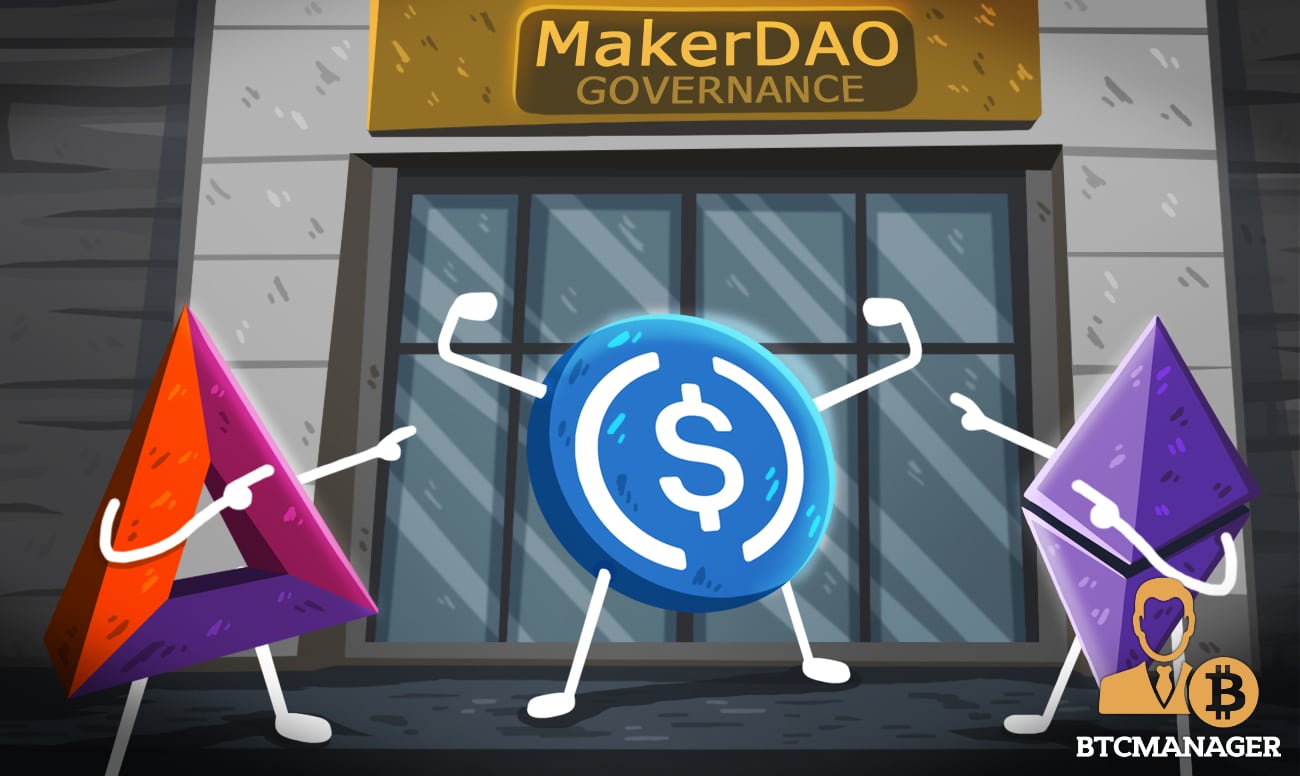 U.S. Dollar-backed stablecoin USD Coin (USDC) is now the latest collateral added to the Maker Protocol.
MakerDAO Adds USDC as Third Collateral
Decentralized finance (DeFi) project MakerDAO announced the news of the USDC addition to its collateral catalog via a blog post on its website on Tuesday (March 17, 2020). The decision comes as a result of an Executive Vote by the MakerDAO governance thus making USDC the third approved collateral along with Ether (ETH) and Basic Attention Token (BAT) on the platform.
With USDC as collateral on MakerDAO, users can now use the stablecoin to open Maker Vaults and generate the project's native Dai token. According to Maker's blog post, project stakeholders debated the merits of including a centralized stablecoin like USDC would have on a decentralized system like Maker.
An excerpt from the blog post reads:
"By adding USDC swiftly, Dai price instability and the ongoing liquidity issues that have resulted from recent market volatility might be addressed. Importantly, the increase in Dai liquidity provided by USDC should benefit Keepers taking part in both FLIP and FLOP auctions."
As part of the decision, Maker revealed that the flexible nature of its protocol allows for any tokenized asset to be used as collateral provided the token in question measures up to the risk assurance parameters set forth by the project's Governance. While USDC is now collateral on the Maker platform, liquidation of the stablecoin is, however, disabled with the current Oracle price pegged at $1.
DeFi Ecosystem Reelin From Crypto Price Crash
The decision to add USDC as a MakerDAO collateral comes at a difficult time for the DeFi ecosystem as a whole following the recent massive crypto price crash. As previously reported by BTCManager, MakerDAO had to auction off MKR tokens to service a $4 million bad debt after ETH spot price fell by more than 60 percent last week.
Despite being the largest Ethereum-based DeFi platform based on the total USD value of ETH locked (TVL), Maker was on the brink of an emergency shutdown last week having lost more than $5 million.
Data from DeFi analytics platform defipulse.com shows that the total TVL for the Ethereum-based DeFi market now stands at $537 million. Earlier in the year, the market's TVL crossed a landmark $1 billion valuation as DeFi sentiments peaked.
Since crossing $1 billion, the market has contended with a series of attacks involving flash loans with lending platforms like bZx falling victim on multiple occasions.