MakerDAO Vault with Over $4M Battles Liquidation as Ethereum's Price Drops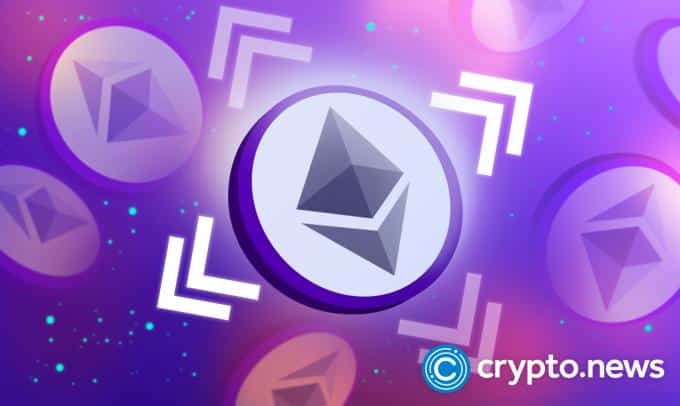 According to reports, the MakerDAO vault is facing liquidation with over $4.3M locked up as collateral. This is due to the persistent price drop of Ethereum post-Merge despite crossing $1500 pre-Merge.
Ethereum's Price Drop Could Cause Liquidation of Some DeFi Vault
Following the Merge, the price of Ethereum has fallen below the $1500 mark. This goes against the predictions of most Ethereum supporters who expected the price to shoot up.
In the past few days, the crypto market has received a huge blow with some DeFi vaults facing possible liquidation if the price keeps falling.
Some possible liquidations are coming due to the decline in price in the cryptocurrency market. According to data available, a MakerDAO vault risks liquidation at about $1,284. According to DeFi Llama, the worth is around $4.3M.
Furthermore, the data platform revealed that the levels of liquidation in the DeFi ecosystem stand at $1.5B. Also, about $109.8M is within 20% of Ethereum's current price.
As seen on DeFi Llama, Oasis is the vault that is facing possible liquidation. Recently, the crypto market has been facing major declines.
This is upsetting for crypto investors who have been hoping that the market will pick up. However, the crypto community remains hopeful the tides could turn before the year ends.
Total Liquidation for Ethereum Surpasses $165M – Coinglass
As per data from Coinglass, the total liquidations for Ethereum have surpassed $165M. About $140M from this total is from those who have been holding the coin for a long time.
Meanwhile, Ethereum's price remains unstable at the moment. Hence, it is likely that most liquidations are on the way.
However, there are several reasons the price of ETH has dipped lately. Although it is hard to pinpoint why investors are still watching the price charts.
Before the September 15th Merge, most investors predicted the price of Ethereum to go up. However, that is not the case.
Before the Merge, the coin was trading above $1500. However, just a few days after the Merge, the price has dropped below $1500.
SEC Chairman Labels Ethereum a Security Following the Merge
Additionally, the Ethereum network has been in the news in the past week. Unfortunately, this is not for good reasons.
Gary Gensler, the Chairman of US SEC, argued that Ethereum's current staking model could make it a security. This might have led to the latest price drops.
Meanwhile, the crypto community awaits the upcoming Federal Reserve meeting. This would reveal the next step by the central bank to increase the interest rate or not.
As of the time of writing, Ethereum has dropped below the $1500 mark. The coin is currently trading at $1,296.19 having dropped by 11% in the past 24 hours.