Malaysian Video Game Developer Xhai Studios to Adopt NEM Blockchain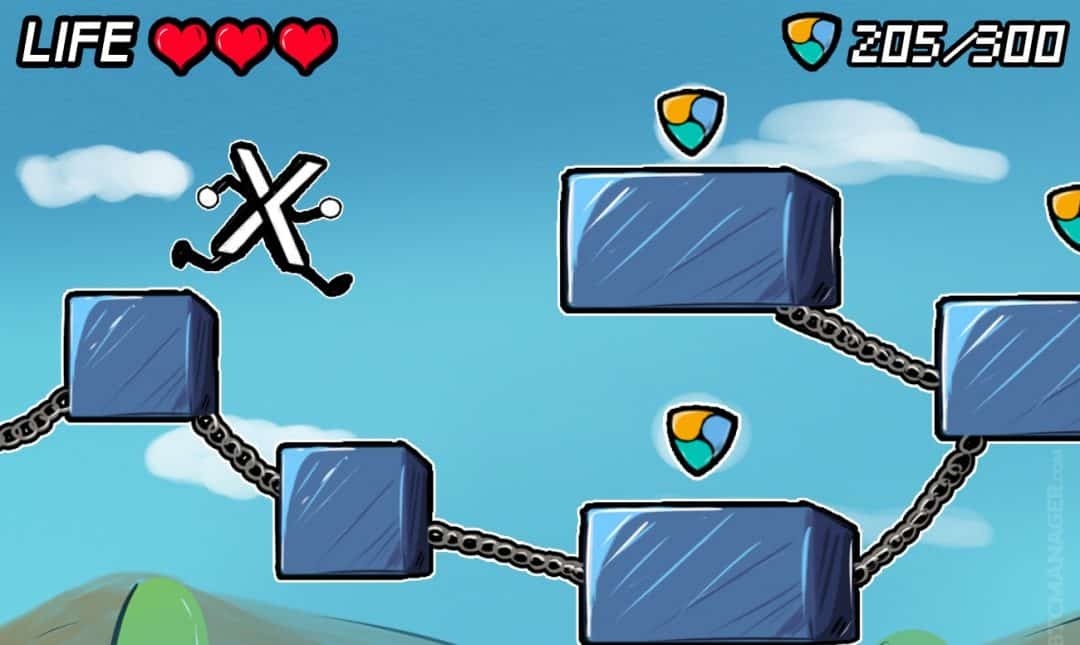 Malaysia-based video game producer and publisher Xhai Studios announced on March 13 the incorporation of the distributed ledger technology of the startup NEM into its new video games services platform that is under development.
Xhai Studios will implement the NEM blockchain into its platform to allow video game developers to directly distribute their products to gamers in a cost-effective and efficient way and, thereby, eliminating the need for an intermediary. Instead, all transactions will be processed and verified using blockchain technology in a secure and trustless manner.
NEM's cryptocurrency XEM, which has displayed a dramatic climb in value since January, will also be adopted by the Malaysian video game developer. Gamers will be able to use to make in-game purchases and to provide gamers with the possibility to exchange game points into XEM, which not only incentivizes gamers to keep playing but also provides players with the opportunity to earn extra income, in the form of digital currency, through gaming.
Some of Xhai Studios' new games will also include a built-in XEM wallet with QR code functionality that will allow users to exchange XEM with others or send payments to cryptocurrency exchanges to convert their gaming profits from XEM into bitcoin or fiat currency.
Furthermore, NEM's API will allow games and application to interact directly with one another using blockchain nodes, which alleviates the need for any third party middleware.
Lon Wong, President of the NEM.io Foundation Ltd, stated:
"The use of our public blockchain for this purpose comes at a good time where we are starting to showcase the application of our blockchain technology in the financial, logistics, IoTs, notarization, and now, the game industries."
Otto von Nostitz, President of Xhai Studios, said in the company's press release:
"We have already completed several games to be put onto a platform that is now being fine-tuned to integrate with the blockchain application, and we hope to be able to roll out our first games using this technology in the coming months."
What is NEM?
NEM is an open-source blockchain project that has created a peer-to-peer distributed ledger network that provides services such as encrypted messaging, a naming system, asset creation, and a payment system through its native cryptocurrency XEM. NEM's technology, promoted by the Singapore-based non-profit organization NEM.io Foundation Ltd., is currently being used by several financial institutions and corporations, including Japanese conglomerate Hitachi.
According to a recent statement by the NEM.io Foundation's Wong, NEM's technology has attracted interest from a wide range of commercial institutions, including central banks, financial institutions, medical services providers, and game developers, to develop blockchain solutions for digital currency issuance, improving KYC processes, developing digital identities, and much more.
The blockchain utilizes on-chain multi-signature contracts, allows companies to create brands on the blockchain through its Namespace service and provides a secure messaging service. Also, it lets users create their own digital assets using its Mosaics service, enables users to "harvest" its digital currency XEM using a Proof of Importance mechanism and uses the Eigentrust++ reputation system to ensure its nodes are run and maintained properly.
NEM's multisig solution is the first of its kind on a blockchain. It allows the creations of multi-signature accounts and contracts that increase the security for user's wallets but can also work with any API or app connected to the NEM blockchain.
The Namespace service allows individuals and companies to create brands by setting up domains and subdomains on the NEM blockchain, which it can then use to build digital assets under and to improve the project's reputation. While NEM's Mosaics service, new digital assets can be created on the NEM blockchain. The messaging services allows users of the NEM blockchain to send and receive encrypted messages for secure and private communicate between parties.
XEM is currently in the top ten largest cryptocurrencies with a market share of over $100 million according to CoinMarketCap and is trading at around $0.011 at the time of writing. XEM can be "harvested," which is the process of a node calculating a block and adding to the blockchain. The NEM blockchain does this using a Proof of Importance mechanism, which is determined by the amount of XEM a user holds and by how many transactions the user makes to and from their wallet.
The Eigentrust++ reputation management system that NEM gives each participant in a peer-to-peer network a unique global trust value, which is based on the participant's history of uploads. The aim of this is to reduce the number of inauthentic files within a peer-to-peer network.
NEM's Private Mijin Blockchain
NEM is also the first blockchain project to produce both a private and a public blockchain simultaneously. NEM has created the Mijin blockchain, which is based on the NEM blockchain but with the main difference being that it is a private blockchain focused on reducing the costs of financial institutional infrastructure.
Private blockchains, also known as permissioned blockchains, are often more applicable for commercial purposes as they contain business sensitive data and transactions. Especially in the financial industry, where data quality and security are of high priority the use of permissive blockchains is appropriate.
The Mijin blockchain is being developed and licensed by the Japan-based tech company Tech Bureau Corp, which is NEM's strategic partner for permissioned blockchain implementations.
Many institutions are already experimenting with the Mijin blockchain. The Japanese bank SBI Sumishin Net Bank, for example, tested the NEM's Mijin blockchain to conduct two million financial transactions per day for two and a half million virtual accounts over a three-month period. The Mijin blockchain successfully passed all stress tests during the trial.
The Belgian cities Antwerp and Gent are also trialing the Mijin blockchain but for non-financial purposes. The two cities are testing Mijin's applicability for improving their administrative systems.
It is the NEM.io Foundation's aim to "hit the mainstream" with NEM's technology in the coming years by developing blockchain solutions for a broad range of industries which could benefit from this innovative new technology.