Maple Finance, a Cryptocurrency Lender, Expands Its Support for Solana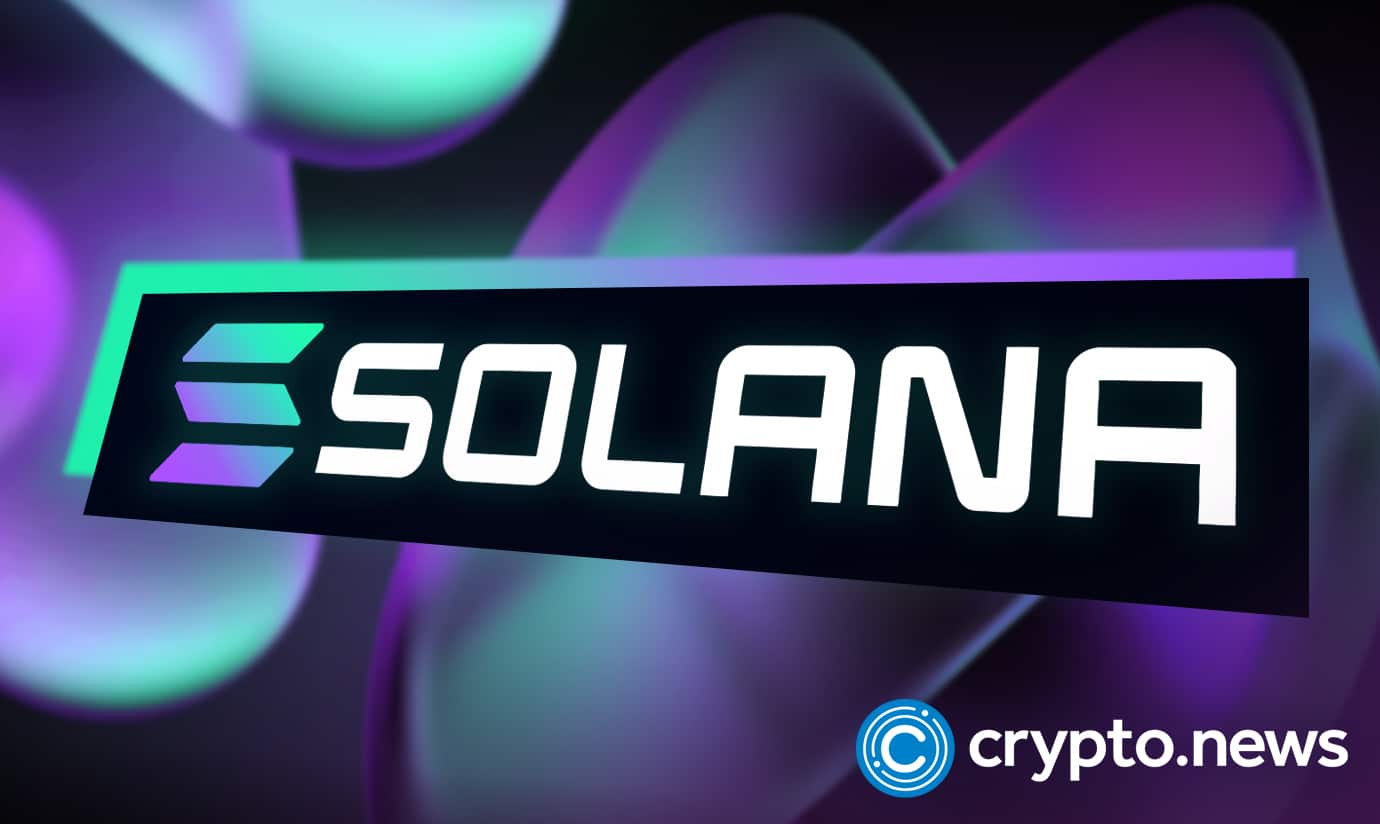 Maple Finance, a crypto lending marketplace, has now extended to Solana in an effort to take advantage of the market's continued growth and low transaction rates. Maple Finance anticipates that its Solana app will manage $300 million in liquidity by the end of 2022.
Maple Finance Expands to Solana
Maple Finance, a cryptocurrency capital market, announced it has become the first undercollateralized lending protocol to expand on the Solana blockchain.
According to a statement Monday, Maple's offering is primarily aimed at institutional lenders, including individuals, with the goal of allocating otherwise "idle" capital to a "diversified" liquidity pool. According to the protocol, it is now the industry's first multichain capital markets solution.
Maple said it hoped to take advantage of the "massive financing needs" of the Solana ecosystem following its recent and rapid expansion onto the Ethereum blockchain. Increasing ether gas rates (fees to power network transactions), as well as Solana's strong concentration of institutional investors, have aided Maple's expansion to seek alternatives, the company stated.
Maple to Revolutionize Capital Markets
Concurrent with Solana's launch, the first pool delegate to join is X-Margin, a platform that employs secret computing and cryptographic proofs to discretely monitor borrowers' real-time risk. The delegate is scheduled to oversee an initial pool of $45 million in Circle's USDC stablecoin on Solana, which is open to deposits of $5 million.
Maple anticipates that the change will instantly boost activity on Solana, with Quinn Barry, head of Maple Solana, stating that:
"Over the next three months, we expect to bring over $300 million of liquidity to Solana. We will soon welcome another credit-expert to the platform, and share more details on how liquidity protocols are already using Maple's infrastructure as a launchpad onto Solana."
Pool delegates operate as gatekeepers for lending in decentralized finance (DeFi), screening incoming borrowers and monitoring the pool's balance.
Capital redirected to a pool is syndicated and granted as loans to Solana-based company borrowers, which have thus far included FTX parent Alameda Research, crypto trading firm Nibbio, and investment firm Nascent. The funds will be used to scale the borrowers' activities.
Maple Continues to Expand Crypto Services
Avari, a decentralized finance lending protocol, was acquired by Maple in January in a move to accelerate the company's Solana launch. Maple also acquired a team of Stanford developers, which included Barry and Jeffrey Hu.
"Maple proved to be a critical infrastructure provider to not only blockchain companies but increasingly traditional institutions entering the space," Maple CEO Sidney Powell said. "Building the first multi-chain capital markets solution will, in turn, attract higher quality lenders and borrowers."
At the time of publication, the Maple Solana pool held over $34 million in Circle's USDC stablecoin and is on track to reach its initial limit. Maple, which was established over a year ago, has already provided the Ethereum ecosystem with $900 million in liquidity and originated loans totaling $1.2 billion.
Maple expanded its services into the world of centralized financial lenders last February with the addition of Celsius, which brought $30 million in wrapped Ethereum for institutions to borrow. To bolster institutions' trust in their ability to use Maple in a compliant way, all borrowers must pass know-your-customer and anti-money laundering checks.
Additionally, the Maple Solana team intends to deploy its SYRUP governance token within the next three to six months, which will function similarly to the MPL token already available for Maple Ethereum.