Matchpool's Vision of a Matchmaking Economy on Ethereum is One Step Closer with Alpha Release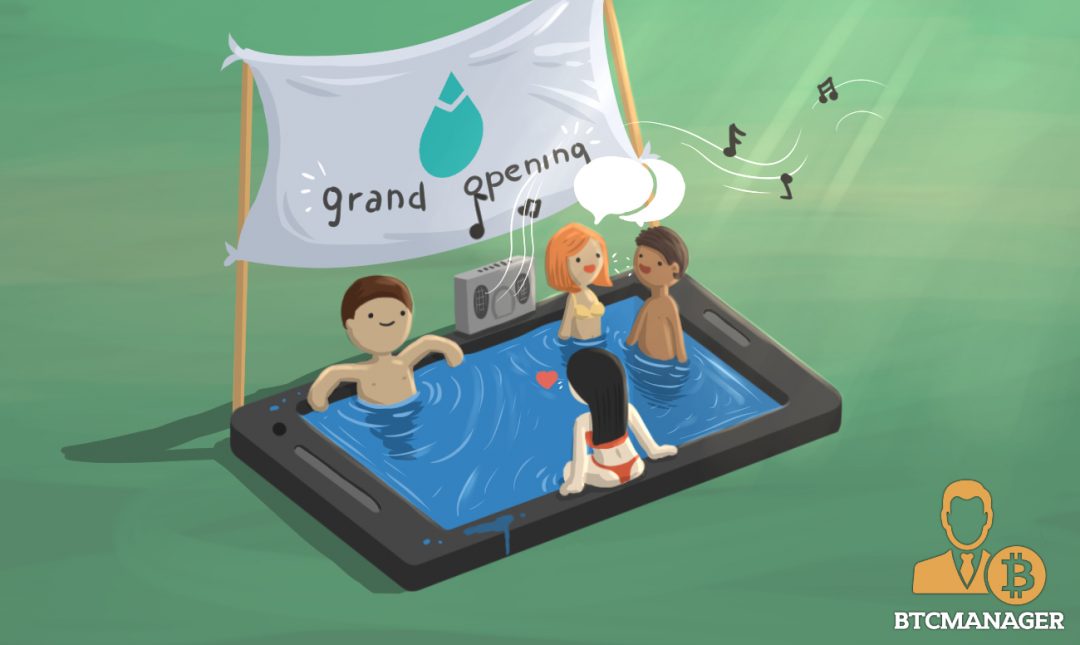 Matchpool, a blockchain platform which is reminiscent of a combination of Slack, Facebook and Online Dating, announced on July 17 the release of its alpha launch. Through an initial coin offering, Matchpool raised over $5 million in less than two days earlier in 2017.
By allowing users to create shared interest groups, similar to the messaging platform Slack, and rewarding those who make connections, Matchpool hopes to to go beyond the intial use case of dating, where the developers hope it can gain traction in fields such as business, education and networking.
The community platform is driven by the Ethereum blockchain and users are rewarded for their participation with Guppies, which is an ERC20 token. Guppies (GUP) are used to access private pools, purchase content and incentivize matchmaking. Pool owners are incentivized with GUP as when two members start chatting in the private pool, pool owners receive a payout. The token will be integrated into the beta release of the platform in the upcoming months. Co-founder Maximus Richardson explained:
"We're a community driven project, and want to build the product around the needs of Matchpool's members. It's great to see some of our investors now trialing the platform and giving us invaluable feedback and feature ideas in the community forum — it makes the whole process so much more rewarding."
Continued Maximus Richardson, "We built Matchpool based on the needs and interests of the community, and participants have tested the platform to provide feedback and new feature ideas. We look forward to continued feedback from the community as we prepare for our eventual Beta launch."
What can you do on the alpha release of Matchpool? A Medium post from Richardson lists the features :
A fresh new identity
Register and sign in with email or Facebook
Create and edit profiles
Search pools via pre-assigned categories
Request/be accepted to join pools
View members in pools
Post discussion threads in pools
Create and edit pools
Accept or reject pool member requests
Privately chat with other members (Currently you can chat with everyone)
Add a unique Ethereum addresses to profiles and pools.
The Ethereum-based platform has already attracted attention from the entertainment industry, as well as ex-JP Morgan employees and investors, as a way to engage their communities.
According to Matchpool CEO, Yonatan Ben Shimon, "The pools themselves can be dedicated to virtually anything, and therefore, bring people together accordingly with their shared interests." Richardson added, "Further down the line, we will offer developers the opportunity to develop custom DApplets, which will provide pool owners with add ons for their communities. Developers can earn from transactions via DApplets they create."
Following several months of testing in of the alpha release, the beta version will follow sometime in early 2018. On top of the alpha release, Matchpool is also engaging the cryptocurrency community with Guppy.fm, which will host a series of podcasts where you can hear from crypto veterans, industry stakeholders and well-known figures in the sector.
With uncertainty surrounding the project in April 2017 and some media outlets writing the project off, the Matchpool team has displayed its resilience and the blockchain-based social network is one step closer to achieving its vision of a "Matchmaking Economy" on Ethereum.
Interested readers can check out Matchpool's alpha release here. Two prizes of 5,000 GUP will be awarded to two individuals who engage with the alpha release and give the most insightful feedback.