Meme coins rally with Pepe price gaining 15%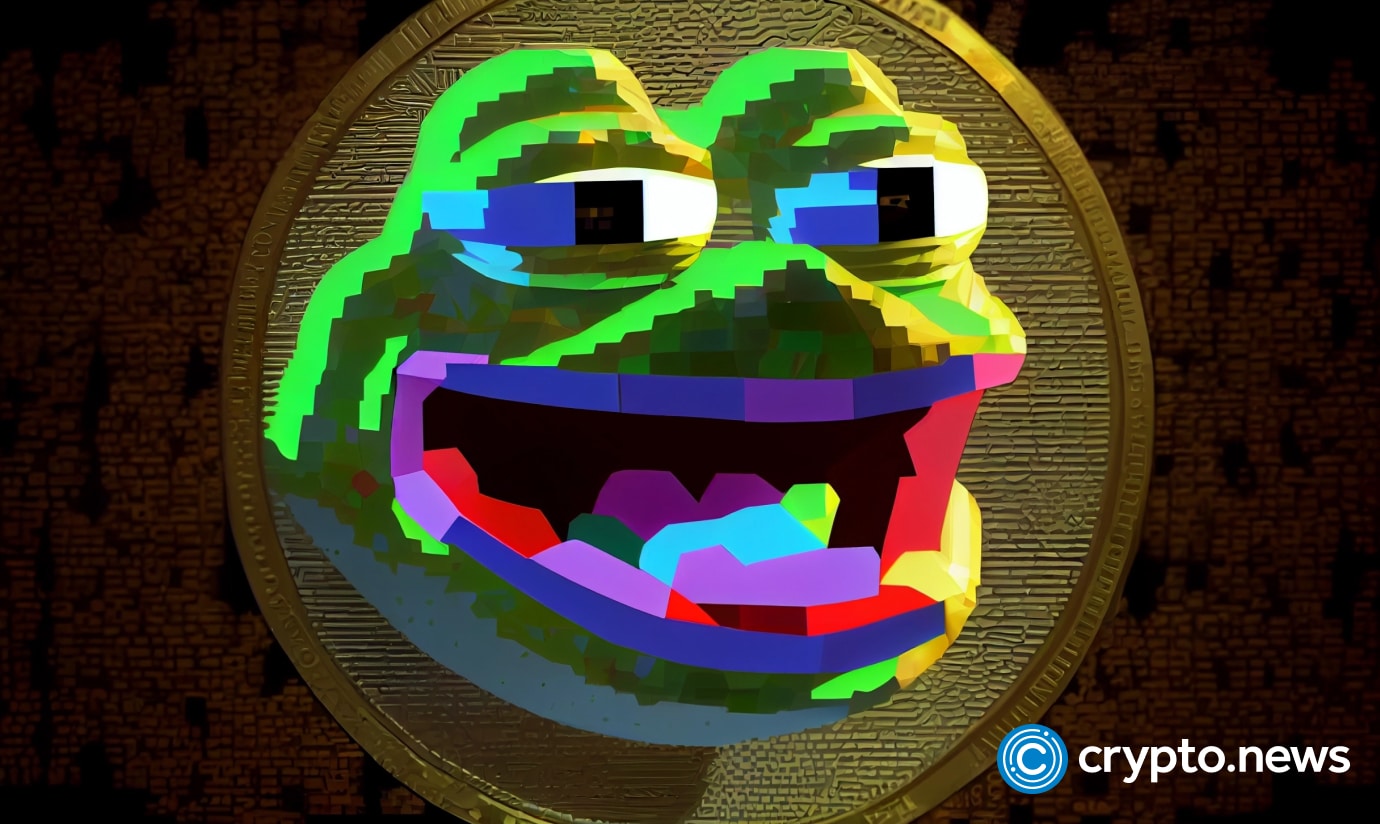 The top eight meme coins have seen their trading volumes rise significantly over the past 24 hours, while the global crypto trading volume has doubled over the last two days.
The 24-hour trading volume of the crypto market was around $20 billion on June 19, but it currently stands above the $48 billion mark as many of the significant cryptocurrencies surge.
Moreover, the meme coins market capitalization and trading volume have hiked notably over the past day. According to data provided by CoinMarketCap (CMC), the asset class witnessed a nearly 4% rise in its market cap, reaching $14.92 billion at the time of writing.
Per the data, the meme coin trading volume climbed to the $780 million mark, showing a 49% rise. Of this tally, over $581 million of the trading volume belongs to the top three meme assets — dogecoin (DOGE), shiba inu (SHIB) and pepe (PEPE).
According to CMC, the 24-hour price movement charts of the top three meme coins are almost identical. Pepe, however, became the top gainer among the top eight meme-themed cryptocurrencies over the past day.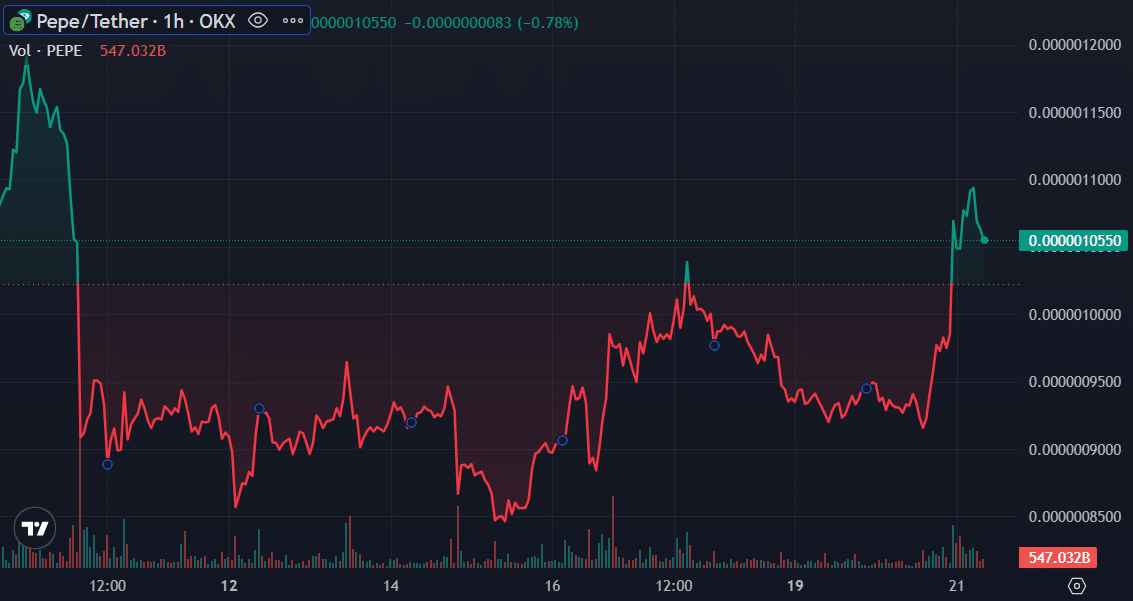 PEPE token, inspired by the popular 2000s meme Pepe the Frog, gained 15% in the past 24 hours. The asset is trading at $0.000001065 with an almost $200 million trading volume, marking a 131% rise at the time of writing.
The green movements come as the global crypto market capitalization registers a 5.86% rise over the past 24 hours. The total cryptocurrency market value hiked from $1.07 trillion to $1.13 trillion — witnessing a $62 billion incline.