The Classic Meme Behind Dogecoin (DOGE) to Be Auctioned as an NFT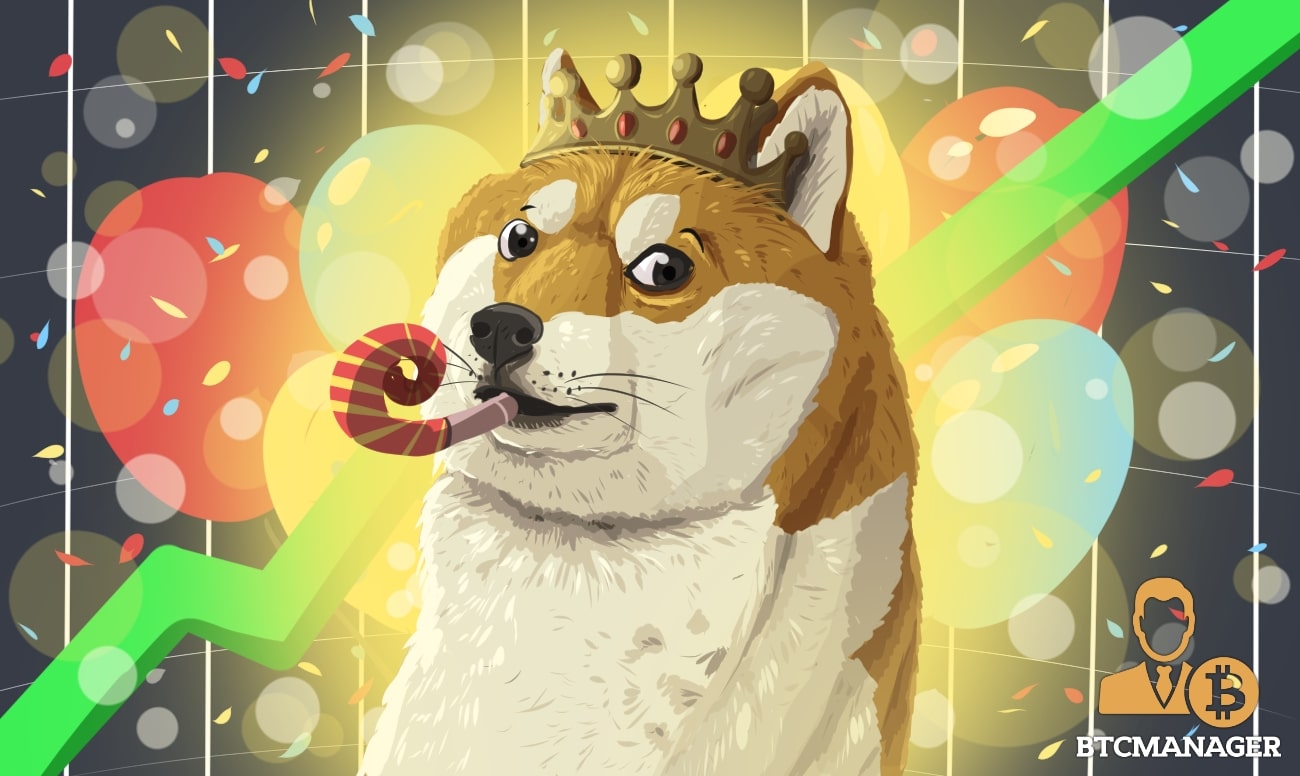 According to a report from NBC News, the iconic meme behind Dogecoin (DOGE) will be sold as a non-fungible token (NFT) in an auction starting June 8. The internet meme shot up to prominence in 2013.
The Origin of the Meme
Japanese nursery teacher Atsuko Sato created the original photograph of the excited-looking Shiba Inu Kabosu in 2010. The image has now become synonymous with the Dogecoin cryptocurrency, currently ranked sixth on coinmarketcap with a market cap of over $42 billion. 
Per the report, the auction of the image of Kabosu will be hosted by NFT auction site Zora, while Know Your Meme, the internet meme database will certify and authenticate the NFT. The verification will give bidders confidence that Atsuko Sato herself will be auctioning the images.
"Having interviewed Atsuko in the past, we were thrilled to be involved in this auction. Doge is indisputably one of the most beloved and iconic memes in internet history," asserted Don Caldwell, the editor-in-chief of Know Your Meme.
More About the DOGE NFT Auction
The auction of the Shiba Inu image would not act as a copyright, but represent a digital autograph from Atsuko. 
Neither the creator nor the buyers of the NFT can prevent anyone on the internet from spreading the meme. However, the sale will give the creator control over her finances and act as a certificate of authenticity for the NFT owners. 
The DOGE image auction marks the first time Know Your Meme is curating and authenticating the sale of a meme NFT. The database decided to certify the auction because many folks have tried to mint NFTs they don't own.
According to a spokesman from the auction, the proceeds from the DOGE NFT sale will go toward various charitable causes. 
Dogecoin's rise to fame from its humble beginnings as a meme-based cryptocurrency that started as a joke is mainly attributable to twitter endorsements from Tesla CEO Elon Musk. The digital coin also has its strong community dubbed the "Doge Army" to thank for its ongoing success.
NFT Artworks Record Sky-High Valuations
The auction of DOGE's iconic image represents an emerging "meme gold rush," where an influx of memes is being sold as NFTs. NFT-based digital artworks have recorded sky-high valuations in the past few months, often earning their creators millions of dollars. 
For instance, Beeple's 'The First 5000 Days' NFT artwork was auctioned for a staggering $69M in March. In the same month, a popular internet meme, the "Grumpy Cat," fetched over $80M in an NFT sale.
The latest NFT meme sold in an auction was the "Overly Attached Girlfriend," which was scooped up on April 4 by 3F Music, a music studio based in Dubai. The avid NFT collector purchased the tokenized version of the viral internet meme for a whopping $411,000.