Messari Integrates Fundamental Crypto Asset Score to OnChainFX Platform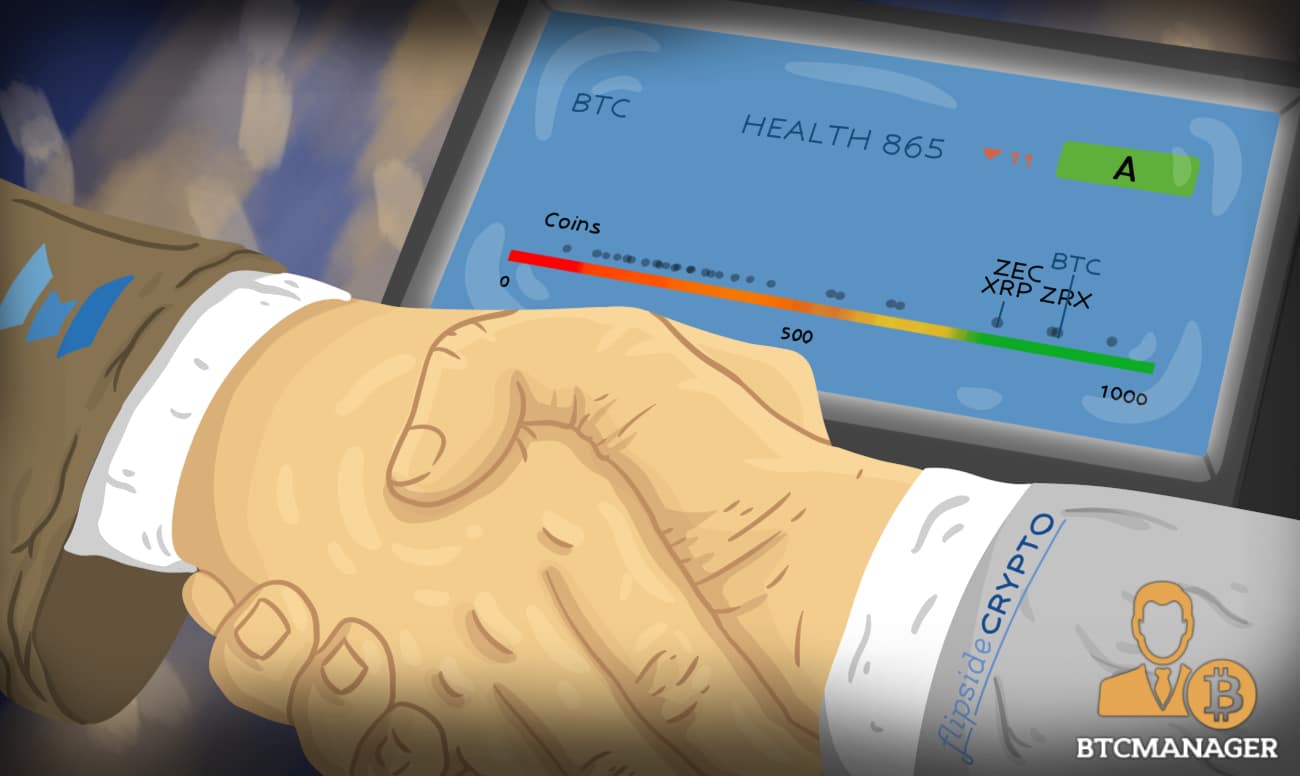 Cryptocurrency research firm Messari has partnered with market intelligence company Flipside Crypto to integrate the latter's flagship Fundamental Crypto Asset Score (FCAS) into its OnChainFX system. This according to a press release published May 6, 2019.
Messari Integrates Fundamental Crypto Asset Score
In a bid to bring more transparency to the ever-expanding crypto economy, Messari has integrated Flipside Crypto's FCAS service to its platform.
For the uninitiated, FCAS helps track and juxtapose fundamentals and the health of crypto assets. With the integration of the FCAS service, Messari will be able to provide a broader range of crypto-specific metrics which would help investors make decisions based on refined data.
The calculation of FCAS is primarily based on the subject cryptocurrency's blockchain transaction data and developer behavior, the press release notes. Under FCAS, cryptocurrency projects are rated on a 1,000-point scale and are assigned a letter grade based on their perceived health. For example, as of May 3, 2019, Bitcoin's FCAS was 865 points, giving it an "A" (attractive) grade.
It's worth highlighting that other crypto data websites including CoinMarketCap, MarketWatch, TheStreet, and Stocktwists also publish FCAS for various digital asset projects.
Ryan Selkis, CEO of Messari, said the decision to integrate FCAS into Messari's OnChainFX screener was a "no brainer" since they have always had the vision to bring transparency and fundamentals-driven investing to the crypto market. He added that the partnership is a big win for both the entities.
Similarly, Flipside Crypto CEO, Dave Balter shared his thoughts on the partnership with Messari. He said:
"In the past year, Messari has delivered a broad and effective platform, consolidating data into its OnChainFX property and shining a light on truth-telling crypto projects via its Token Registry. Adding FCAS and fundamentals just further solidifies their platform as delivering best-in-class data."
Messari Committed to Bringing Transparency
Crypto startup Messari has taken several measures to reduce the opacity of the cryptocurrency industry.
BTCManager reported on November 28, 2018, how the firm launched a disclosure registry for projects to upload important information concerning their crypto assets.
On a more recent note, Messari unveiled two new cryptocurrency indexes, namely "Real 10" and "Liquid Market Cap" which it claims had been under development for more than a year.