Research Platform Messari Unveils New Cryptocurrency Exchange Index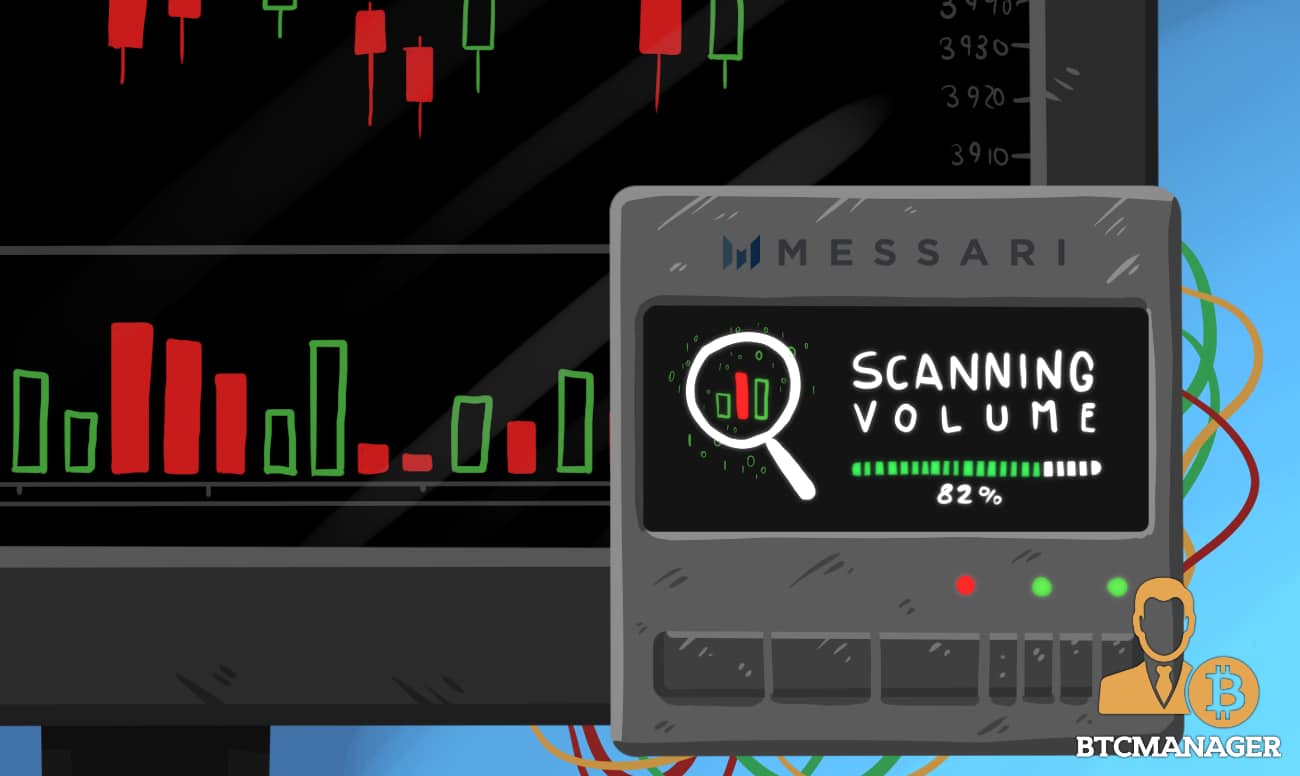 Messari, a platform dedicated to promoting transparency in the cryptocurrency community by providing open-source market insight and research tools has added a new index for ten cryptocurrency exchanges, according to a blog post published March 26, 2019.
Eliminating Crypto Data Manipulation
In a bid to provide crypto market participants with highly accurate crypto market data, cryptocurrency analytics firm, Messari has announced that it's adding two new metrics to its onChainFX system.
According to the team, it plans to add the "Real 10 Volumes," and its newly created "Liquid Market Cap" index which it claims has been under development for more than a year now.
Specifically, Messari says the "Real 10" will display crypto market's data from ten cryptocurrency exchanges which it believes have reported accurate and legitimate cryptocurrency trading volumes via their application programming interfaces (APIs).
The Messari "Real 10" will display crypto trading volumes from ten leading exchanges including Binance,  Bitfinex, Bitflyer, Bitstamp, Bittrex, Coinbase Pro, Gemini, itBit, Kraken, and Poloniex.
Messari have made it clear that although it's price methodology was designed to account for significant volume discrepancies between crypto exchanges, as well as other components, going forward, its default volume calculations will be limited to the "Real 10" exchanges on its OnChainFX platform, in line with the crypto data manipulation findings of Bitwise.
Also, Messari is unveiling its "Liquid Cap" market alternative.
The Liquid Cap market alternative is formulated from the firm's volume-weighted prices as well as its "Liquid Supply" estimates. The index provides accurate data concerning the market cap of the top 50 digital assets.
In the coming months, Messari plans to collaborate with more credible crypto exchanges to add their "clean order book data" to its data feeds.  
No Room for Fake Crypto Data
As reported by BTCManager on March 22, 2019, a new report from Bitwise Asset Management revealed that a large chunk of unregulated cryptocurrency exchanges engages in wash trading and crypto data manipulation to attract new users, initial coin offering (ICO) projects, and other selfish reasons.
At the time, Mathew Hougan, Bitwise global head of research, said:
"People looked at cryptos and said this market is a mess; that's because they saw data that was manipulated. When you cut away the echo chamber of these wrong numbers, it should be an efficient, well-arbitraged market."
Interestingly, on March 25, 2019, reports emerged that leading crypto aggregator, CoinMarketCap had revealed plans to add new features that would foster data transparency and accuracy on its platform.