Miami Counts Another Crypto Milestone Amid the Unveiling of MiamiCoin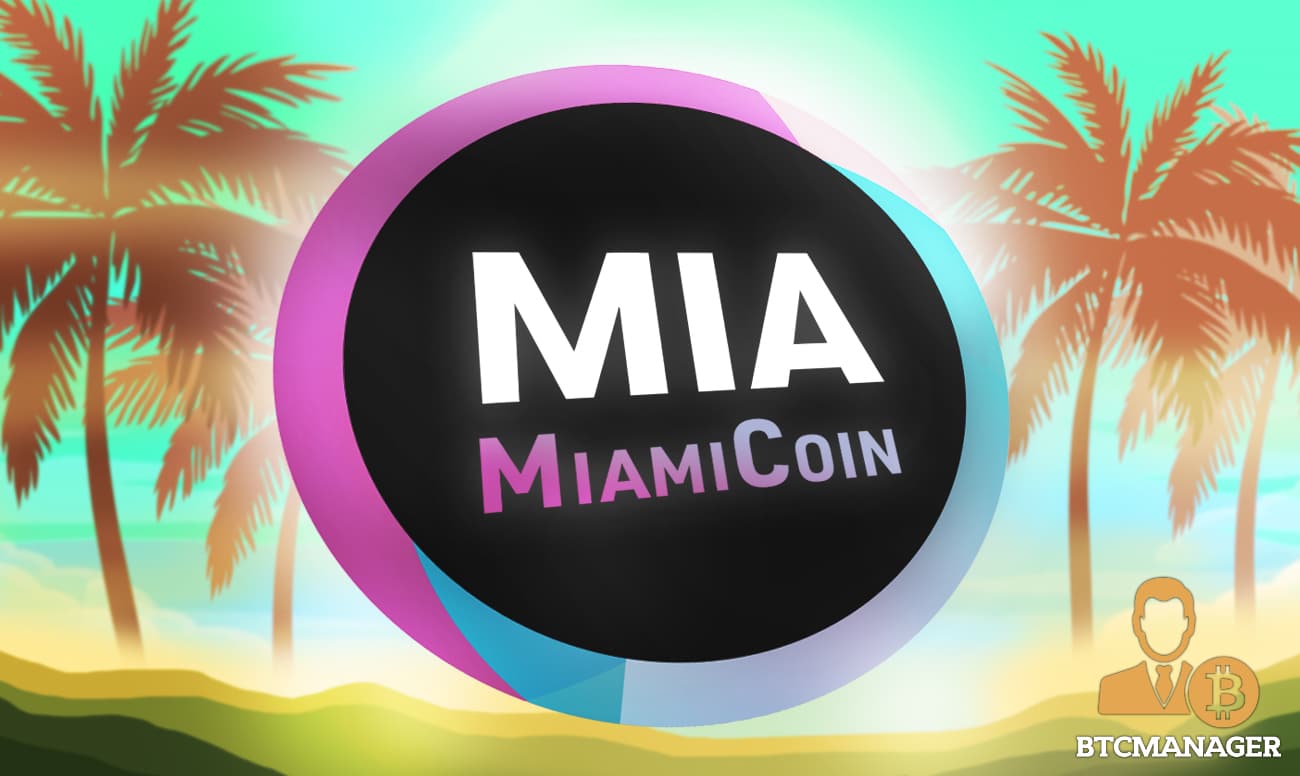 The City of Miami, located in Florida, U.S., recently made public their bid to introduce cryptocurrency MiamiCoin. According to several news sources in the U.S, MiamiCoin is scheduled for launch this month, and it will fund ongoing and future City projects.
Miami: A Trailblazer for Crypto Communities
According to the CityCoin blogs, MiamiCoin ($MIA) is a lucrative way for investors to boost Miami's economy while earning BTC. MiamiCoin plans to extend the financial capabilities of the Magic City, with its holders gaining rewards from the Stacks protocol.
Stacks is a BTC-based protocol specialized in handling smart contracts within the Bitcoin network. To mine $MIA, one should forward STX tokens to the Stack protocol's CityCoin smart contracts. After that, a random selection of winners in each block reward occurs depending on the total of STX spent. 
Miami continues to look more and more of a crypto hotspot, as it just held a crypto conference in June with influencers like Jack Dorsey headlining. In a recent interview, Miami Mayor F. Suarez stated, 
"The City of Miami could end up earning millions of dollars as a result of the popularity of MiamiCoin ($MIA) because obviously, Miami has now become the Bitcoin capital of the world."
NBA's Miami Heat Changes its Arena's Name to the FTX Arena
Miami's own NBA franchise, the Heats, is set to replace the historical American Airlines arena's name with the FTX arena. After the NBA's approval, FTX CEO Sam Bankman-Fried stated that since the Heats are a massive franchise, it felt like the right fit for the company. 
He further shared his delight, saying how excited he was to introduce a unique thing to many people. The FTX crypto exchange's CEO admitted his love for sports and, most importantly, the NBA, saying he 'watches too much sports for his own good.'
Miami Builds a Strong Foundation on Crypto
The question of whether Miami stands as one of the world's most favourable crypto environments is not far from an answer.
eToro recently announced its plans to move its headquarters to the Magic City. eToro remains confident in Mayor Suarez's plight to make Miami more tech-savvy as a long-term plan, not just a movement. 
Furthermore, Blockchain.com also announced it would move its center of operations from New York to Miami as it makes room for 300 workers in the next year and a half.
After the crypto conference Bitcoin 2021, several investors have flocked to the city with aspirations to boost its revenue and reap mouth-watering rewards.