Microsoft's Azure Platform to Expand its Use with Telefonica Partnership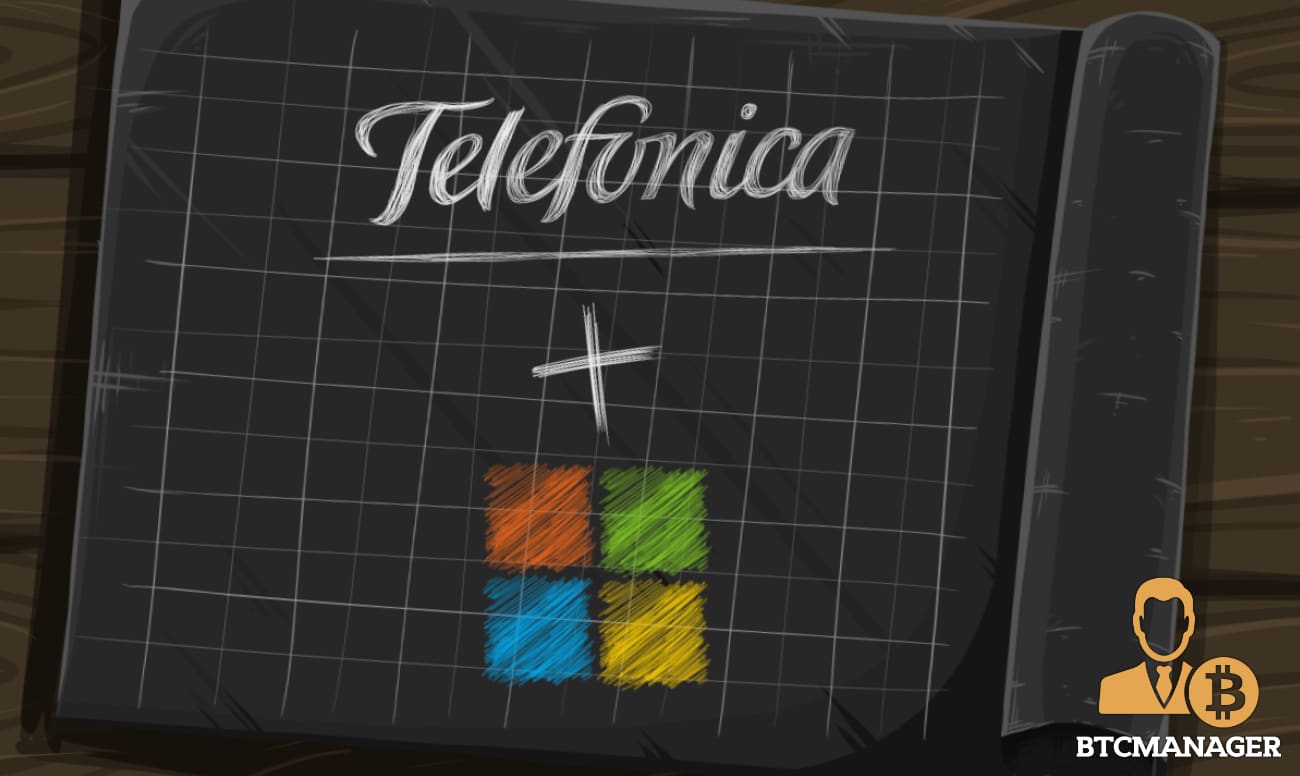 Microsoft and Telefonica are strengthening their relationship by expanding the use of the former's Azure platform for customer service and a home ecosystem, announced on February 25, 2019.
Blockchain Bonds
Microsoft's Azure platform has found yet another firm to partner with as on February 25, 2019, it was announced that Telefonica, Spain's largest telecoms company, will be partnering with the blue-chip firm to enhance its use of blockchain technology and artificial intelligence.
"The new agreement will combine the power of Telefónica's state-of-the-art networks, unique customer proposition and global reach with the Microsoft Azure AI platform to design services telcos will offer in the future," the press release says.
The release also went into detail about the use of Microsoft's Azure platform. The platform, which launched its development kit in 2018, is currently embedded in channels such as mobile apps, the company's pay-tv service and its call centers in Brazil. Now, there will be further use of the platform on customer relationship channels, such as its contact centers in other countries, social media and web services, as well as all employee- and supplier-facing channels.

In terms of artificial intelligence, both firms have announced that they will work on developing Telefonica's Home as a Computer (HaaC) Service with Azure Cognitive Services and Azure AI services. There are also plans to launch an Aura Living Apps ecosystem that will also be built on the Azure platform and will connect all household devices.
All About Azure
The Azure platform, since its launch, has seen significant adoption in the blockchain ecosystem, having even been used by Waves. Microsoft has been heavily pushing the platform and intends for it to become the next big thing for Telefonica users.
"Telefónica has been a leader in using AI to transform customer engagement, and the strategic partnership we announced today builds on this history of innovation," said Satya Nadella, CEO of Microsoft.
"Together, we will apply the power of Azure and Azure AI to create new, innovative experiences for millions of Telefónica customers around the world and shape the future of Telefónica's network."

The two firms have already worked together in the past and this deal is seen as a way to further solidify their partnership as well as harness blockchain technologies and artificial intelligence to improve the experience for their customers.
"Specifically, we are already using AI to enhance our customer relationships and are really excited to work with Microsoft to further harness the power of Azure AI," José María Álvarez-Pallete, chairman and CEO of Telefónica, said.