MicroStrategy Purchases Bitcoin (BTC) Worth $489 Million Despite Price Slump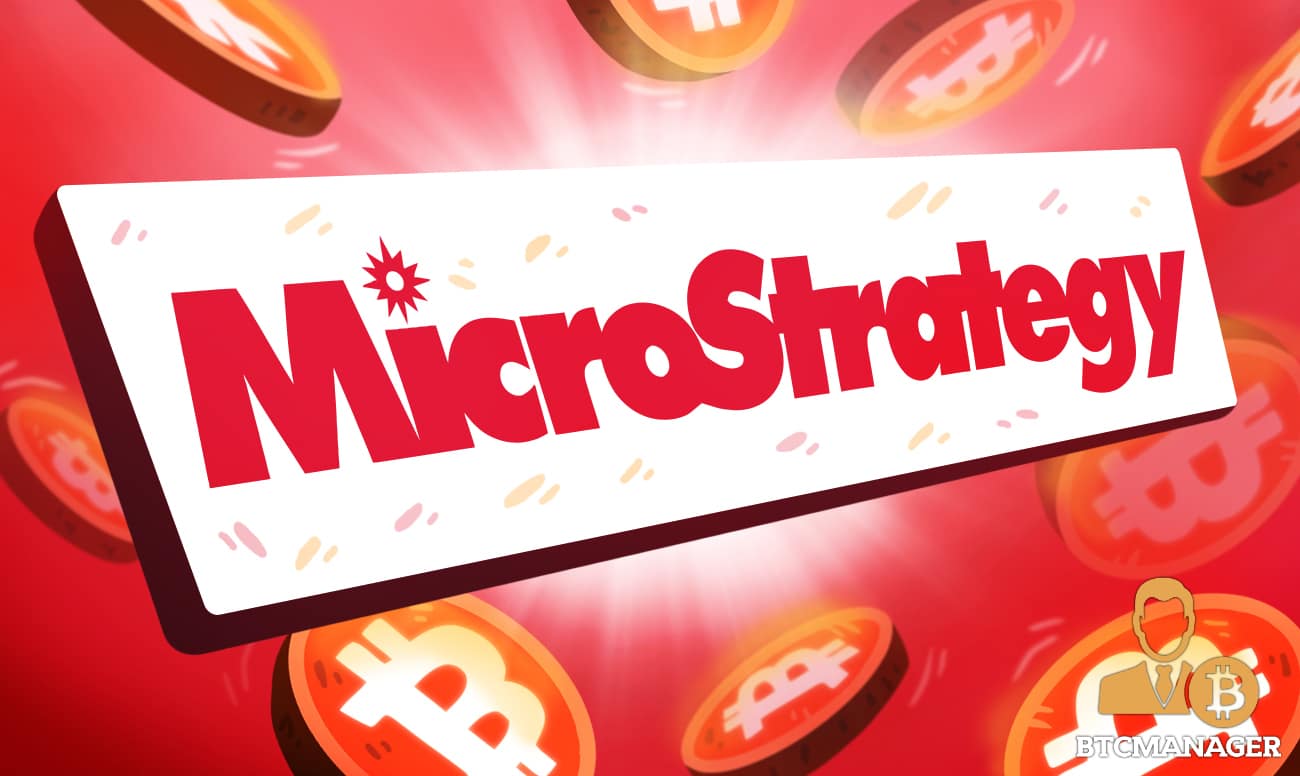 MicroStrategy is unfazed by the ongoing crypto market dump as it adds more bitcoin (BTC) to its balance sheet.
MicroStrategy Continues to Stockpile BTC
Despite the crypto markets erasing more than $300 billion in market cap in the past week, U.S.-based publicly traded business intelligence continues to hoard the premier cryptocurrency.
In an announcement made today, MicroStrategy reported it had purchased an additional 13,005 BTC for about $489 million in cash at an average price of approximately $37,617 per bitcoin including fees and other expenses.
The announcement reads in part:
"As of June 21, 2021, MicroStrategy holds an aggregate of approximately 105,085 bitcoins, which were acquired at an aggregate purchase price of approximately $2.741 billion and an average purchase price of approximately $26,080 per bitcoin, inclusive of fees and expenses. MacroStrategy LLC, a subsidiary of MicroStrategy, holds approximately 92,079 of the bitcoins."
Notably, the latest BTC shopping spree by MicroStrategy comes shortly after the company concluded its $500 million offerings of secured notes. As BTCManager reported, the offering was of secured notes due 2028 bearing an annual interest rate of 6.125%.
MicroStrategy and Bitcoin
The first major company to add bitcoin holdings to its balance sheet, MicroStrategy has cemented itself as one of the most prominent BTC perma-bulls in the digital asset industry in a relatively short period of time.
In fact, in October last year, MicroStrategy announced it was running a fully validating bitcoin node for the Bitcoin network.
Similarly, in February 2021, MicroStrategy announced it was raising $600 million to purchase more BTC. Later, in March the company surprised the cryptocurrency industry once again when it made the announcement it had bought another $15 million worth of BTC which shot its unrealized profits up 100 percent to $2.3 billion.
Again, in April the firm purchased 253 more bitcoin worth $15 million at an average price of $59,339 which, in retrospect, does not look like the best of bets made by the company.
With bitcoin now trading around $32k, MicroStrategy would be hoping for the orange coin to quickly trend upward so as to ensure its BTC holdings are not underwater in terms of price. Only time will tell if MicroStrategy's bullishness on BTC turns out to be a masterstroke or a mistake they regret.