Bitcoin Holder MicroStrategy Releases Q1 2022 Earnings Report, Appoints  New CFO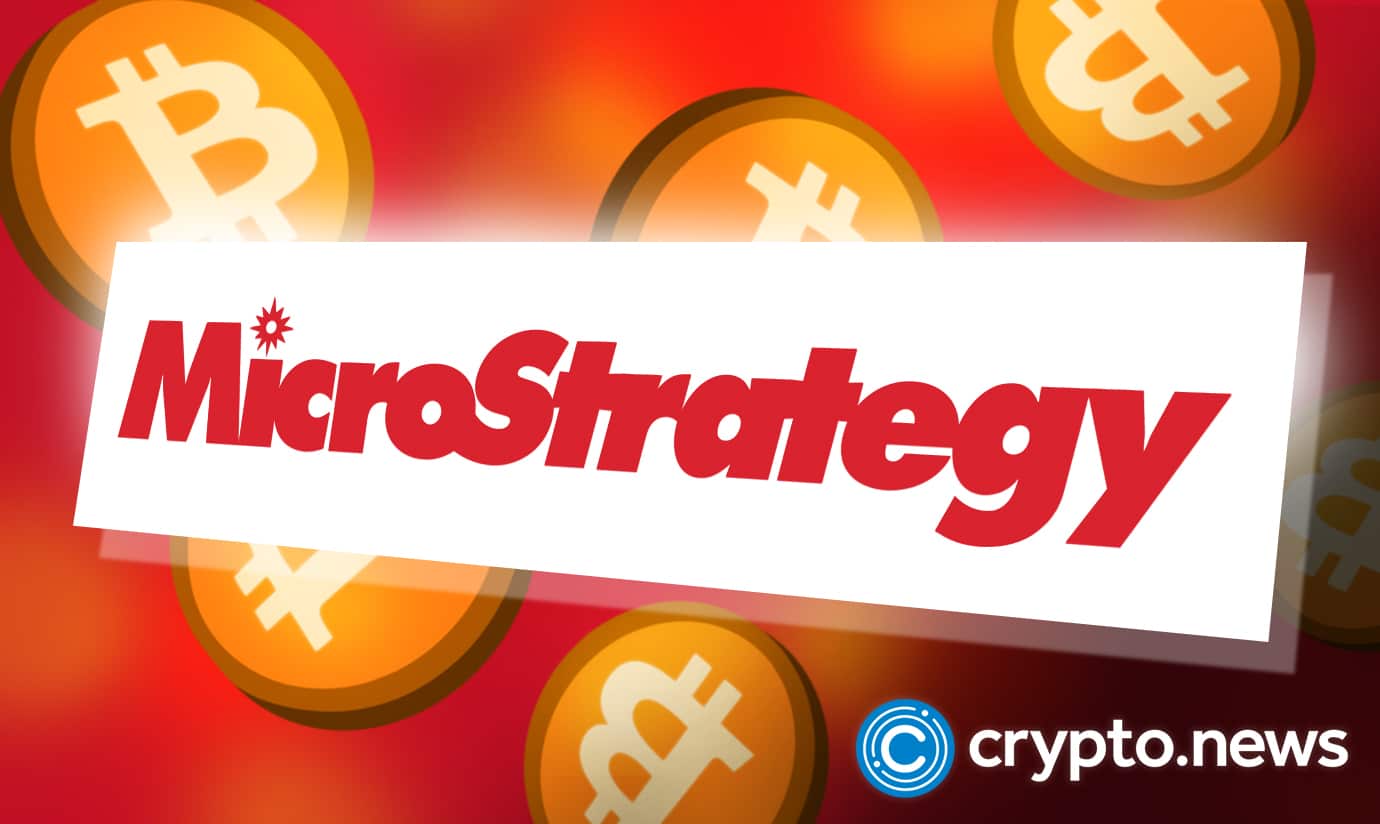 MicroStrategy's earnings report for Q1, 2022, released on May 3, shows the company recorded a non-cash digital asset impairment charge of $170.1 million during that period. The company has also announced that Andrew Kang will function as its chief financial officer going forward.
Strong Results Despite Impairment Charge
MicroStrategy, the world's largest independent publicly-traded business intelligence company, has released its earnings report for the first quarter of 2022, showing an overall decent performance.
As seen in the report, MicroStrategy's operating expenses stood at $263.6 million in the first quarter of 2022, representing a 7.0 percent decrease compared to Q1 2021.
The firm took a non-cash digital asset impairment charge of $170.1 million in the first quarter of 2022, a significant decrease from the $194.1 million recorded in Q1 2021, and a $23.5 million increase from the $146.6 million impairment charge recorded in the fourth quarter of 2021.
For those who are unaware, impairment of assets simply refers to a reduction in the quality, strength, and amount of an asset compared to when the asset was purchased. In this case, the impairment charge is a representation of the decline in the price of bitcoin (BTC) compared to when it was bought.
In the same vein, the firm's total revenues for Q1 2022 stood at $119.3 million, representing a 2.9 percent decrease on a non-GAAP constant currency basis, compared to the first quarter of 2021. Despite the decline in its Q1 2022 revenue, MicroStrategy says its products and services witnessed strong adoption.
"We continued to see strong results across both of our corporate strategies in the first quarter of 2022. We had an increase in cloud revenue and billings, with growing adoption of the MicroStrategy platform by new and existing customers," said Michael Saylor, CEO, of MicroStrategy.
MicroStrategy Now Holds 129,218 BTC
As previously reported by crypto.news, MicroStrategy increased its bitcoin holdings between February to April 2022, purchasing an extra 4,167 BTC for $190 million, taking its total bitcoin stash to 129,218 BTC (roughly $5 billion at press time) at an average purchase price of $30,700.
In late March 2022, MicroStrategy demonstrated to the world that its strong digital assets war chest is not a waste of funds, by obtaining a $205 million loan from Silvergate Exchange Network (SEN) via its MacroStrategy subsidiary, using bitcoin as collateral.
"We also furthered our position as the leading public company investor in bitcoin-backed term loans. We have demonstrated that our bitcoin can be productively used as collateral in capital raising transactions, which allows us to further execute our business strategy. Today, MicroStrategy is the world's largest publicly traded corporate owner of bitcoin with over 129,200 bitcoins," added Saylor.
As part of the loan terms, MacroStrategy is required to maintain a loan to value (LTV) ratio of 50 percent or less, and the firm has made it clear that as of March 31, 2022, about 19,466 of the BTC it holds is being used to collateralize the loan, which will mature in 2025.
As the bulls and bears keep battling for supremacy in the crypto markets, with the price of bitcoin (BTC) struggling to leave the $38k region for the moon, MicroStrategy's CFO, Phong Le has made it clear during the company's earnings call, that the bitcoin price would need to crash about half from its current levels for a margin call to occur on its latest Silvergate loan.
MicroStrategy has also announced the appointment of Andrew Kang, a former Executive Vice President and Chief Financial Officer of Greensky, Inc., as its new Senior Executive Vice President & Chief Financial Officer.