MonkeyLeague Metaverse Selected to be Part of Solana's OpenSea BETA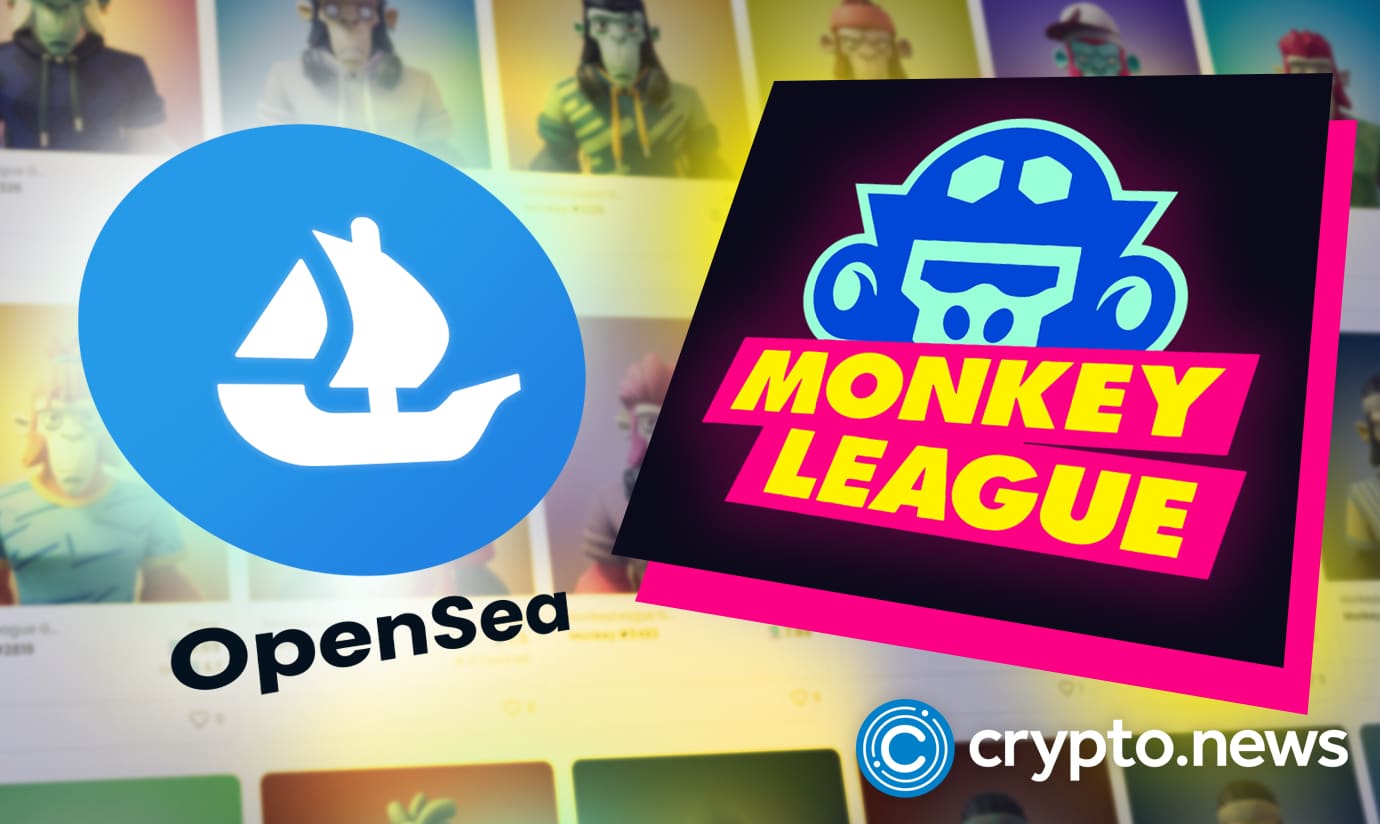 MonkeyLeague has revealed via a blog post on April 27, 2022, that it has been selected by OpenSea as part of a handful of NFT collections to be featured in its BETA launch on the Solana blockchain. To celebrate the huge milestone, the MonkeyLeague team will be giving away its Gen Zero Monkey NFTs to eligible collectors.
MonkeyLeague Live on OpenSea's Solana Beta
In another exciting milestone for the MonkeyFans, the MonkeyLeague NFT metaverse has been chosen among the very few NFT collections to be featured on OpenSea's Beta on the Solana network.
The team wrote:
"MonkeyFans! We are beyond excited that out of countless NFT collections, MonkeyLeague has been selected as one of just a handful to be featured as part of OpenSea's BETA on Solana! As OpenSea is known to be the biggest NFT marketplace on the planet, this decision by OpenSea is a testament to the quality of MonkeyLeague NFTs and the ecosystem. It is also a massive milestone that the entire MonkeyFam should be proud of!"
This massive success comes barely one month after the MonkeyLeague team announced the launch of the project's PioneersGear-Up event, held to offer members of its metaverse a sneak-peek into MonkeyLeague's in-game store, while also giving them a chance to collect free in-game NFTs.
MonkeyLeague Pioneering the Next Generation of NFTs
For those who are unaware, OpenSea is an Ethereum-native digital collectibles marketplace. OpenSea is currently the world's largest NFTs marketplace. In February 2022, OpenSea's trading volume hit an all-time high of $5 billion.
As reported by crypto.news at the beginning of April 2022, OpenSea added support for Solana, to integrate Solana-based NFTs into its marketplace, in addition to the digital collectibles minted on Ethereum, Klaytn, and Polygon blockchains, which it already supports.
Importantly, the MonkeyLeague team has urged collectors to be highly vigilant while purchasing NFTs on OpenSea, in order not to fall victims to NFT scammers.
"Since it's open-source, it is also prone to fake and scam collection pages, so remain highly vigilant when shopping on OpenSea. Be aware that we are currently working closely with OpenSea to verify the final bunches of Gen Zero Moneky NFTs and our collection page. We will update once that's complete," the team added.
To commemorate MonkeyLeague's selection into OpenSea's BETA, the team says it plans to dish out its Gen Zero Monkey NFT to members of its metaverse.
To stand a chance of receiving any of the super rare NFTs, follow MonkeyLeague on Twitter and Retweet its OpenSea tweet.
MonkeyLeague claims to be the next-gen Web3 sports game that enables players to Play, Compete and Earn. MonkeyLague combines high-production-value, multiplayer gaming with Solana blockchain, NFTs, and decentralized finance to offer gamers an exciting, turn-based, play-and-earn soccer game that's easy to learn yet hard to master.