Moonbeam and Osmosis Collaborate for Cross-Chain Token Swap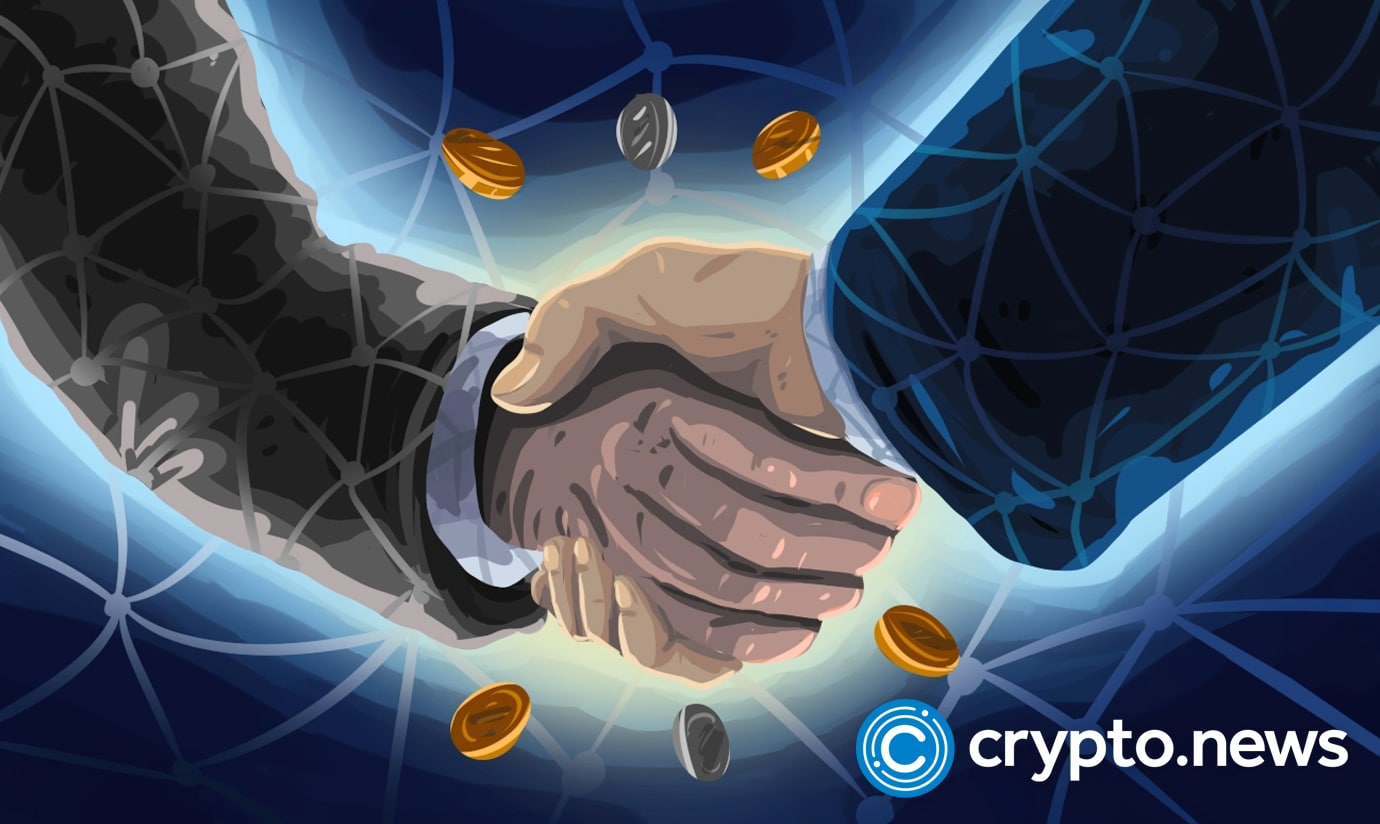 Moonbeam, a Polkadot parachain, partnered with Osmosis, a decentralized exchange built on the Cosmos ecosystem, for seamless cross-chain token swap, using Axelar's infrastructure. 
Cross-Chain Swaps Possible Between Polkadot and Comos
Moonbeam announced the integration with Osmosis, which will see tokens being transferred between the Polkadot and Cosmos ecosystems. The cross-chain token swap is made possible through Axelar, a blockchain interoperability protocol.
Using an infrastructure like Axelar creates a bridge between Moonbeam and Osmosis, and enables liquidity of the Polkadot and Cosmos ecosystems to flow seamlessly between both chains without integrating with a centralized exchange.
Following the integration, Polkadot's native token DOT, will be the first to be supported on the first token to be transferred on both blockchains. According to the announcement:
"The 1st token to move between ecosystems is $DOT, which is now available on Osmosis. In the future, Moonbeam can also serve as a gateway for Substrate-based tokens from other chains to access the Cosmos ecosystem through Osmosis."
While Polkadot and Cosmos are often seen as rivals, Moonbeam stated that the partnership with Osmosis shows a major step in "establishing cross-chain composability outside of the dotsama ecosystem and bringing unified liquidity and user experiences.
The latest development comes shortly after Osmosis lost $5 million in a hack incident. As previously reported by crypto.news, a Reddit user first warned developers about a vulnerability in the decentralized exchange, stating that anyone who provides liquidity to liquidity pools could withdraw 50% more than they deposited.
Subsequently, users exploited the vulnerability and siphoned funds before validators halted the chain, to prevent further losses. Osmosis said:
"The liquid pools had not been "totally emptied." Devs are correcting the bug, estimating the extent of the losses (likely in the $5 million area), and working on recovery. More information will be forthcoming."
Polkadot Parachain Auctions
Moonbeam, which was one of the winners of the Parachain auctions, completed its launch process in January 2022. The Polkadot Parachain auctions began in November 2021, while Kusama, Polkadot's canary network, started conducting similar parachain auctions earlier in 2021.
There is currently an auction schedule for the 41 auctions, ending on February 24, 2023, with Polkadot's on-chain governance community determining the schedule. Each auction will run for one week before a winner emerges.
There is an expected total of 100 parachain slots available on Polkadot. According to an FAQ on the auctions page:
"However, it will take some time before Polkadot fully supports 100 parachain slots, and they are likely to be added to the system slowly over time. Not all of these slots will be allocated via parachain slot auctions, as some will be used for governance-enabled common-good parachains and parathreads."
Acala won the first parachain auction on Polkadot, with Moonbeam winning the second auction. So far, 22 parachain auctions have happened, with projects like Aster network, Centrifuge, Clover Finance, and Hydra winning various auctions. The 23rd auction started on July 23 and will end on July 30.