MoonXBT Signs MOU With SERC for Crypto Adoption in Cambodia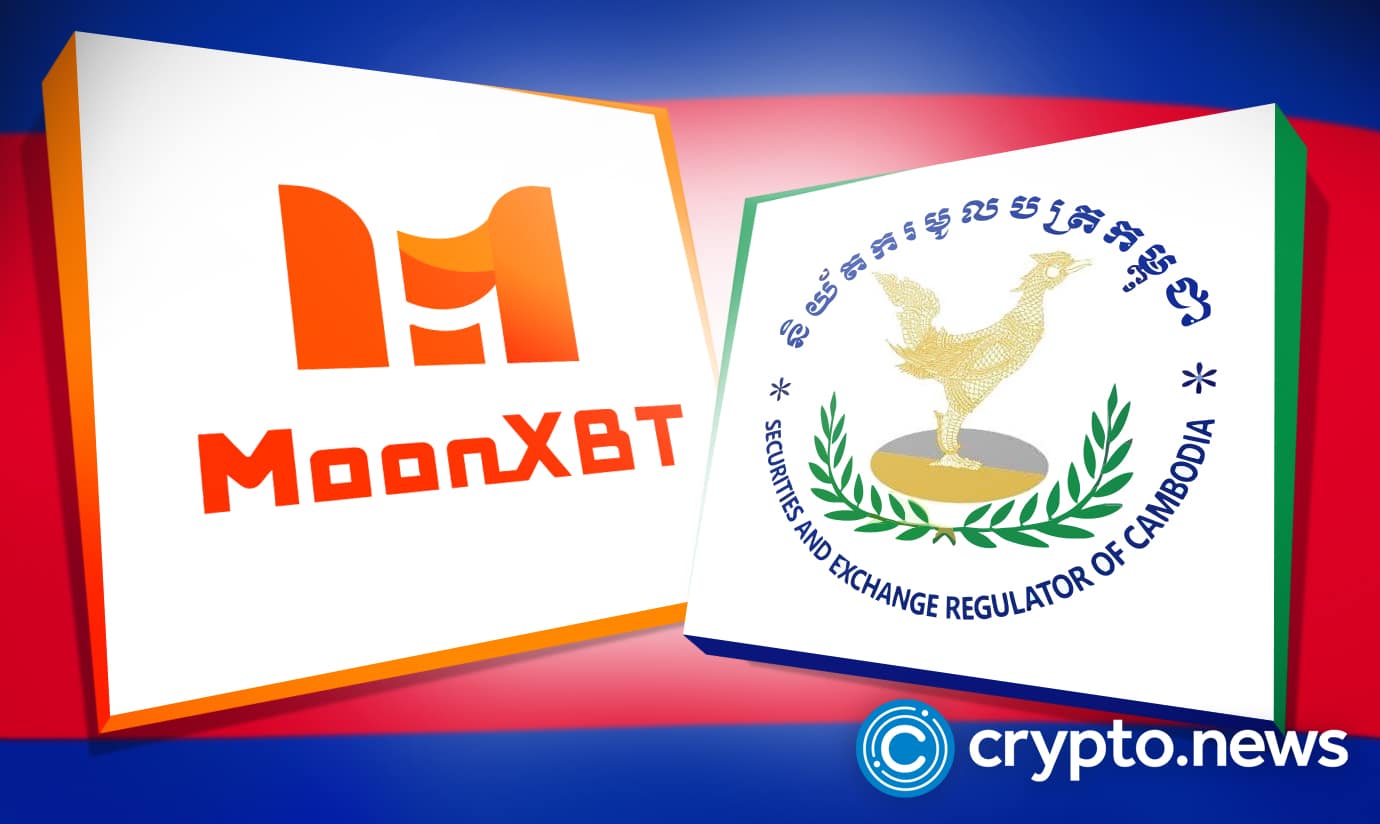 MoonXBT will support Securities and Exchange Regulator of Cambodia (SERC) development and adoption of digital assets in the country.
MoonXBT Signs Another Deal
MoonXBT, a leading crypto social trading exchange, signed an MOU with the SERC on October 11 at One Central Tower in Phnom Penh, Cambodia. This was made public in a press release on the same day. The MOU signed will help foster cooperation between MoonXBT and SERC and promote the development of digital assets in Cambodia. 
According to the MOU, MoonXBT will support the SERC to develop further, adopt, and implement related frameworks and laws about new financial products, including digital assets.
With the increasing rate of digital asset adoption and transaction development in South East Asia, Cambodia is striving to become a leading runner. Partnering with crypto exchanges will provide Cambodia with the needed assistance and resources to lay the foundation for establishing a regulatory framework for digital assets.
Cambodia Increasingly Adopts Cryptocurrency
Cambodia is one of the crypto-friendly Asian countries and has been moving rapidly towards adopting digital assets. The Cambodian crypto industry is quite vibrant, with many citizens actively trading bitcoin and other altcoins, such as the KHCoin, a digital currency developed by a Cambodian software developer known as In Mean. Earlier this year, the country mandated all cryptocurrency businesses to obtain regulatory licenses in a bid to clamp down on crypto scams.
The MOU signing conference is another of Cambodia's further initiatives to enhance digital asset adoption. The signing conference was attended by some of the highest level officials and guests, including the chief director of SERC, Sou Socheat, the vice dean of China Development Institute (CDI), Dr. Qu, the former vice president of Bank of China, Dr. Wang, and the deputy head of division at securities and exchange commission of Cambodia, Pich Rithy.
MoonXBT, represented by its country manager Anderson, was the only crypto exchange on site among other attendees to have signed the MOU.
"This means much more than getting licences from local government, this is the trust to MoonXBT from the top government straightforward," says Anderson.
MoonXBT is the second crypto exchange after Binance signed the MOU with SERC in June this year to become a working partner with SERC. Binance is one of the largest cryptocurrency exchanges in the globe with millions of users, including in Cambodia.
MoonXBT is Rapidly Expanding
MoonXBT has built a firm brand as an innovative and fast-growing crypto social trading platform, especially in South East Asia. The platform now has users from Vietnam, Indonesia, and Malaysia from the region, and it is one of Vietnam's top three crypto derivative exchanges.
MoonXBT now has more than two hundred thousand users covering about 100 countries. It has even seen a great spike in trading volume in September despite the bearish crypto market after it launched multiple creative crypto derivatives, such as perpetual contracts and the 2022 MoonXBT Football Token product. Its flagship product copy trading is also attracting more and more professional and rookie traders to come onto the platform, which has contributed to stable and constant cash flow.