Morgan Creek Invests in Ikigai Crypto Asset Management Firm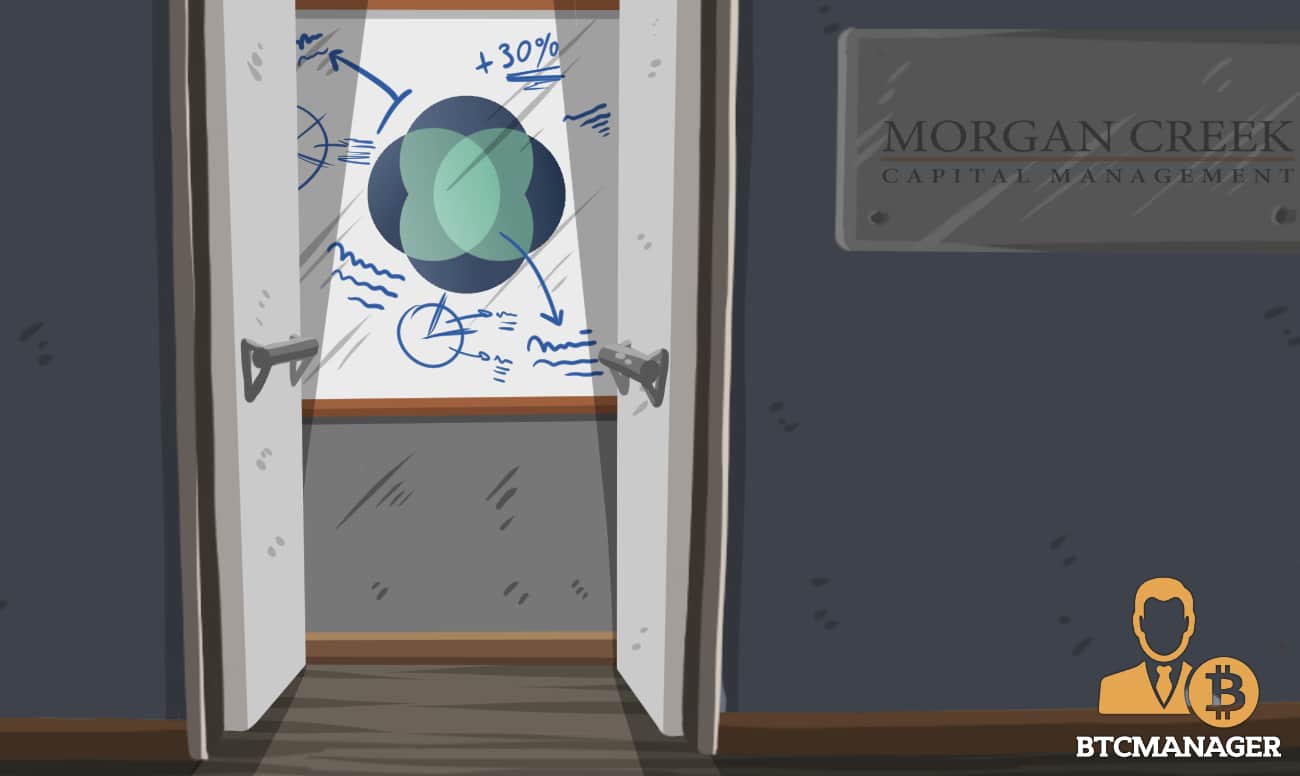 Morgan Creek Digital has invested an undisclosed amount in Ikigai Asset Management, a cryptocurrency and digital asset management firm that claims to be focused on generating superior risk-adjusted returns for its clients through venture-stage pre-Initial Coin Offering (ICO) investments, according to a Business Wire press release on March 20, 2019.
Delving Deeper into Cryptos
Though the bear market is not exactly over yet, forward-thinking institutions like Anthony Pompliano's Morgan Creek Digital has started positioning itself strategically to enjoy the dividends of the next bull market fully.
Per sources close to the matter, Morgan Creek Digital has announced it will be the lead investor in Travis Kling's Ikigai cryptoassets management firm.
Established in December 2018 by former Point72 Portfolio Manager, Travis Kling, Timothy Lewis, and Anthony Emtman, Ikigai Asset Management is reportedly focused on formulating and executing key hedge fund strategies and opportunistic venture-stage pre-ICO crypto assets investments.
Explaining why Ikigai is an excellent investment initiative, Morgan Creek Digital Partner Anthony Pompliano stated that:
"Ikigai has created a solid platform for understanding the evolution of and investing in, bitcoin and other crypto assets. We firmly believe they are well-positioned to capture the outstanding returns this asset will generate in a few years."
Cryptos Still Attracting Wall Street Money
Founded in 2004 by Mark W. Yusko, former Chief Investment Officer of The University of North Carolina's Chapel Hill Endowment, Morgan Creek Capital Management is a multi-billion dollar U.S. Securities and Exchange Commission (SEC) registered investment adviser, servicing institutional investors and family offices alike.
In August 2018, Morgan Creek Capital Management joined forces with Bitwise Asset Management to create a Digital Asset Index Fund aimed at helping institutional investors like pension funds, endowments, and others, gain exposure to digital assets.
The Digital Asset Index Fund tracks the most robust and investable digital assets and covers about 75 percent of the total digital asset market cap.
As reported by BTCManager in February 2019, Morgan Creek Digital Asset, an affiliate of Morgan Creek Capital became the first firm in the cryptospace to attract investments from pension funds.
"The smart money is not distracted by the price of bitcoin but focuses at the long-term trends, and believes they're betting on innovation as a great way to deliver risk-mitigated returns," declared Pompliano at the time.