Morgan Stanley Creates New Crypto Research Team Headed by Sheena Shah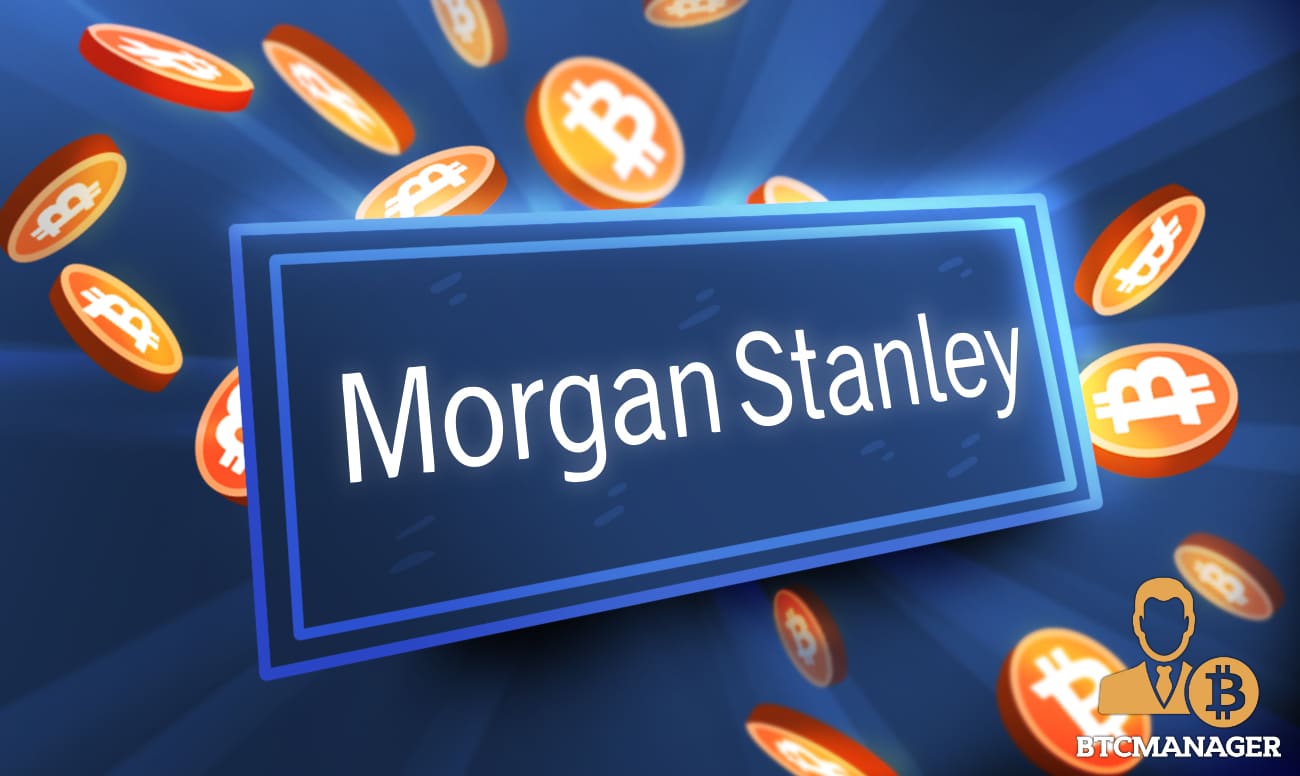 Major US bank Morgan Stanley, is establishing a new cryptocurrency team, as more financial institutions in the US continue to dive into the cryptocurrency industry. 
Morgan Stanley Serious About Crypto
According to Bloomberg, the Wall Street banking giant chose Sheena Shah as the lead analyst for the bank's cryptocurrency research team, as stated in a memo seen by the publication. Shah's work with Morgan Stanley is not new, as she has contributed to the bank's research on cryptocurrency in the past. 
The new cryptocurrency research team based in London, will explore the impact of crypto on equities and fixed income globally. The lead analyst will report globally to James Faucette, who leads  Morgan Stanley's fintech and payments research team in the US, and locally to Adam Wood, who lead the same team in Europe. 
Commenting on the creation of the new crypto-focused team, Julie Estridge, David Adelman, and Vishy Tirupattur, executives of the bank, said:
"The launch of dedicated crypto research is in recognition of the growing significance of crypto currencies and other digital assets in global markets."
While Morgan Stanley continues to build its new crypto research team, you can do your own thorough research on crypto via the ultimate crypto guide at https://cryptomeister.com
Coming back, in March, Morgan Stanley became the first major US bank to offer its clients access to bitcoin funds. According to the Wall Street giant, only its wealthy clients would access the three BTC funds, due to the volatile nature of the crypto asset.
Later in June, a US SEC filing showed that the financial institution bought over 28,000 shares of the Grayscale Bitcoin Trust product. Later in August, Morgan Stanley increased its bitcoin exposure, with four of its funds making indirect investments in BTC. 
They include Morgan Stanley Insight Fund, Morgan Stanley Variable Insurance Fund Inc, Morgan Stanley Institutional Fund Inc, and Morgan Stanley Institutional Fund Trust. Meanwhile, the Morgan Stanley Insight Fund made the most significant crypto investment, having collected 928,051 shares of the Grayscale Bitcoin Trust. 
Apart from Morgan Stanley, other major US banks have also delved into bitcoin and cryptocurrency. In June, investment bank Goldman Sachs revealed that it was looking to expand the scope of its crypto services to include ether futures and trading. 
A month earlier, the financial institution offered bitcoin derivatives to its clients. JP Morgan also gave access to its wealthy clients to access five crypto funds.