Move Over Cold-Wallets, The World's Elite Store $10 Billion Worth of Bitcoin in Cold-Vaults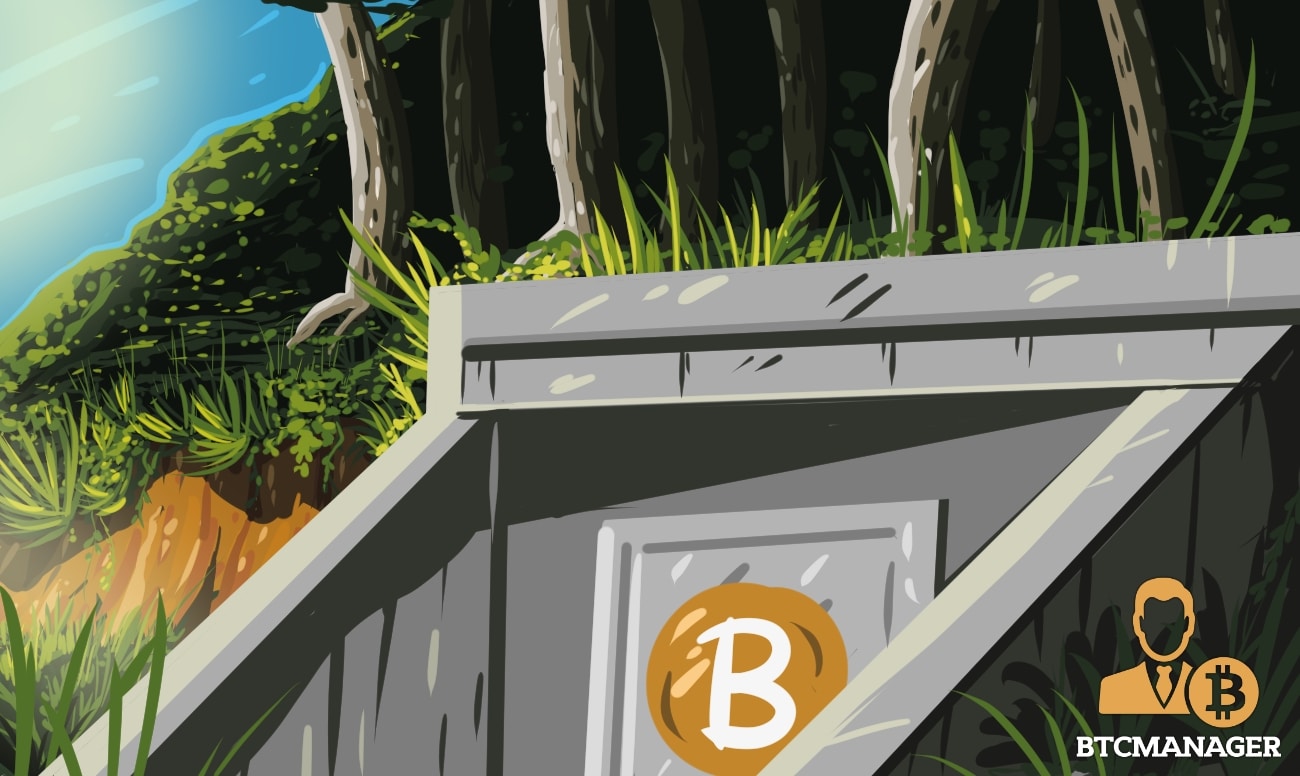 While cryptocurrency traders around the world debate over the best hardware coin-storage wallets, the world's elite-class choose military-grade cold vaults to protect their digital assets.
Compared to a wallet the size of a pen-drive, these cold-vaults are located in caves in mountainous locations, protected by iron gates, reinforced concrete, and satellite monitored security, in order to store billions of dollars worth of bitcoin.
Highly Protected Wallets
Xapo, a Hong Kong based bitcoin storage startup founded in 2014, is behind this elaborate display of bitcoin storage-vaults. The CEO of Xapo, Wences Casares, has reportedly marketed the service to tech and finance billionaires, educating them on the "global currency of the future" and the importance of safeguarding the digital investment.
As per the website, Xapo's vaults are built over five continents, in locations such as underground dugouts, caves, and a Swiss decommissioned military bunker.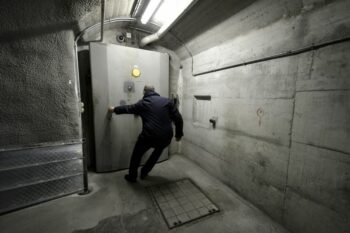 Source: Quartz
Joon Wong, a journalist with Quartz, holds the distinction of being amongst the few to have been allowed to visit the vault. Speaking about his experience, Wong said:
"It's inside a decommissioned Swiss military bunker dug into a granite mountain. Its precise location is secret, and access is limited by security measures that would put a Bond villain to shame."
Xapo's client list consists of billionaire family offices, who said that the vault houses $10 billion worth of bitcoin, although the dollar figure may vary due to the asset's infamous price volatility.
According to Bloomberg, the 4 year old Xapo stores 7 percent of the  world's bitcoin, which equates to an amount greater than " 98 percent of the 5,670 banks in the U.S," in terms of dollars.
The company enjoys different regulations than banks, and has registered each vault as a different subsidiary to account for each location's different regulations. For example, the Swiss location is regulated by the Financial Services Standards Association (VQF), and is subject to third party Anti Money Laundering (AML) audits. In contrast, the U.S. customers are served through a Delaware registered entity, and is regulated by the U.S. Treasury Department's Financial Crimes Enforcement Network and is licensed in several states.
Two Day Bitcoin Withdrawal Process
Unsurprisingly, the elaborate security measures don't exactly make withdrawals a breeze, and Xapo's specifies its clients to allow for a period of two days  to process withdrawals.
The procedure involves verification of a client's identity via FaceTime or Skype, alongside manually confirming transactions with private keys from a minimum of three vault locations.
However, clients can purchase bitcoin via Xapo's private trading desks, and are also offered a bitcoin debit card, which contains a fraction of their total funds, in order to make everyday payments possible.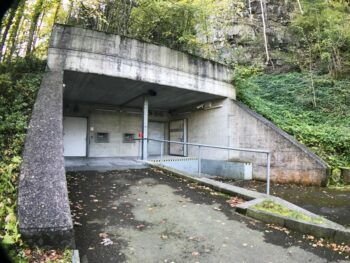 Source: Bloomberg
Casares' salesmen skills are nothing short of extraordinary, as the entrepreneur has won the confidence of several hedge funds and industry personalities. Elaborating on the security measures taken by Xapo for large transfers, is Sean Clark, founder of Canadian cryptocurrency hedge fund First Block:
"The vault's fingerprint scanners were equipped with a pulse reader to prevent amputated hands from being used. Whenever we make big transfers they FaceTime us, we have duress words, if it's big enough they'll fly out to see us."
Capitalizing on Security Need
One of bitcoin's, and the cryptocurrency market's, biggest barriers to entry remains that of custodial services and fund security. Although the currency in itself is immutable, the wallets used to store BTC remain susceptible to hacks, with the mainstream media widely reporting on bitcoin's purported security issues.
Thus, buyers with deep-pockets remain wary of purchasing bitcoin, but the evidence of billions of dollars being brought by institutional buyers shows undeniable interest in the asset class, given extremely reputable security measures.
According to Ryan Radloff of CoinShares:
"Everyone who isn't keeping keys themselves is keeping them with Xapo. You couldn't pay me to keep it with a bank."
An investor-turned-customer, Reid Hoffman, who led a $20 million investment round in 2014, said:
"They're the first folks who recognized custodial and security functions would be key. He made the pitch in the morning and in the afternoon I called him with an offer."