Mt.Gox Victims to Vote on Draft Rehabilitation Plan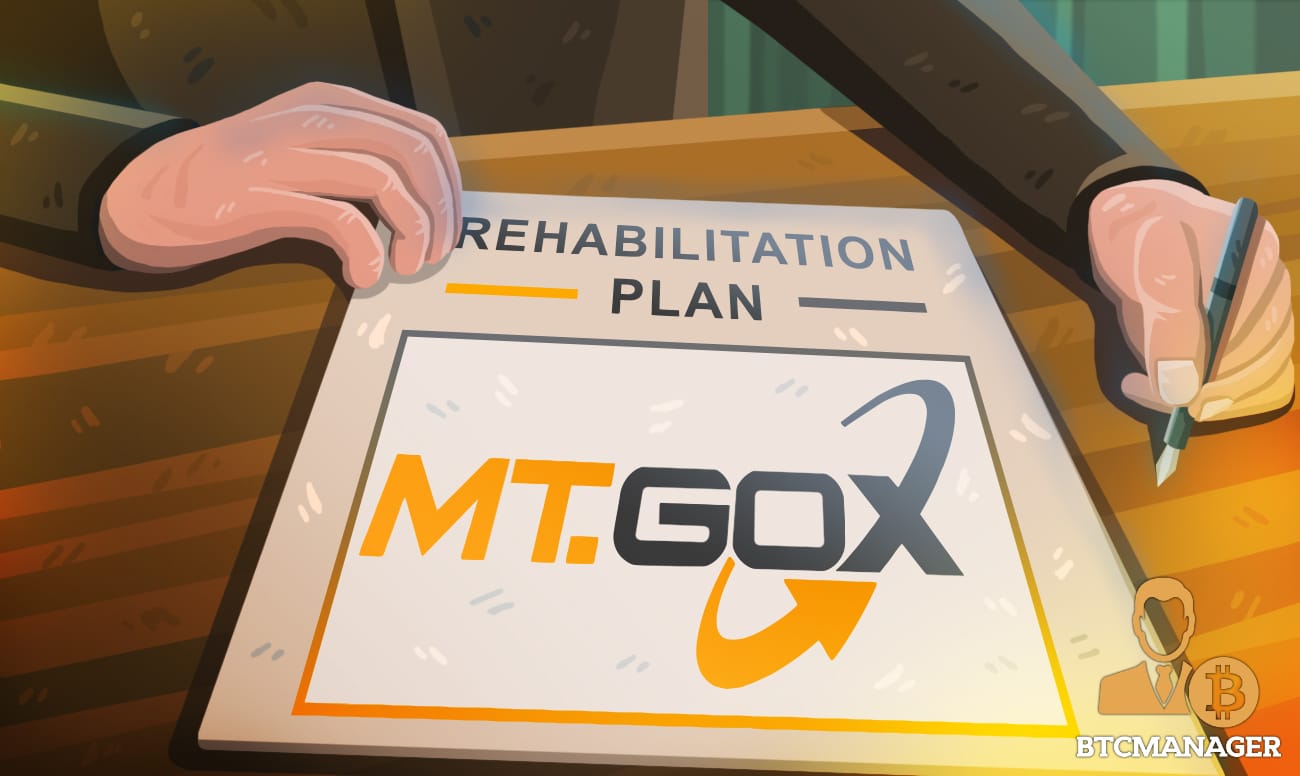 On May 31, 2021, Nobuaki Kobayashi, the court-appointed trustee in Mt. Gox's insolvency case, announced that creditors can now vote online on a rehabilitation plan.
Counting on The Vote
According to the trustee, voting is now open and will continue until October 8, 2021. If approved by 50%+ of the claim size-weighted vote, the plan will open the door for claimants who lost funds when Mt.Gox was declared bankrupt in 2014 to finally recover their bitcoins. 
The civil rehabilitation plan will partially reimburse victims with around 138,000 BTC (worth about $5.2 billion today) and 165,000 BCH stored in the Mt.Gox wallets. The value of each bitcoin will be pegged to roughly $7K, the price of the asset when the rehabilitation process commenced in 2018.
As per the draft rehabilitation plan, all creditors who lost funds in fiat will receive reimbursement in JPY, while any crypto amounts owing will be paid back in BTC and/or BCH and JPY. Approved creditors will get a base payment of up to 200,000 JPY that will count toward their total claim. 
It is vital that all claimants vote for the draft rehabilitation proposal. If not, Mark Karpeles, the owner of Mt. Gox, will get the coins due to quirks in the Japanese bankruptcy laws.
How The Mt.Gox Saga Sparked New Crypto Regulation 
Tokyo-based Mt. Gox, which was once the biggest crypto exchange globally after its launch in 2010, declared bankruptcy in 2014 after enduring multiple hacks. The security breaches saw 850,000 BTC go missing, much to the shock of Japanese investors. 
Although 200,000 of the coins were later recovered, the exchange had already suspended withdrawals, leaving thousands of clients unable to access their funds.
The incident caught the attention of Jiro Aichi, who served as the Japanese vice finance minister at the time. Aichi promised investors that the ministry would look into the MT. Gox saga, while also reiterating that any crypto regulation had to involve international cooperation to work effectively.
Since then, Japanese financial watchdogs have taken steps to update regulations into the budding crypto industry to protect investors. In May of last year, Japan's top financial regulator (FSA) revised the regulatory framework to the country's crypto space in a series of amendments to existing laws. 
The move introduced notable changes to the regulation of crypto custody service providers and derivatives exchanges. The new crypto-asset regulations took effect on May 31 last year, forcing unlicensed crypto exchanges to modify their terms of service to exclude Japanese residents. Currently, Japan has 23 FSA-approved crypto exchanges.
Is Japan Benefiting from Clearer Crypto Regulation?
The country has seen an explosion in crypto popularity in recent months, suggesting that residents are more confident in the maturing crypto regulatory landscape.
As per a recent report from domestic crypto exchanges and derivatives traders, Japan's virtual currency deposits soared to a record high of 1.41 trillion yen ($13B) in March of 2021.The industry is also enjoying increased institutional adoption, which has helped instil trust in the average crypto investor. 
One recent example of the trend toward normalizing digital assets to ordinary Japanese citizens is the marketing partnership between blockchain firm NEM and Nikkei Sangyo Kokokusha. Nexon, an Asian video game publisher listed on the Tokyo Stock Exchange, also recently procured $100M worth of BTC, a first for a domestically listed startup.
The FSA's record-setting developments to establish a new standard for cryptocurrency regulation has likely assured crypto investors that a repeat of the Mt. Gox drama is highly unlikely. 
Clearer regulation of crypto businesses may have instilled trust in individuals and made more institutions comfortable investing in the nascent digital asset class.