Japan: FSA Chief Says No Plans to Deregulate Bitcoin Trading, Focus on CBDC Development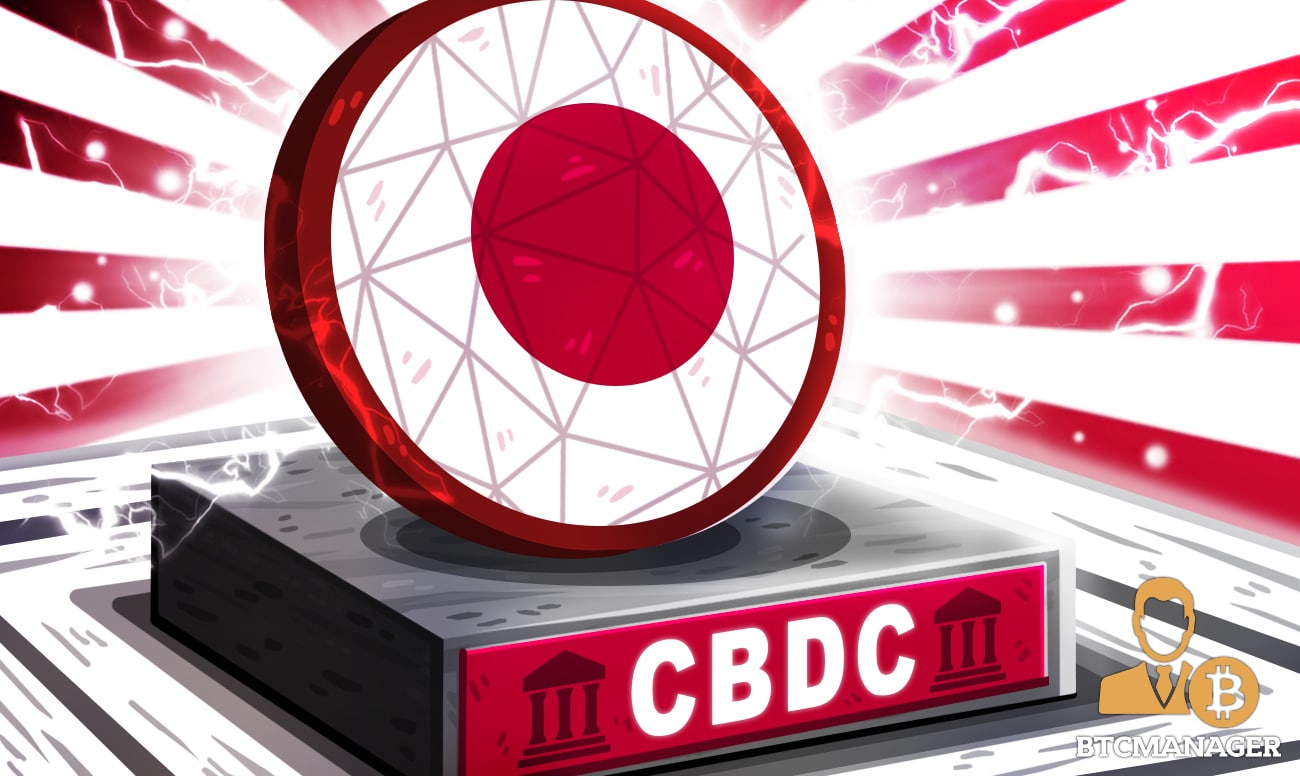 Ryozo Himino, the new chief of the Japanese financial regulator – the Financial Services Agency (FSA) – told Reuters there is no need to promote non-fiat pegged cryptocurrencies such as bitcoin (BTC). Rather, the focus should be given to the development of central bank digital currencies (CBDC).
Promoting Cryptocurrency Trading not a Priority
In a recent interview with Reuters, the FSA's new head told the publication that more focus should be given to the development of CBDCs rather than promoting cryptocurrencies that are not pegged to any fiat currency such as BTC, ETH, and others.
Appointed as the new commissioner of the FSA in July, Himino told Reuters that deregulating cryptocurrencies such as bitcoin may not necessarily help with its technical innovation.
Himiko also raised concerns about the potential rise in the "speculative trading" of digital assets post their deregulation.
"Deregulating bitcoins and other cryptocurrencies may not necessarily promote technical innovation if doing so simply increases speculative trading," said Himino.
Adding,
"We're not thinking of taking special steps to promote cryptocurrencies."
Notably, earlier this year, the FSA officially recognized two crypto self-regulatory organizations in an attempt to improve its compliance standards of cryptocurrency participants in the country.
Work on CBDC a Must
In stark contrast to his stance on non-sovereign cryptocurrencies, Himino welcomed the recent steps taken by the Bank of Japan (BoJ) to speed up research on CBDCs. He stated that Tokyo must closely observe the pros and cons of CBDCs if they were to be issued in the future.
Himino added,
"In the end, Japan must think really hard about whether to issue CBDCs because there are merits and demerits to doing so. What it can do now is to be ready so that when Japan decides to issue CBDCs, it can do so straight away."
These sentiments by the new FSA chief mirror those of Takeshi Kimura, departmental director-general of the BoJ who recently stated the issuance and development of the digital yen is a "chief concern" for the central bank.
Of note, rival Asian superpower China has been ramping up its efforts in launching a CBDC of its own. In recent times, the digital yuan has been trialed by various state and private enterprises in China including the Agricultural Bank of China and e-commerce giant Meituan Dianping.
In a bid to catch up with the progress on CBDC of its neighboring country, Japan's central bank recently appointed its top economist, Kazushige Kamiyama, to oversee the department conducting research on CBDC.