Japanese Gaming Giant Nexon Buys $100 Million Worth of Bitcoin (BTC)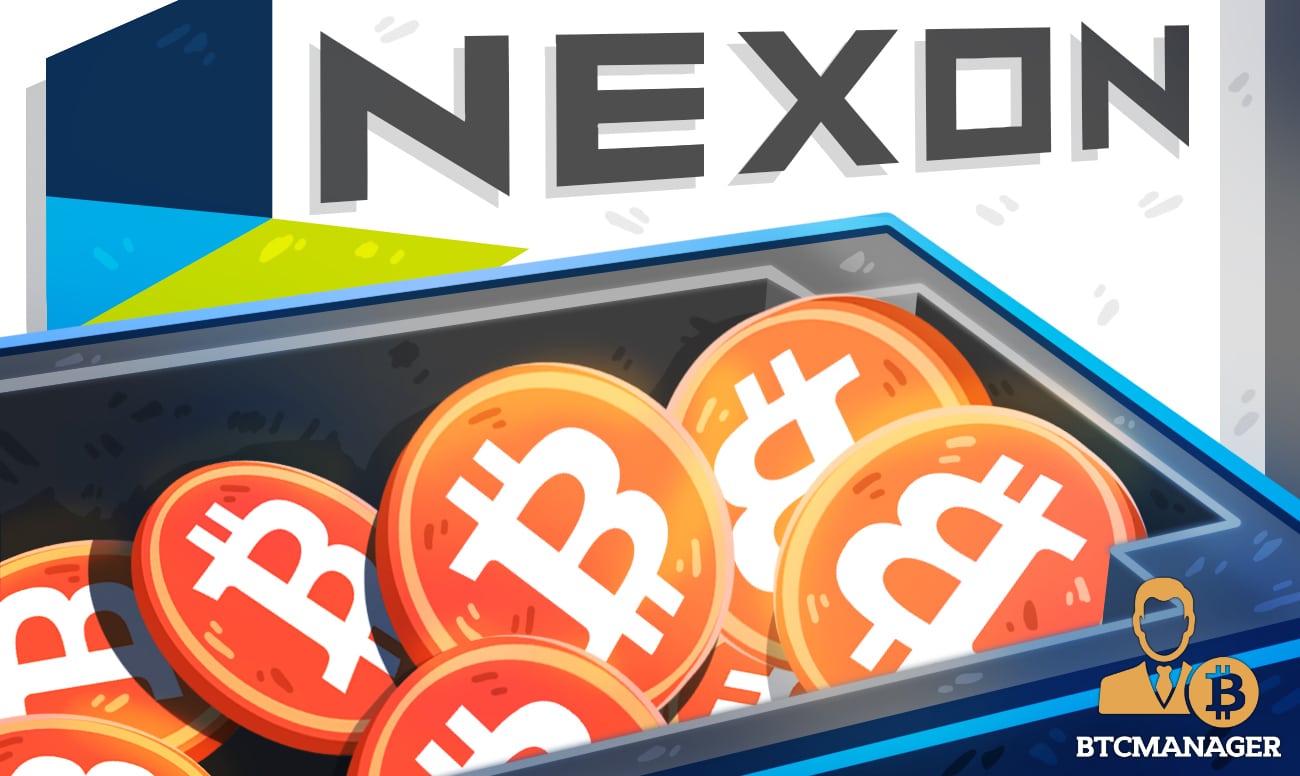 Nexon has announced the purchase of 1,717 bitcoin (BTC) worth roughly $100 million (11.1 billion yuan) at an average price of $58,226. The firm says the move is in a bid to protect shareholder value while also hedging against inflation, according to a press release on April 27, 2021.
Nexon Adds Bitcoin to its Balance Sheet 
Despite the unpredictable nature of the price of Satoshi Nakomoto's bitcoin (BTC), institutional investors still see it as a store of value and a solid hedge against hyperinflation. Now,   Nexon, a South Korean-Japanese video game company established in 1994, has joined the growing list of companies having bitcoin in their balance sheets.
As stated in its press release, Nexon has successfully purchased $100 million worth of bitcoin at an average price of roughly $58,226 per BTC, including fees and other expenses. 
Notably, Nexon reported revenue of nearly 66.4 billion yen in the fourth quarter of 2020 and the firm has made it clear that its latest bitcoin purchase is a strategic and forward-thinking investment that represents less than two percent of its total cash and cash equivalents on hand.
Bitcoin More Stable and Liquid 
Explaining the reason behind the firm's decision to add bitcoin to its balance sheet, Owen Mahoney, President and CEO of Nexon made it clear that it firmly believes that bitcoin currently offers more stability than regular investment vehicles.
 In his words:
"Our purchase of bitcoin (BTC) is a disciplined strategy for protecting shareholder value and for maintaining the purchasing power of our cash assets. In the current economic environment, we believe bitcoin offers long-term stability and liquidity while maintaining the value of our cash for future investments."
It's worth noting that Nexon has always had an interest in the rapidly evolving world of cryptocurrency and the underlying blockchain technology, as reports emerged earlier in January 2021, that the firm is making plans to acquire Bithumb crypto exchange for nearly $500 million.
The influx of institutional investors into the cryptocurrency ecosystem has effectively given bitcoin and altcoins a better reputation, despite the regulatory uncertainties that still abound in some jurisdictions.
While the bitcoin adventure of highly reputed firms like MicroStrategy, Tesla, Square, and a host of others is already yielding decent profits, financial institutions like HSBC remain wary of cryptos.
However, experts have predicted that hundreds of publicly-listed firms may invest in cryptos in the next 12-18 months, a move that could easily double the industry's over $2 trillion market cap.