MTV VMAs New Metaverse Focused Award Category, Web3 Alliance, and Other News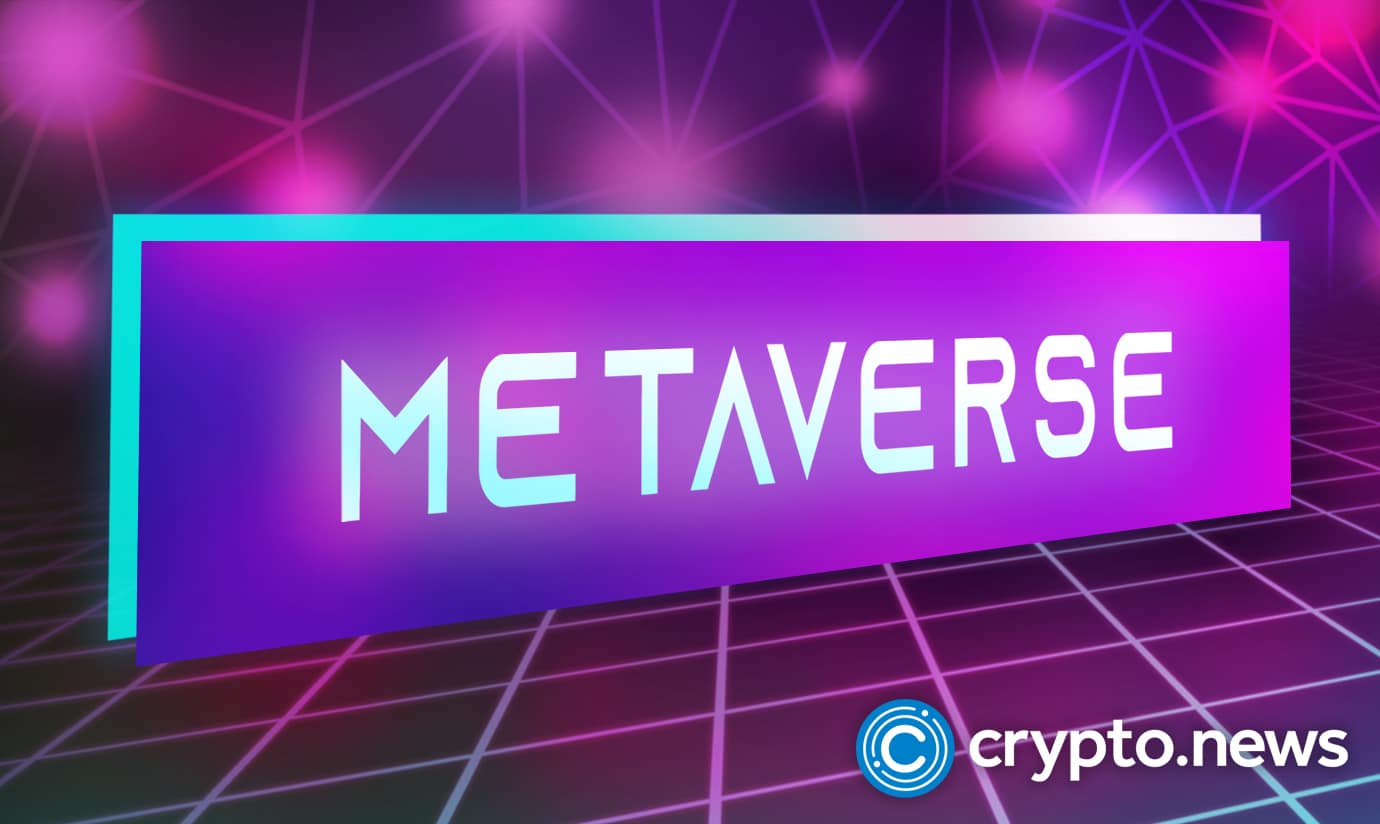 The MTV VMA added a new category focused on metaverse performances. Web3 platforms collaborate to create the Metaverse open alliance. Meanwhile, football club Crawley Town completed an NFT vote, while Binance created NFT tickets for Lazio fans.
MTV VMAs Add Best Metaverse Performance Category
Earlier in the week, the MTV VMAs added a new performance category focused on the metaverse. The 'Best Metaverse Performance' category targets the best performances held via the metaverse.
The list of nominees in this category includes Ariana Grande's performance at the Fortnite Rift Tour, Charli XCX's appearance in Roblox, Blackpink's concert in PUBG: Mobile, BTS's performance in Minecraft, Twenty One Pilots concert in Roblox and Justin Bieber's interactive virtual experience in Wave.
The increasing number of Metaverse performances drove the decision to add a metaverse category to the awards ceremony. MTV said;
"We saw the opportunity to highlight and honour some of the best, most impactful executions of this – and celebrate artists who have found creative ways to use these spaces – which led to the addition of [the] Best Metaverse Performance category this year."
KuCoin crypto exchange debuts USDT-dominated NFT ETF
On July 29th, the Kucoin crypto exchange platform became the first global crypto exchange to launch an NFT ETF trading zone. In the press release, Kucoin noted that this product will improve the liquidity of NFTs and lower the "investment threshold of blue-chip NFTs for over 20 million users."
Kucoin has become the first crypto exchange platform to support such instruments. According to the PR statement, the "new trading Zone will make top NFTs accessible to a broader range of investors seeking to acquire blue-chip NFTs." Kucoin partnered with Fracton Protocol to list 5 NFT ETFs, including hiBAYC, hiSAND33, hiPUNKS, hiKODA, and hiENS4.
Johnny Lyu, the CEO of KuCoin, stated;
"We are very excited to become the first centralized crypto exchange to support NFT ETFs that allow users to conveniently invest and trade top NFTs directly with USDT. In the future, KuCoin will keep exploring more NFT-related products for our users."
Crawley Town FC Soccer Club Signs Midfielder After NFT vote
Crowley Town FC recently signed a new midfielder after fans passed an NFT vote. Crowley Town voted on July 15th to decide which signing will be the most vital for the club in the coming season, a goalkeeper, defender, midfielder, or forward.
The fourth-tier side decided to sign a midfielder after the fans voted using NFTs. Reports also show that the votes were allocated to season ticket holders and NFT holders via their discord channel.
Binance Goes into NFT ticketing Collaborating with Lazio
Another crypto exchange network, Binance, has joined the NFT ticketing space by collaborating with Società Sportiva Lazio. This new collaboration will help launch NFT tickets for Lazio's home matches.
This came after chaos clouded the 2022 UEFA champions league final, where there were thousands of counterfeit tickets. According to Binance, NFT tickets will help solve the problem of fake tickets, eliminate scalping, and maintain order in elite sporting events.
According to Marco Canigiani, a Lazio executive, season ticket holders can claim NFT tickets for free and leverage them every time they enter Stadio Olimpico.
Web 3.0 Platforms Create the Open Metaverse Alliance
Recent reports indicate that metaverse and web 3.0 platforms are collaborating to create an Open Metaverse Alliance of Web 3 (OMA3). This partnership targets to help metaverse and web3 projects overcome all the challenges seen in the industry.
This collaboration was created by Animoca Brands, Alien Worlds, Dapper labs, MetaMetaverse, Decentraland, Superworld, The Sandbox, Upland, Voxels, Space, and Wivity. It will help overcome interoperability challenges and facilitate the collaboration of web3 stakeholders and other industries.
Accordingly, reports show that the alliance memers will join the Metaverse Standards Forum. Sandbox Cofounder Sebastian Borget said:
"We want your Avatar can be more than just virtual representation, and also carries your reputation as anyone can see on-chain which NFTs you hold, earned, created or bought, the full history of transactions and as well hopefully the progression/actions you have contributed to throughout time."
Square Enix to Launch Fantasy 7 Collectibles
On July 27th, Square Enix, a game development giant, partnered with the Enjin NFT platform to launch a physical collation for Final Fantasy VII. In a press release, Enjin said;
"Enjin, the leading ecosystem for non-fungible tokens (NFTs), announced today a partnership with Square Enix to launch a digital collection of Final Fantasy VII 25th Anniversary cards and figures on Efinity, a scalable, decentralized, cross-chain network designed to bring NFTs to everyone. The digital collectibles will be accessible to consumers who purchase items in the physical collection, which are expected to launch in 2023."
Witek Radomski, the Enjin chief technology officer, noted that this partnership would positively affect the digital asset space and entertainment. He also stated, "Square Enix, an esteemed developer with iconic intellectual property, is paving the way for the industry."